HGTV's Mina Starsiak Hawk Reveals How COVID And The Economy Are Affecting The Housing Market - Exclusive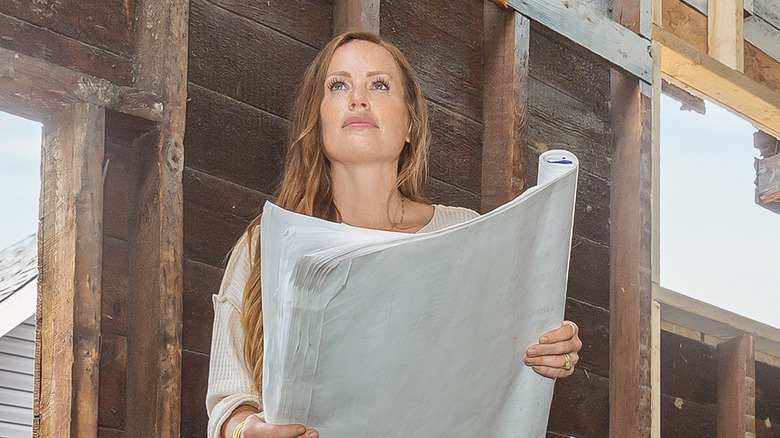 Building and renovating homes is never easy, but HGTV's Mina Starsiak Hawk has never been one to back down from a challenge. However, the COVID-19 pandemic and ensuing economic turmoil created a unique test for builders all around the country, including the affable star of "Good Bones: Risky Business." From supply chain nightmares to bidding wars with high-power investors, Starsiak Hawk revealed just how the pandemic and economy have changed the game in an exclusive interview with House Digest.
When homeowners scrambled to buy masks and cleaning supplies during the pandemic, builders strove to buy the materials needed to complete their projects. But like so many essential items, they found some materials incredibly hard to come by. "The fence material we use is dog ear pine pickets ... you would think you were competing for bricks of gold," Starsiak Hawk explained. "As soon as the stuff would hit any big box store, it was gone."
Sourcing building materials during the pandemic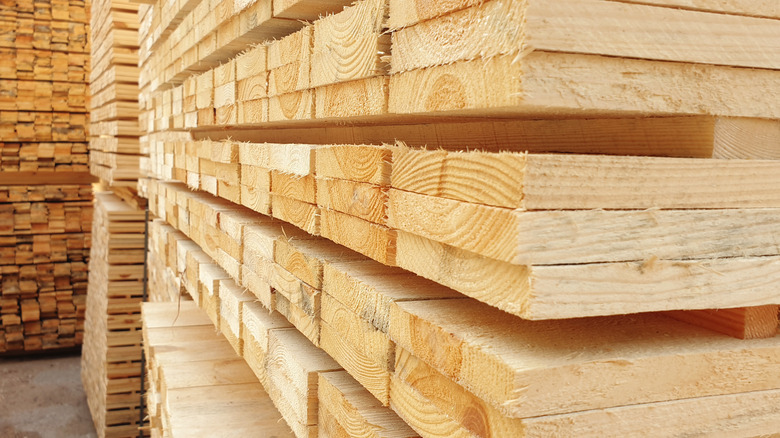 Alex Ander/Shutterstock
If you assumed that the builders featured on your favorite renovation shows were largely unhindered by the pandemic, think again. From basic supplies like lumber to finished home furnishings, sourcing the materials necessary to finish the projects featured on television was not a cut-and-dry process once supply chain disruptions took hold across the country.
"Since the height of COVID, we'd send our plans in and we'd get a materials bid for all the framing, and the framing materials bid we got for a project that we're doing for Season 8 came in, I believe, at $107,000, and I said, 'Nope, hold off on that,' because that was the peak of material prices," Mina Starsiak Hawk said. "Wood costs have [since] gone down, and we reran that bid through that vendor maybe a month ago, and I think it had come down around $20,000."
Although sourcing materials has gotten much easier since the pandemic's heyday, the situation is still far from ideal. "Availability is still extremely challenging, though. We can't get certain siding. Cabinets take a long time. There's still a lot of delays that haven't caught back up yet."
Navigating a chaotic housing market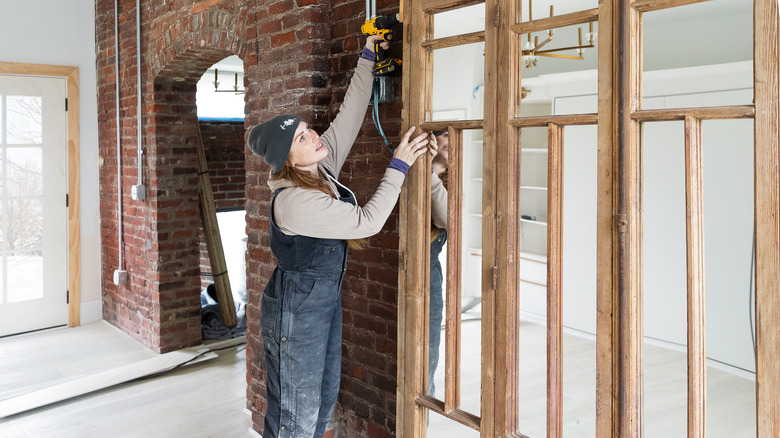 If you were seeking a new home during the pandemic, you likely witnessed houses flying off the market as soon as they were listed. Unfortunately, with interest rates rising, the situation has gotten even trickier for prospective homeowners and renovators.
"It's always been competitive, but it's been even more competitive," Mina Starsiak Hawk reflected. "You have a lot of wholesalers, people in the industry in Indy, that buy on behalf of California investors, and they've been instructed, anything under $300,000, just buy up. And that's hard to compete with when you're one of the smaller ones, for sure."
However, an increasingly dour economic forecast and rising interest rates have left their mark. "Some of the housing buying in the downtown areas have slowed a little bit. In the suburbs, people are still paying an arm and a leg in cash for homes because of the school system, so the interest rates haven't really affected that," Starsiak Hawk said. "I think we are going to see it slow down a little bit and depending on where they land, possibly see a lot more renting while people try to wait to see where the rates are going to go."
"Good Bones: Risky Business" premiered on HGTV and Discovery+ on September 6, at 9 PM ET.