Do Gardens Increase The Value Of Your Home?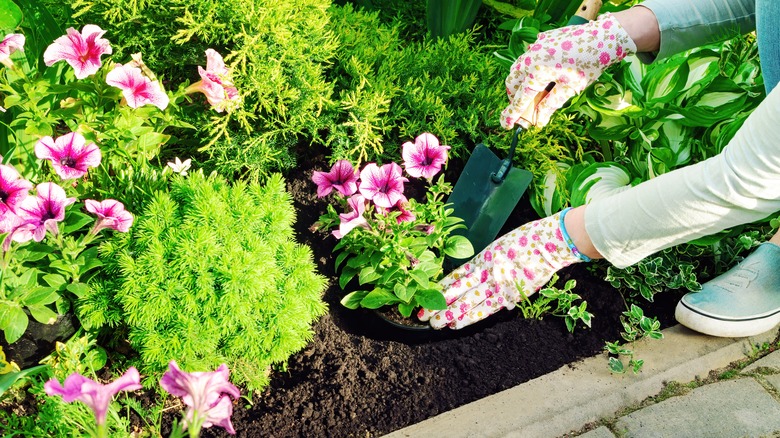 nieriss/Shutterstock
It's no secret that plants and flowers add life and color to a home (both indoors and outdoors), but does a garden add any value to your home when it comes time to sell? If you're placing your garden in the front yard, that plays a factor in determining your home's curb appeal. And curb appeal is definitely important when selling a home.
In a 2018 remodeling impact report conducted by the National Association of Realtors (NAR), members were asked about a number of outdoor features. When it came to a home's curb appeal, 99% of NAR members agreed that curb appeal was important in attracting homebuyers. In other words, when potential buyers see how nice your home is on the outside, they'll be dying to check out what's going on the inside.
A backyard garden, meanwhile, can prove just as important to potential homebuyers as they explore your property, says the Pennsylvania Association of Realtors. When people come to view your home, they're surveying every inch of the property, not just the inside. Because of this, you need to consider which landscaping actually benefits your property. The question is, do gardens increase the value of your home, or do they cause more harm than good?
Yes, gardens can, but with conditions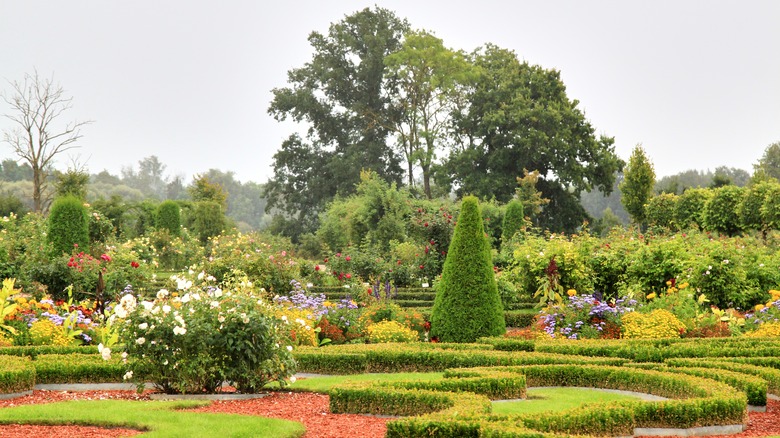 Anna-Nas/Shutterstock
There are do's and don'ts of gardening that could break or make a buyer's impression of your home, and essentially, either increase or decrease your home's value on the market. When you have a well-kept garden (and thereby, an attractive curb appeal), you're more likely to draw in potential homebuyers than a garden that's overgrown and full of dead plants. Seeing a lively and tidy garden conveys to buyers the garden is easy to take care of, according to LawnStarter. Along those same lines, a professional layout is advisable when building your garden. By taking the time to properly arrange and organize your garden space, you can only add to the value of your home — or at the very least, not diminish it.
One of the major don'ts when designing your garden is using artificial grass. It's certainly not what a homebuyer would expect to find (or likely want), and should never be used in a front yard or backyard setting. The only acceptable places to use artificial turf are mini-golf courses, sporting fields, and retirement home landscaping, explains Ross NW Watergardens. Fruit trees are also a turnoff for potential buyers. They see it as a commitment they might not have time for, and even if they decide to cut the trees down, that still requires time and money. In this case, a garden likely won't increase the value of your home; rather, you may have to negotiate the price to get buyers to accept it as is.
The bottom line, keep your garden clean, well-organized, and commitment-free, and see how doing so can add to your home.