HGTV's Mina Starsiak Hawk's Savvy Tip For Saving Money When Putting Art In Your Home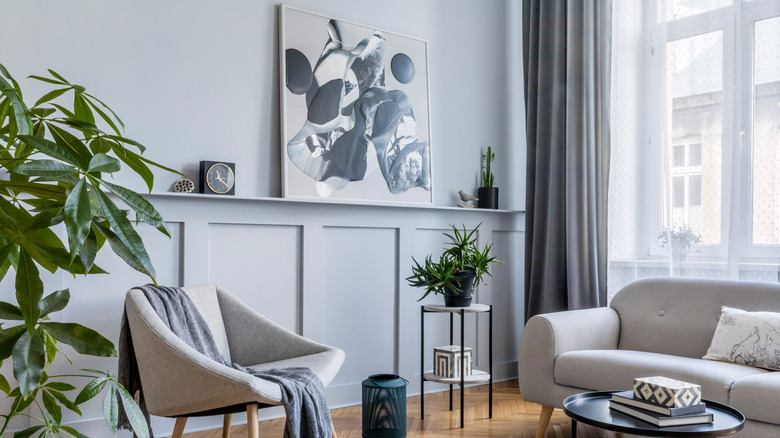 Followtheflow/Shutterstock
After the COVID-19 pandemic, it seems like we're all on a tighter budget right now. However, designing your home doesn't have to be completely on the back burner. In fact, there are ways you can add a touch of stylish flare with affordable artwork. We all love the look of a beautiful, framed piece of art over a fireplace, headboard, or entry table, but it can be difficult to find the perfect portrait at just the right price. Fortunately, co-host of "Good Bones," Mina Starsiak Hawk, has a tip that not only adds a stroke of beauty to your home but also puts your wallet at ease (via Realtor).
Hawk has worked with her mother, Karen E. Laine, to renovate and bring homes back to life with their renovation business based in Indianapolis, according to HGTV. They have purchased and revived plenty of houses and learned a few money-saving tricks along the way. We'll show you exactly how Hawk saves money when purchasing artwork.
How to save on artwork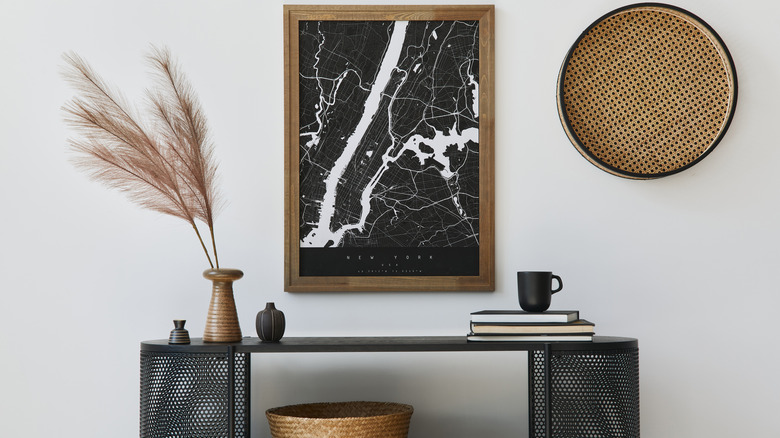 Followtheflow/Shutterstock
While working on a home renovation, Hawk was on the lookout for the perfect artwork to cover the bare walls, per Realtor. She walked into a local art shop to find original oil paintings by Marie Goth, who passed away in 1975. Although her artwork was exactly what Hawk was looking for, the price was way out of reach. She goes as far as to say that original artwork can be the biggest money hog when it comes to home renovations.
If you're on a tight budget, she advises purchasing prints instead. She notes that the price of multiple prints typically equates to how much one original painting can be. This is true, as artists are advised to price their original artwork at $6 per square inch for oil paintings, according to Artists Network. So if an oil painting is 16 by 20-inches, then the price can be as high as $1,900.