Why You Should Head To The Back Aisle While Shopping At HomeGoods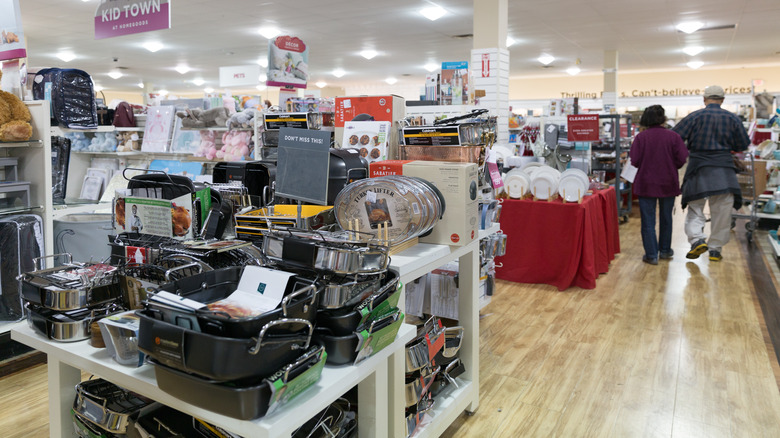 Helen89/Shutterstock
HomeGoods is loved by all home décor lovers everywhere, and if you've ever stepped foot inside its hallowed halls, you know why. In fact, HomeGoods sells a variety of items for every area in your home, from the kitchen to the bathroom and everything in between. And, if you aren't careful, you might find yourself walking away with more items than you intended.
Last year, TJX Cos., Inc — the corporation that owns HomeGoods, Marshalls, and TJ Maxx — brought in nearly $50 billion in total revenue, according to Macrotrends, with HomeGoods accounting for 17.5% of those profits (via Business Quant). So, it's safe to say the retailer has quite the following.
As you're probably well aware, companies under the TJX umbrella sell items at a discounted rate, but did you know you can get even better deals just by checking out a certain area of the store? Here's why you should head to the back aisle while shopping at HomeGoods.
It's where the sales live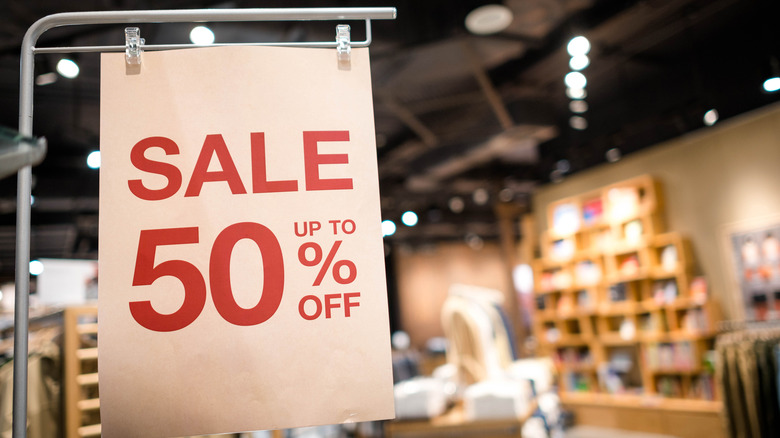 Lin Xiu Xiu/Shutterstock
Many stores choose to highlight items they want to sell by displaying them toward the front. To get rid of excess inventory, retailers like HomeGoods mark down the price tags of these items in order to clear shelf space for other products. By placing sales items in the back aisle, it forces consumers to walk through the store with the idea they'll buy more stuff, Chron explains. As any avid home décor shopper knows, it's rather difficult to walk through the entire store without stopping to look at a few things along the way. 
You can also find good deals on the shelves themselves. Like most retailers, HomeGoods constantly deals with shoppers not putting back items in their correct place. Thus, if you take the time to search the entirety of each shelf, you might find a few surprises. Not only that, but you may notice not all items are arranged in a specific order (like from shortest to tallest), so take a peek at each row to see what good deals may be lurking, says Jenny Reimold, an interior stylist and HomeGoods style expert, per House Beautiful.