Jenni Yolo's Tips On DIY Home Renovation - Exclusive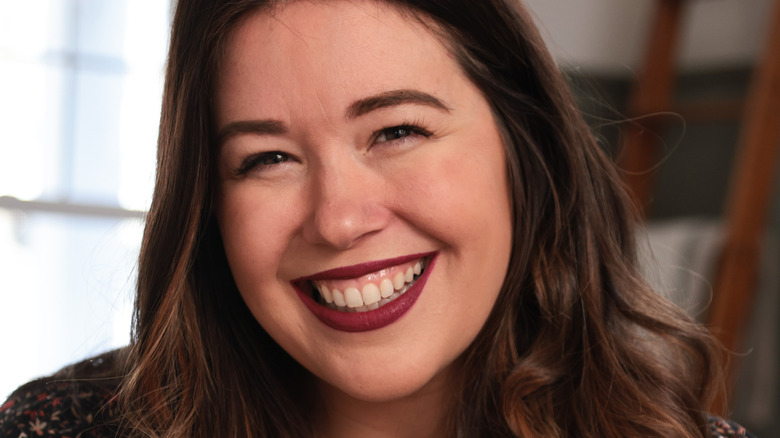 Magnolia Network
DIY home renovation expert Jenni Yolo is no stranger to wielding a sledgehammer or breathing new life into vintage décor. However, the star of Magnolia Network's "Makeover By Monday" didn't have a conventional introduction to DIY home renovation. 
"I bought my first house for $24,000. Now it's called the Sage Home on Instagram, but it was in disrepair. It was definitely the worst house on the street. And I went through a pretty whirlwind four-month gut renovation on that, which was a very intense process [when] I probably made every mistake you possibly can in a renovation," Yolo explained to House Digest in an exclusive interview. "And, somehow, I still fell in love with the process and I knew I wanted to do it again."
"I called it the Sage Home because I got a lot of sage wisdom from that home, kind of just trying to figure out how to renovate and run a renovation and making mistakes and learning what needs to be done in the process," Yolo shared.
However, while diving headlong into the world of DIY home renovation turned out to be an incredible choice for her, Yolo recommends that others take a more measured approach. "I always say with anything DIY, start small with projects that don't have a huge ... Like if they go wrong, it's not a big deal," Yolo said. "Yeah, start small and then keep building confidence. And once you start learning techniques, you can kind of keep inching your way up to bigger and bigger projects."
Starting small and finding inspiration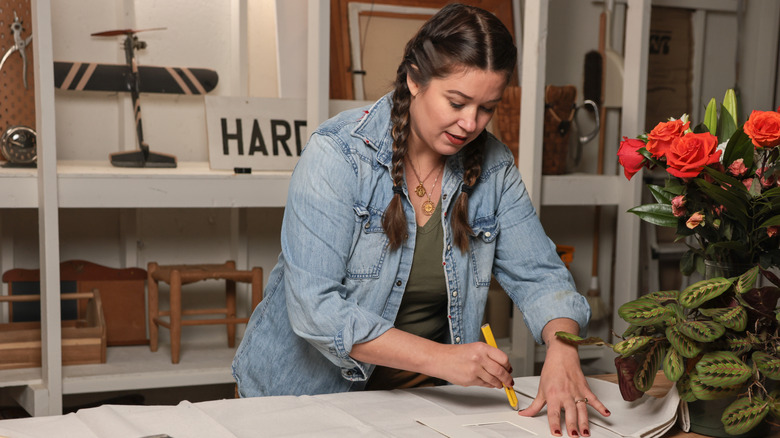 Magnolia Network
Although starting small will sound reasonable to most people, many homeowners understand that sometimes a "small" project can turn into an absolute nightmare. Thankfully, Yolo is more than willing to suggest some low-stakes projects where homeowners can begin earning their DIY stripes. "Start with painting a piece of furniture that you thrifted. It's pretty low-risk, low-cost. And then if that goes well, then you can maybe paint a built-in or tackle painting a room," Yolo suggested. "Just take small steps to hone in your skills and learn processes before you start going too crazy with bigger projects."
Unfortunately, sometimes finding the right project is the easy part. On the other hand, inspiration can be much harder to come by. For this reason, Yolo suggests always having your eyes open for interesting design elements that you can incorporate into your DIY projects. "But yeah, whenever we're on vacation, especially a place that's so into design like Austin, I'm constantly snapping photos of everything I see. And then going back and referencing them later just to see if I can pull any inspiration for the homes that we do," Yolo explained.
"Makeover by Monday" featuring Jenni Yolo premieres Nov 12 at 12:00 p.m. ET on Magnolia Network and discovery+.