Designer Nate Berkus' Stylish Holiday Decor Tips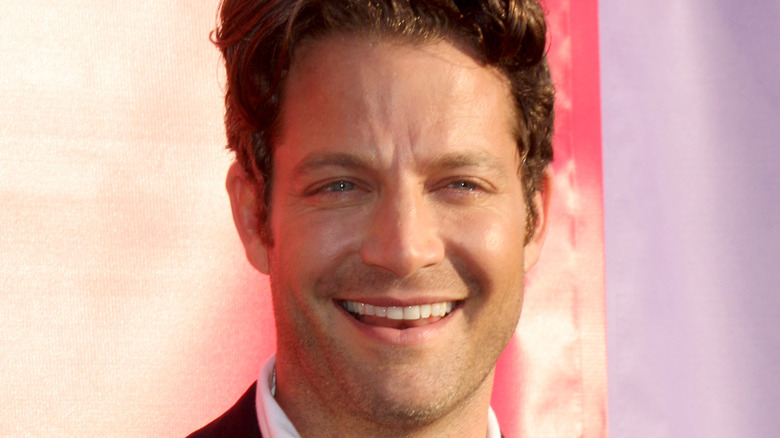 Kathy Hutchins/Shutterstock
The holidays are quickly approaching, and if you haven't begun decorating your home yet, we urge you to start now! And for the love of all that's good, please put away your Halloween decorations. How are you supposed to celebrate Thanksgiving while a spooky skeleton stalks your family from the corner of the living room? However, we understand that procrastination can set in when you aren't sure how to start. There are all sorts of holiday décor items to incorporate, but it's important to choose what will look best with your current design scheme.
Luckily, interior designer Nate Berkus has shared helpful holiday décor tips any home can use, as reported by Veranda. Berkus has been in the interior design industry for over 25 years, has several décor collections, and is known for his series "The Nate & Jeremiah Home Project" on HGTV (via Nate Berkus). Due to his extensive expertise in the design industry, we believe his tips will give you the stylish holiday design inspiration your home is craving.
Work with your current aesthetic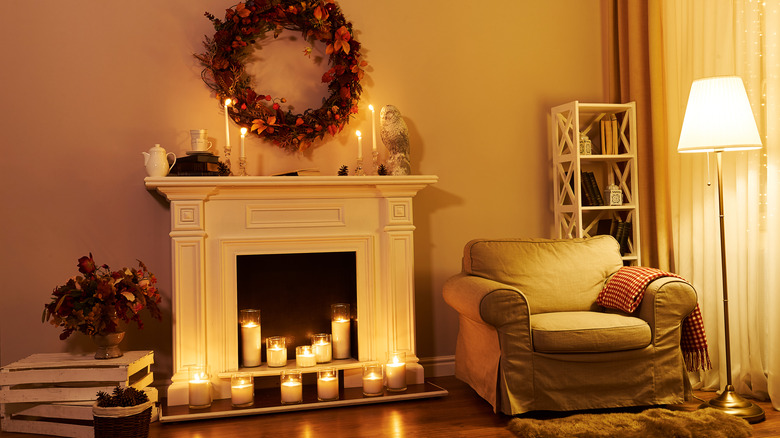 MestoSveta/Shutterstock
According to Veranda, Nate Berkus believes the holiday décor you choose should complement your current design scheme, this way, you can use the same festive items each year. His typical home aesthetic combines neutral colors and natural materials. "I tend to reach for neutral or metallic ornaments and napkins, and I mix them with hand-knitted animal ornaments and handwoven placemats," Berkus revealed. "I'll sprinkle in a few more materials such as burlap and seagrass to add texture too. It's not out of my everyday style, but the mix of materials feels very of the season to me."
Berkus also believes it's important to balance your extravagant décor with greenery. He advises hanging wreaths by the windows, or you can save money by picking up a few branches from your yard to create a fun table centerpiece. CityGirlGoneMom also suggests elevating your current décor with garlands. For example, you can add texture to your favorite mirrors by wrapping the garland around the frame.
Consider your lighting options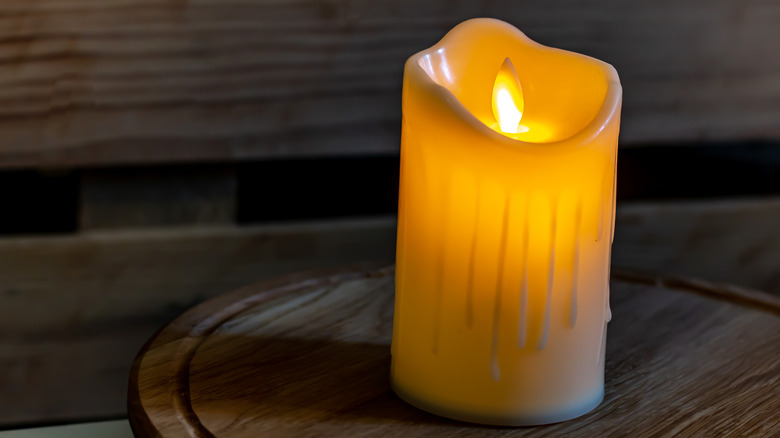 ph.Kovalenko.R/Shutterstock
Lighting is a significant factor in interior design, and Nate Berkus has a few fun ideas, per Veranda. He advises homeowners to purchase battery-powered string lights in order to avoid the cluttered appearance of tangled cords. You can easily drape these lights over entryways or use them to elevate your other home décor. Berkus is specifically a big fan of flameless candles. "I love to leave the flameless candles on all night, and wake up to this beautiful morning with coffee and all the candles lit," Berkus said.
This is a much safer option than real candles because you can enjoy the holidays without worrying about tipping over a flame and starting a fire. We suggest using these faux candles to amp up your dining table, elevate your entryway, or create a cozy and warm vibe in your bedroom. According to The Charlotte Observer, there are different types of flameless candles you can use, such as those that appear to be made of melting wax and others made of glass for a more modern look.