The Window Trick From Good Bones That Will Help Make Your Bathroom Ultra-Private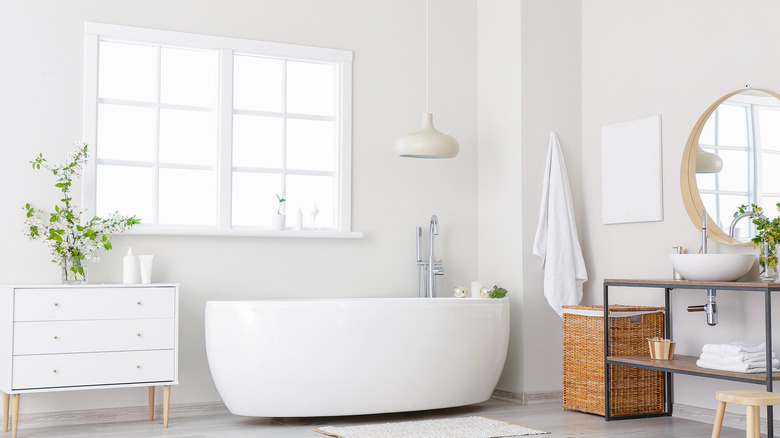 Pixel-Shot/Shutterstock
If your home has a window in your bathroom, you've probably been concerned about your privacy at one point or another, especially if the room is located on the first floor or you happen to live a bit too close to your neighbors. Windows in the bathroom are great for extra lighting and opening up the space, but not so great when you want to use the space in peace. You could put up blinds, but they're susceptible to water damage because of the moisture in the air, Zebra Blinds explains.
You could use curtains, but the window is there to provide light — adding any sort of window treatment would be counterintuitive. Additionally, just as with blinds, curtains can suffer from water damage if you don't choose the right fabric (not to mention they take up a lot of space on a wall). So instead, use this inexpensive trick "Good Bones" host Mina Starsiak Hawk uses to keep your bathroom ultra private.
Frost the glass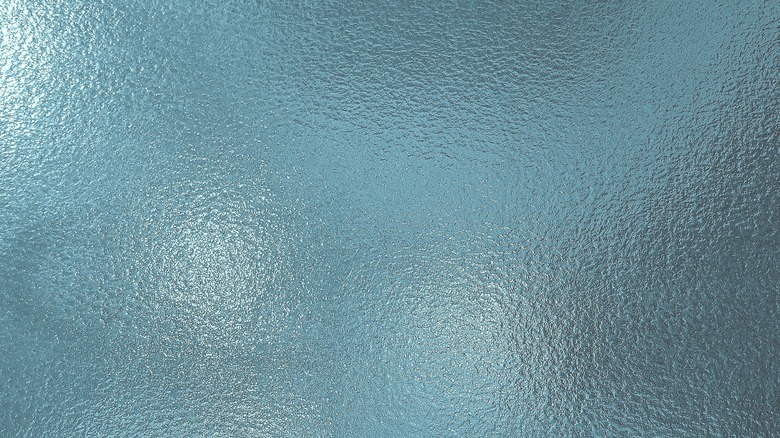 Wantanee Chantasilp/Shutterstock
In the "Soft Stark Southside House" episode, Starsiak Hawk and her assistant, Cory, walk through their latest project. She takes him to the second-floor bathroom to explain the layout and shows him the toilet will be next to the window, according to Realtor, and says they'll have to frost the window as a means to ensure the owner's privacy. To get this look in your home, you could purchase pre-frosted glass window panes, or you could save some money and frost them yourself.
The first method is to use frosted glass spray paint. Apply as many layers until the window is to your liking, but ensure you allow the paint to dry in between. According to Glass Doctor, you can scrape the frosted glass spray paint off whenever you wish, so you don't need to worry about ordering new windows. If you want something with more coverage, pick up a roll of frosted glass film. It takes a bit more effort than the spray paint, but it's still quite simple to work with.
You could also apply etching cream to get the frosted window effect, but this method is geared towards craftier homeowners (not to mention it's permanent). No matter how you choose to frost your bathroom windows, you can feel good knowing you're gaining back your privacy and don't have to sacrifice any light to do it.