Home Town Stars Ben And Erin Napier's Best Tip For Adding Ambiance With Light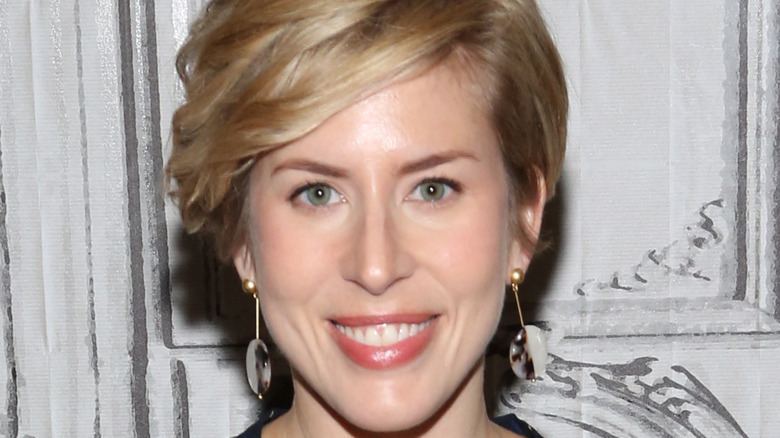 Manny Carabel/Getty Images
The furniture, paint color, artwork, and other décor you choose for your home may not have the same impact without proper lighting. If your space is too dark, it will be difficult to create a light and airy feeling. And even if you're aiming for a dark and chic aesthetic, some sort of ambient lighting is necessary to fully complete the look. According to John Cullen Lighting, although natural illumination is important, homeowners shouldn't overlook the power of artificial brightness. Doing so creates a spotlight on specific stylish features and can also create the illusion of a larger space.
Aren't sure where to start? Luckily, husband and wife duo and co-hosts of "Home Town" Erin and Ben Napier have revealed a helpful tip to point you in the right direction. According to HGTV, in this renovation series, the couple restores homes in their hometown of Laurel, Mississippi — and its growing popularity has led to spinoffs, such as "Home Town Takeover" and "Home Town Kickstart." They have also co-authored The New York Times best-selling book, "Make Something Good Today." Because of their experience, we believe this creative couple can provide the proper advice to light up your home.
Add fixtures and bulbs that will introduce warmth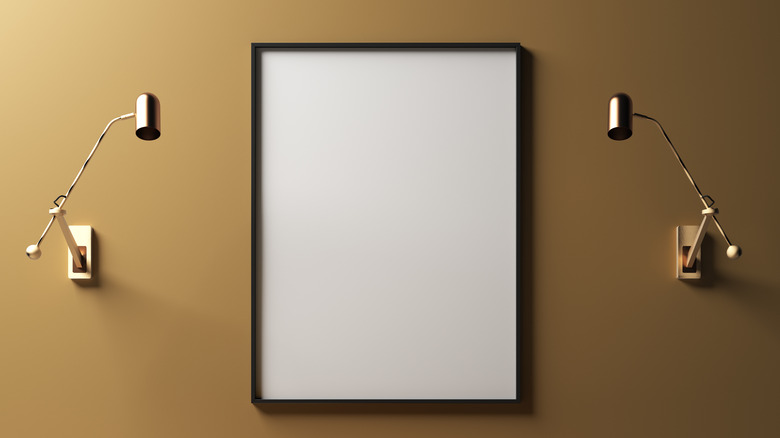 Artjafara/Getty Images
According to Realtor, Erin Napier explains that most of the historic homes she has restored are illuminated with lamps. "That lamplight is what makes you have a feeling about a room," she said. But when the TV personality decides she doesn't want to add lamps in certain rooms, such as her bedroom library, she instead chooses picture lights to create a feeling of warmth. "If we're going to have this library wall here, then I want five picture lights," she said, explaining that it will create the vibe of a "cozy English bookshop."
Napier also urges the importance of purchasing the right type of lightbulb. "People often overlook what kind of lightbulbs they buy," she pointed out. "You want a light that's warm white or soft white, and that's where the glow is." According to Philips Hue, warm white bulbs create a cozy ambiance that's soothing and a great choice for living rooms and bedrooms. Per Home Depot, soft white bulbs create a similar feeling and are a great choice for traditionally designed spaces.