2022 Holiday Shopping At Walmart: Hours, Deals, And What To Expect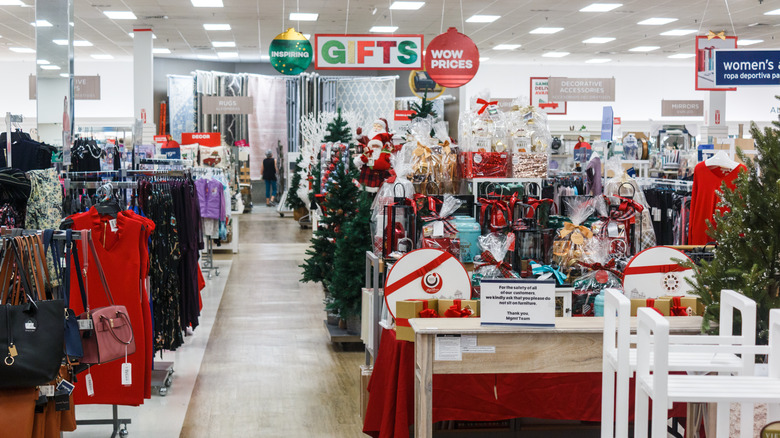 Chekyravaa/Shutterstock
This festive season can be a hectic time of the year. Store hours tend to change, deals are available everywhere for everything, and it's hard to predict the availability of certain merchandise. A retailer most of you are surely aware of is Walmart, a place known for selling anything from toys to holiday décor at affordable prices. According to Retail Dive, in a survey of 1,000 people, 56% of respondents said this year they will be shopping in-person for gifts from Walmart, with Target coming in second with 29% of the votes.
If you're hoping to take advantage of Walmart's low prices, we've got the inside scoop on the deals, holiday hours, and anything else to make your shopping experience pleasant. According to Walmart, customers started holiday shopping earlier this year, so the sooner you're aware of current trends, the better equipped you'll be to find what you need before all the best items are gone.
What to know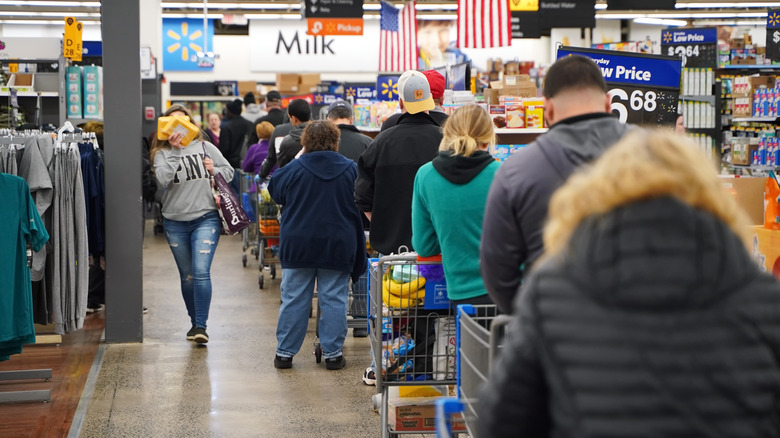 Erin Deleon/Shutterstock
Some of us tend to shop last minute, and that's okay! But if you're pressed for time to find the perfect gifts or decorations, you don't want to show up at Walmart and find the place closed. On Christmas Eve (Dec. 24), the store is open from 12 a.m. to 6 p.m. And don't even try going on Christmas Day (Dec. 25), because they will be closed, according to GoBankingRates. Additionally, the day after Christmas (Dec. 26) and New Year's Eve (Dec. 31) share the same hours as Christmas Eve. If you've given or received a gift purchased from Walmart on or after Oct. 1, the retailer's new "no concerns" return policy gives you until Jan. 31 to bring back any items you don't need or want, according to Walmart. 
Before making your way to the giant retailer, it's best to be aware of the best deals it has to offer. Per Walmart, you can find toys that are up to 50% off. For example, the Disney Encanto figurine set was originally $40 and now you can purchase it for about $20. Additionally, the store offers a stocking stuffer category online where you can find deals on various items, such as Michelle Obama's book, "The Light We Carry," which was originally about $32 and is now around $17.