This Paint Color May Just Help You Sell Your Home Faster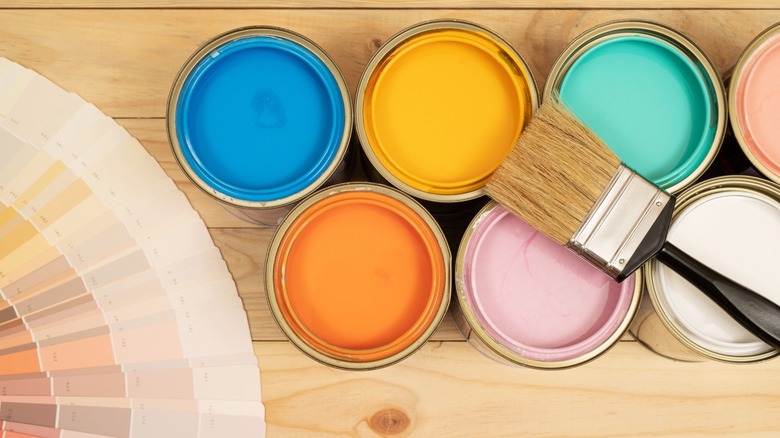 SHISANUPONG1986/Shutterstock
If you're one of the many people planning to sell your home in the near future, you may be looking for ways to make it more appealing to buyers. Many people jump to major renovations like kitchen remodels and deck additions to increase their home's value, but it's important to consider if you'll make a positive return on your investment. A lot of these big changes will just come straight out of your pocket and don't actually make you any profit in the long run (via Investopedia).
On the flip side, small switches like painting your walls can actually have a larger impact than you would expect. Color is a powerful psychological tool, and it can influence potential buyers' interest and perception of your home. A recent study found that one color had the largest positive effect on a home's asking price, and it's not the typical white or neutral tones you might expect from a home freshly hitting the market.
The best color to paint your walls
RightFramePhotoVideo/Shutterstock
According to a study by Zillow, painting the walls of your bathroom and bedroom blue can seriously increase your home's asking price. The results revealed that painting your bathroom light blue is incredibly popular with buyers, and the participants were willing to pay almost $4,700 more than the expected price of the home. The blue trend continued with larger rooms, as well. Dark blue bedrooms were linked to an increased home value of nearly $1,500 and received an interest score of 89 out of 100 from prospective homebuyers.
The average cost to paint a room is under $1,000 in most cases, and much cheaper if you are planning to do it yourself or working with a smaller space (via Porch). Instead of completely gutting your kitchen, look to simple switches like a fresh coat of paint to guarantee you'll get a solid return on your investment once your home sells.
Why blue works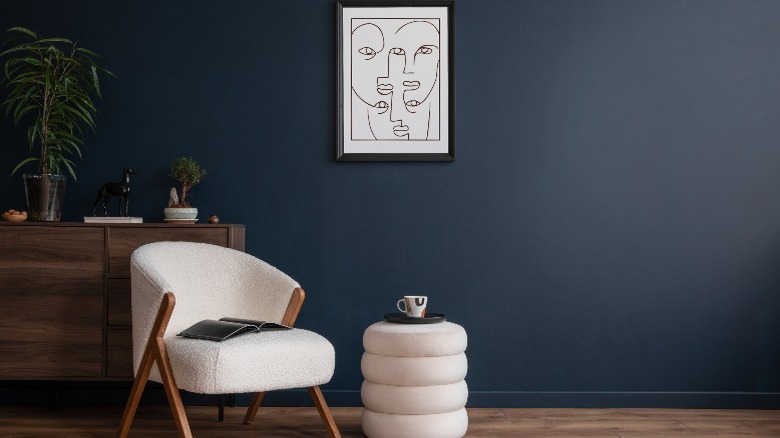 Followtheflow/Shutterstock
Many people go the neutral route when they're planning to sell their home, and for good reason. Keeping everything looking basic and clean can allow potential buyers to imagine themselves in the space without any distractions. On the other hand, however, looking at 20 houses in a row with Agreeable Gray walls can get a little boring. Catering your room's color to its purpose can add some personality, make your home memorable, and evoke a more emotional reaction in potential buyers.
Blue is the perfect color for this. According to Verywell Mind, blue is viewed as non-threatening and calming, meaning it's a great fit for bedrooms and bathrooms. It's also seen as traditional — an inky navy or light robin's egg doesn't come off as trendy or overdone, so buyers won't immediately worry about switching up their wall color in a few years. Stick to dark shades in the bedroom to give off a cozy vibe, and then go light in the bathroom so everything looks clean and fresh — the final result might end up earning you some extra cash.