How The New Spending Bill Will Impact Real Estate In 2023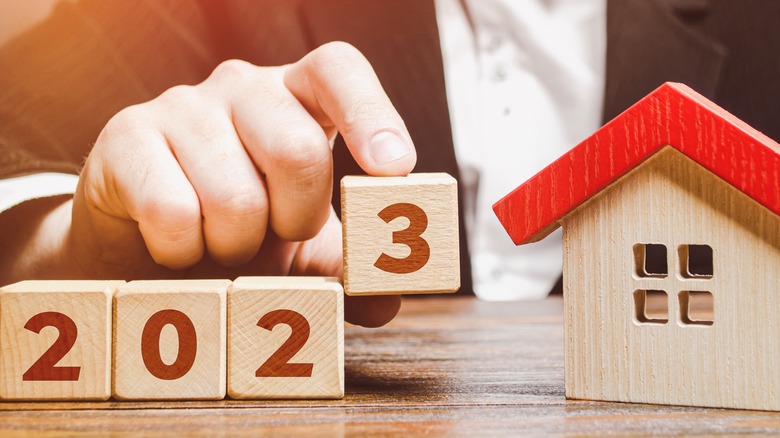 Andrii Yalanskyi/Shutterstock
Experts have a lot of hope for the real estate market of 2023. For those thinking about buying or selling a home, it helps to know what's to come or to get some insight into what could happen. The National Association of Realtors (NAR) forecasts that mortgage rates will likely remain moderate and home prices are not likely to drop significantly, thanks to the limited amount of inventory in various areas. That's not all that helpful when considering what your next move may be.
It's also essential to consider changes to laws and the impact they could have on the real estate market. On December 23, 2022, the U.S. House of Representatives passed the FY 2023 Omnibus spending package, worth $1.7 billion, as noted by the House of Representatives press release. There are some components of this bill that will impact the housing market going forward, and may well influence your decision to buy or sell a home.
What's included in the spending package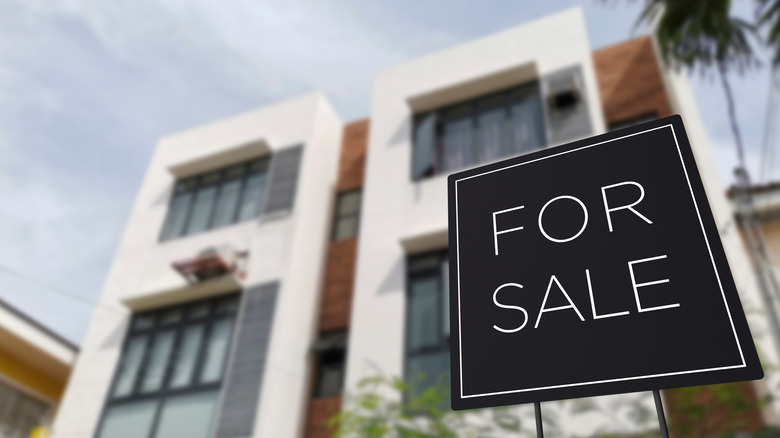 MDV Edwards/Shutterstock
From a real estate point-of-view, the FY 2023 Omnibus spending package will include some valuable funding and initiatives that could impact the market itself, notes the NAR. The spending package helps to encourage fair housing practices by allotting $86 million to the Department of Urban Housing and Development (HUD). It also provides $1.5 billion to the HOME Investment Partnership Program from HUD, which works to create affordable housing for those with low income.
Another component of the spending bill is an allotment of $85 million to states and cities to improve access to affordable housing. It also provides $130 million to help support the ongoing needs of Section 8 Housing Choice Vouchers, which help families to move as they need to, such as for jobs, without losing their housing assistance. The spending bill also keeps the National Flood Insurance Program in place through September of 2023 to help provide financial compensation to reduce the socioeconomic impact that occurs after a flood.
Does this make it easier to buy or sell a home in 2023? While these funding programs aim to keep the market accessible to borrowers, they don't offer direct funding to lower interest rates. If you're a homeowner thinking about selling, this spending bill may help to keep people interested in buying and provide financial tools to make that possible. However, you'll still need to consider other market conditions — especially within your locality — to make the final decision.