House Digest Survey: Which Trendy Kitchen Countertop Would You Add To Your Home?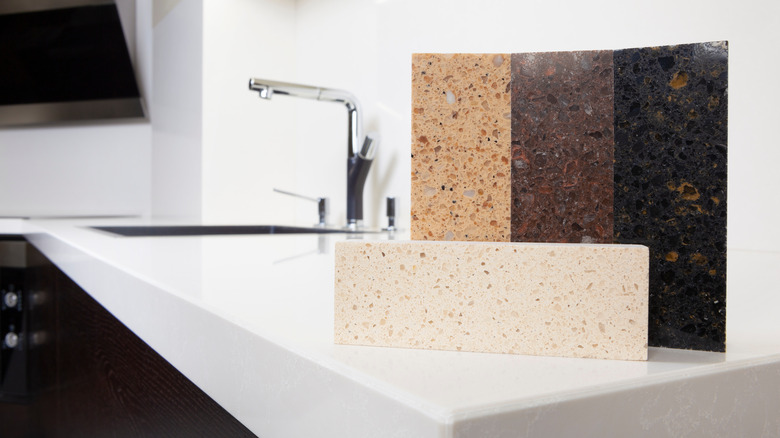 Ivelin Radkov/Shutterstock
Homeowners are constantly on the prowl for trendy additions that can add to the aesthetic of their living space. From flooring trends to countertop additions, trending installations make a big splash in any part of the house. The kitchen is one area that often sees significant renovations in any home.
Zillow notes that kitchens are often a favorite focus when it comes to home renovations. They offer up excellent return on investment value, with minor enhancements often bringing in a typical ROI of 81.1% and a major overhaul to the space returning 53.5%. Kitchen countertops typically factor heavily into this equation, with high-quality materials remaining important for resale value and the quality of life homeowners are looking for with updates to their homes.
Still, the question of what type of countertop a person should add to their home gets tossed around a lot. There are plenty of great options but no definitive answer as to the best countertop material. In truth, it's all about personal preference and the unique style and aesthetic that any particular material can bring to your home.
House Digest conducted a survey of 629 people, asking them which trendy countertop material they prefer in their kitchen: butcher block, metal, marble, tiled, concrete, or quartz. The results follow conventional trends, but some interesting additions also made waves among participants.
Marble is the clear favorite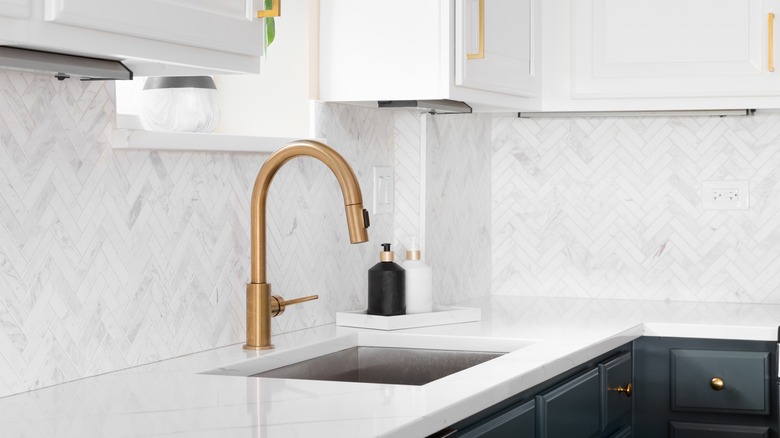 Hendrickson Photography/Shutterstock
Marble has long remained a staple in creating luxurious kitchen countertops that elevate the atmosphere of a kitchen and the home more broadly. This option was the runaway selection among survey participants, with 41.18% of respondents (259 participants) saying that marble was their favorite choice among all the options.
Use Natural Stone reports that marble and other stone countertops (like granite) can bring an immediate resale boost to your property. Marble, in particular, is a beautiful addition that's durable and heat-resistant. Marble countertops are cut from stone slabs and then honed or polished to achieve the finished look. As a part of this sourcing and fabrication process, marble countertops become a distinctive installation that lends itself as a one-of-a-kind conversation piece for your home. No two marble slabs will look quite the same, so you can be sure that your new countertop is as beautiful as it is unique. It's no wonder why so many people remain firmly in marble's camp when it comes to building a dream kitchen for their own living spaces.
Some of the notable mentions might come as a surprise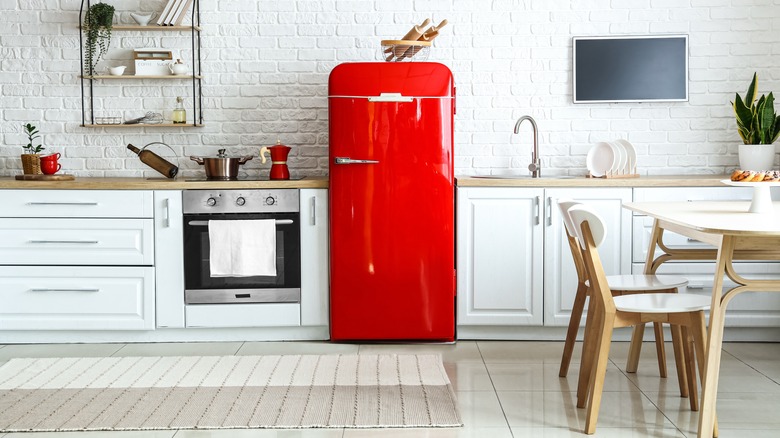 Pixel-Shot/Shutterstock
Quartz and butcher block countertops ranked second and third among respondents. Quartz was selected by 160 of the respondents (25.44%), while 112 people ranked butcher block counters as their favorite, coming in at 17.81% of survey participants.
These won't be that surprising, as quartz has consistently ranked highly among homeowners seeking new countertop installations (via Forbes Home). Even with a substantial price tag, quartz remains popular because of the virtually unlimited color and design options available through the manufacturing process and the durability they bring to bear. Quartz is non-porous and incredibly hard: This means that homeowners won't have to reseal the surface or settle for chips or cracks that may present themselves on other countertops.
In addition to quartz, butcher block has become a popular choice. The Handyman's Daughter notes that these counters are highly affordable already but that can be fabricated as laminated sheets rather than solid wood slabs to further reduce the price. The aesthetic, ease of installation, and low-cost combine to make butcher block a rising star.
Some other notable inclusions all ranked roughly in line with one another but showcased a diverging interest in alternative materials. Concrete (5.41%; 34 selections), tile (5.25%; 33 selections), and metal (4.93%; 31 selections) all garnered nearly identical interest from survey participants. These selections offer themselves as bold alternatives to the traditional styles of hardened mineral surfaces for kitchen countertops.