Inspired Interiors' Sarah Sherman Samuel Details Eclectic Interior Design Style - Exclusive Interview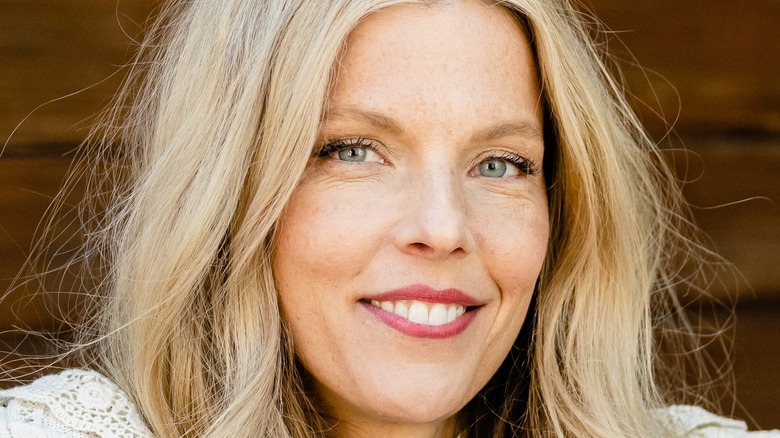 Magnolia Network
Unlike quite a few of the bright faces you'll see on TV demolishing kitchens and styling living rooms this winter, Sarah Sherman Samuel of Magnolia Network's "Inspired Interiors" has the credentials and eclectic knowledge base to oversee nearly every aspect of an audacious home renovation, from integrating unexpected architectural details to providing custom-made furniture and artwork fresh from her own workshop. She went from working as an unsung graphic designer to styling Mandy Moore's LA home and scoring her own TV show — not bad for a Michigan girl who's back in town living her best life after a memorable LA sojourn.
In this exclusive interview with House Digest, Sarah Sherman Samuel discusses her unique approach to interior design and imparts some wisdom for couples whose dream home project has stalled due to clashing stylistic sensibilities. Thankfully, according to the multitalented wunderkind, it doesn't take a professional designer, furniture maker, or artist to make a profound impact on a home's interior.
Life and work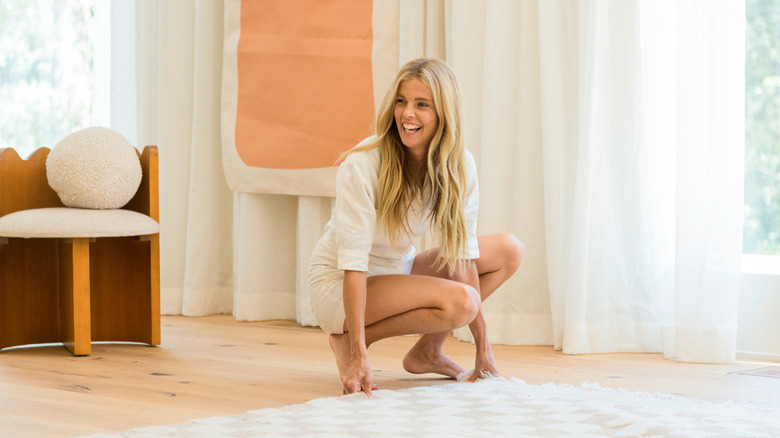 Magnolia Network
Of your time living and working in California, you once said, "I was designing dream homes for everyone except myself." How does working on homes for clients — including celebrities like Mandy Moore — differ from the work you did on your own family home?
When I am working on personal projects, my budget is usually a fraction of what it is for my high-end clients, so I have to get extra scrappy to get a similar look for less. We do a lot of the work ourselves to achieve that. Also, always having a personal project going gives me the chance to experiment more and take risks with new materials or installation methods that I wouldn't necessarily take a chance on in a client's home.
Your new show, "Inspired Interiors," is unique in that it juxtaposes your work as an interior designer with your studio work, both as a visual artist and a creator of decor. What do you think viewers can take away from this intimate look at your creative process?
A lot of people feel like you have to specialize in one narrow thing to be either successful or really good at that one thing. But the show shows my outlook, which is [that] I'm able to work in various mediums and each of them makes the whole stronger. The cross-pollination of the different types of work makes each richer. It makes me better at my artwork, makes me better at designing. And me designing furniture makes me better at space planning and designing rooms. 
I think it should encourage people to try new things and try new mediums and take a step back and try things they're not good at and learn. When you learn, that's when you grow.
Does your background in graphic design and studio art inform your approach to crafting interiors? If so, how?
Yeah, it definitely does. I work a lot with graphic shapes and forms in my interior spaces and think in both flat sight lines [and] also spatially. I also work [with] a lot of prints and partners and have an emphasis on art in every space.
Design tips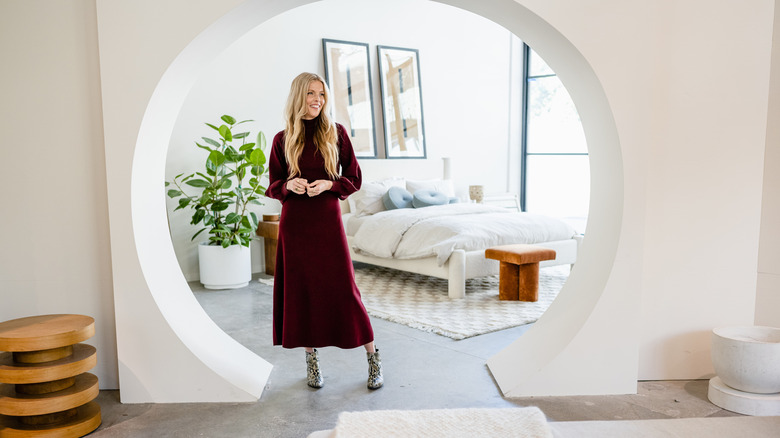 Magnolia Network
Many of the living rooms you design make a profound statement via a unique architectural detail or bold piece of staple decor. How can the average homeowner make a similar statement in their living room on a budget?
Sourcing vintage pieces is a great way to find interesting pieces that can make a big statement, [from] local flea markets or vintage stores. Another way is art. Art can get very expensive very quickly if you're getting into large sizes and established artists, but I would encourage people, if they don't have the budget, to make their own art and experiment with new materials ... You can make a big statement with just color and paint.
As an accomplished designer and mother of young children, how do you provide a child's room that can grow and evolve with your child, as opposed to being updated every couple of years as they grow up?
I love designing kids' spaces, and one way to make it able to grow with them is to stay away from too much of the theme. People will go heav[ily] into a [themed] room, like a superhero room, for example. By going more abstract and playing with color and forms, you can make a whimsical and fun room for a child that will grow along with them.
Your work is beloved for many reasons, but among them is your mix of bold, modern design elements with a laid-back coastal appeal. How can homeowners utilize modern elements while still allowing their homes to feel warm and welcoming?
I think it's always important to have natural materials — warm woods, natural stones. Even though you can have a very pared-back, minimal aesthetic, if the materials are natural [and] soft to touch, it creates a warm environment.
Your work is well known for its seamless blending of styles and influences. How can partners with entirely different aesthetic sensibilities renovate or decorate a home so that they both feel represented in the end product?
I think when you have two differing styles, that'll actually make the end result better, more interesting, and more storied. It can be harder, definitely, getting there because ... it's all about balance and mixing the two in a way [that's] not too heavily leaning on one style or the other but implementing both in a balanced way.
Good design in the home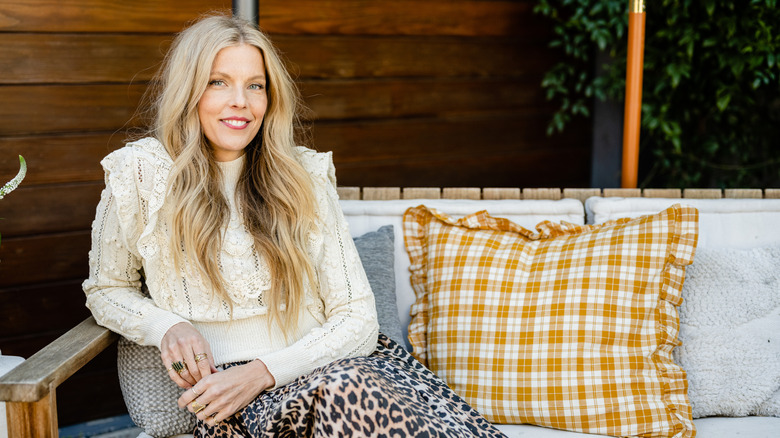 Magnolia Network
When watching "Inspired Interiors," it becomes clear that you're comfortable working with a vast array of trends and influences. What design trends do you anticipate dominating homes in 2023?
I think the return of moodier, richer colors will be on the rise this year — deep-colored kitchens and jewel-toned walls.
In "Inspired Interiors," you say, "The core of good design is that it solves a problem." In your experience, what is the main problem that homeowners struggle to answer via their home's design, and what can they do to address it?
Good design in the home is when the space functions for all of its needs and does so in an aesthetically pleasing way for the people living in it. People often come to me as a couple or a family where the individuals have different styles and are frozen trying to make decisions. The best way to get past that initial hump is to find places where the styles overlap and then build on that by introducing pieces from each person's style that might have a common denominator, like material or color. Mixing styles makes a much more interesting and storied home, so I say lean into it.

You can catch Sarah Sherman Samuel on "Inspired Interiors," streaming now on the discovery+ app.
This interview has been edited for clarity.