Insider Makes Prediction About The Housing Market's Road To Normalcy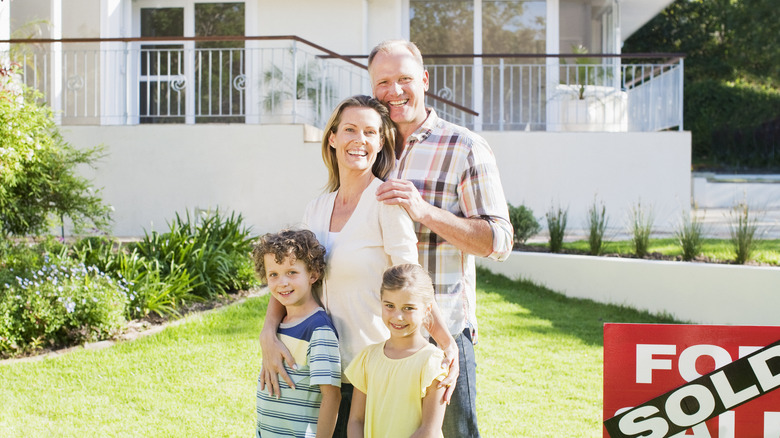 Martin Barraud/Getty Images
If you're thinking about buying a home this year, you may be watching the changes in the housing market and wondering if now is the time to jump in or if you need to wait a few more months for the conditions to improve. There's quite a bit of speculation about the market, including daily updates on changes in interest rates, buying and selling, and housing inventory.
The National Association of Realtors reported that, as of January 2023, the number of homes selling in the U.S. has consistently fallen for the last 12 months in a row, creating a significant worry for many about what the future of the market holds. Housing inventory in December 2022 remained limited, not much improved over the previous year. For the last few months, mortgage rates have continued to see a sharp rise, reaching a high point of over 7%, which makes it seem as if home buyers can simply no longer afford to buy. A recent analysis of the housing market and what it will take to reach a new level of normal sheds some light on what we can expect going forward.
The road to normal isn't really clear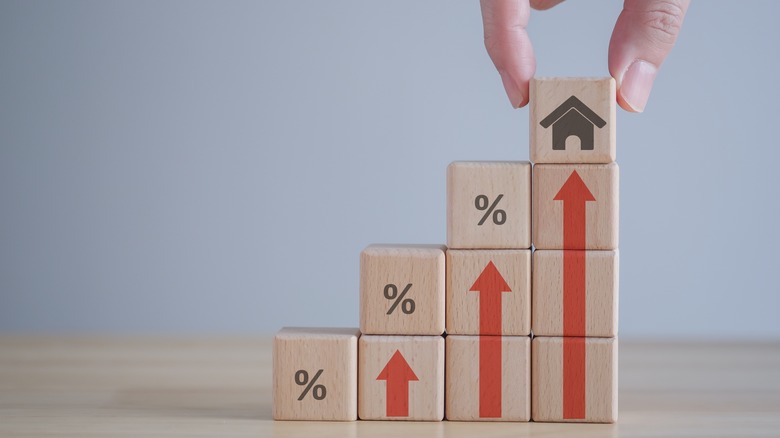 Tanoy1412/Shutterstock
Speaking with "The Exchange," Andy Walden, the vice president of Black Knight, shared his perspective on what's to come in the spring market (via CNBC). "It's going to be a slow and kind of bumpy return to normalcy," he said. "Unfortunately, for folks wanting to see prices remain high, the data is good for them right now. You're seeing kind of this stalemate out there in the market, not a return to balance. We're not seeing anybody budge here." He also notes that he expects to see low transaction volumes continue, especially as interest rates remain high. That could also mean what he calls "hardening home prices," where prices aren't necessarily falling even with less demand.
Key concerns include the lack of inventory in the market with homeowners not willing to sell, new home builds remaining low, and the number of adjustable-rate loans staying very low, making foreclosure activity limited. There's no clear path to how this improves overall, notes Walden, and without increased home inventory, home prices will remain high and consumers will continue to be less able to afford to move. When rates fell slightly in January, that helped to spur a small amount of consumer demand for homes. It's possible that if key rates keep falling, the same could play out in the coming months, yet inventory could hamper that improvement.