Renters Get Good News In The First Quarter Of 2023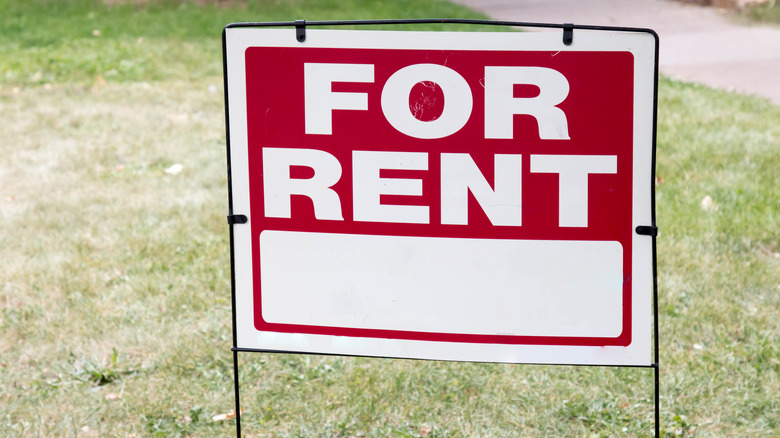 Karagrubis/Getty Images
Renting an apartment or condo has long been a viable option for many people. Yet, in recent years, the cost of renting has been increasingly hard to overcome. Inflationary pressures may be one component of that, but a limited amount of available homes coupled with high home values (which keeps more people renting and fewer buying) are also key concerns. For those considering renting, that may mean choosing smaller properties or staying home with their families longer. Some of the most competitive real estate markets to lease a home have been even harder to buy into.
Data reported by U.S. News & World Report found that renters saw incredible expense increases from early 2021 through the end of 2022, with the average monthly rent reaching over $2,000 per month. That's much higher than the $1,500 average it was in 2021. U.S. News & World Report states that the average cost for rental properties grew as much as 17% in a single year. For those trying to enter the rental market, that continued higher cost may make entry difficult. It hurts those already renting with year-over-year increases in costs. New insights indicate that could be changing, though.
Rental costs could be cooling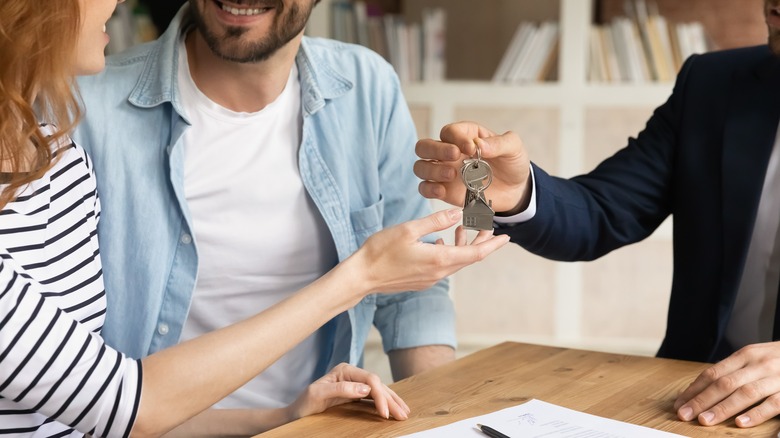 fizkes/Shutterstock
There's good news for many renters, though. U.S. News & World Report shared that from October through January, Zillow reported a decrease in monthly rents. February did take a bit of a bump up, though, but minimally. The organization reports the current average rent across the country was $1,976, about 0.5% lower from September 2022. That could still seem high to many people.
One of the key factors that could help hold back increases in the rental market is the new influx of apartments coming online, which the organization reported to be about 600,000 in 2023. With new permits increasing, that could signal adequate rental properties in various areas of the country. Also notable is the increased number of build-for-rent communities, which the National Association of Home Builders (NAHB) states increased construction starts by 33% in 2022. With more available housing for rent, that may aid in holding back potential increases across the board for prospective tenants.
What's to come in the U.S. rental market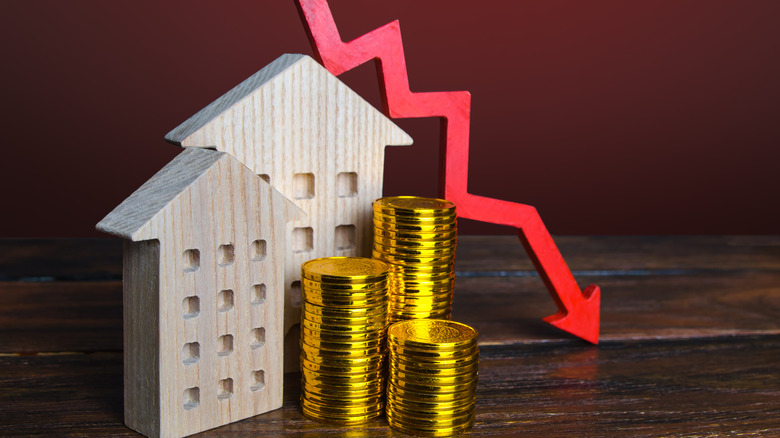 Andrii Yalanskyi/Getty Images
Like many other aspects of the real estate market, the rental market could see some ups and downs in the coming years. Some areas will see a softening of costs, not just increases. For example, the rental costs in Cleveland, Ohio, dropped by a full 1% in the previous month. Rent prices are falling in some communities at a much faster rate than in others. However, other markets are still facing limited inventory and demand, like Hartford, Connecticut, where costs have grown by 1.3% since the start of the year, as noted by U.S. News & World Report.
Rental price increases may become slower and lower, but that does not automatically mean landlords will lower next year's lease terms. However, with more available options, landlords may be faced to be more willing to negotiate price increases in the coming months since renters may have more flexibility in finding another property that costs less. That marks a significant shift in the dynamics of the market, which has recently weighed heavily in favor of landlords since tenants didn't have many options.