First-Time Home-Sellers Face Challenges Listing Their Property In Spring Of 2023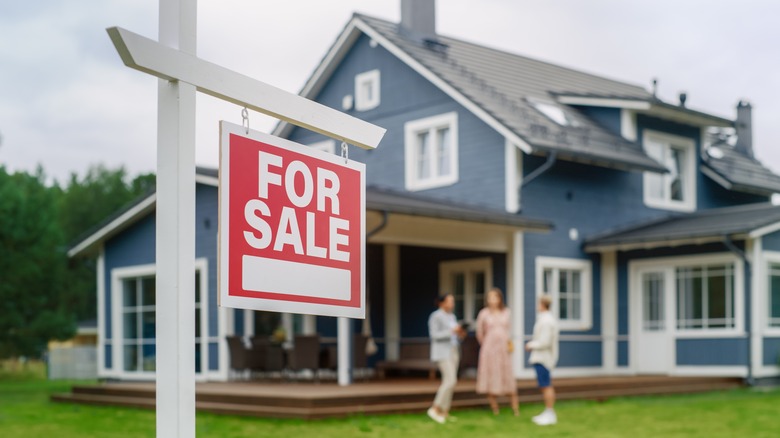 Gorodenkoff/Shutterstock
Are you thinking about listing your home for sale this spring? Traditionally the ideal time to list a home, the spring market could be more challenging to first-time home sellers this year than it has been in the past. A look back at the last few years of home sales shows that properties have sold faster, often with a bidding war, and at prices significantly higher than in years prior. 
The National Association of Realtors says that, in 2020, home prices grew 9.1% over the prior year, and in 2021, they grew 16.9% year-over-year on a national average. Figures for 2022 also reached close to double digits. However, those who bought a home in one of these years and hope to sell now may see a significantly different market. Homes are not selling as quickly as they were, thanks to higher mortgage rates and fewer people in the market. If you plan to list your home for sale this spring, then you'll likely see some core challenges in finding buyers. It's a particularly volatile real estate market.
An updated home is a must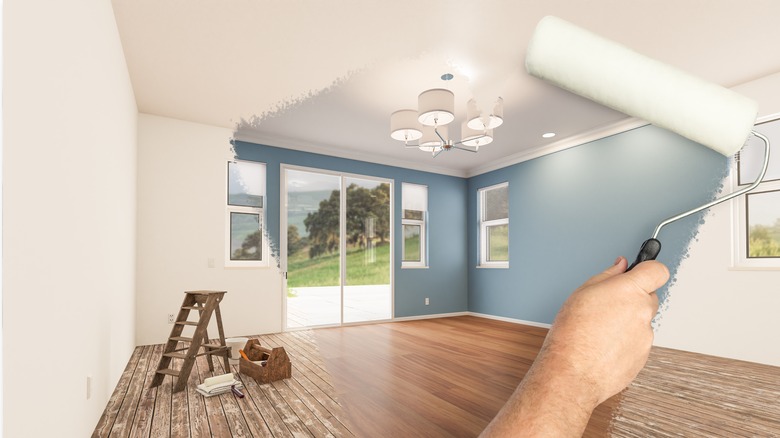 Andy Dean Photography/Shutterstock
People are still buying homes, but their preference has been for well-maintained, even move-in-ready homes rather than those that need a lot of repairs. Consumers are also looking for homes in desirable communities and pulling back from settling into a neighborhood that may not offer all of the features they want. Because there's less competition from other home buyers, they can be more selective when choosing where to live. There's less opportunity for multiple bids on properties, which often means that homes may not receive full-price offers, especially if they don't check all the boxes.
For those listing their home to sell, it's critical to present it in its best possible condition. Updated kitchens and bathrooms, open floor plans, and cleaned-up spaces are likely to see more traffic from home buyers than homes that need a significant amount of work. That could mean now is the ideal time to freshen up the paint, trim back the hedges, and boost home value through a few home improvements before listing. Make a good first impression so buyers are interested.
Set up your home for selling success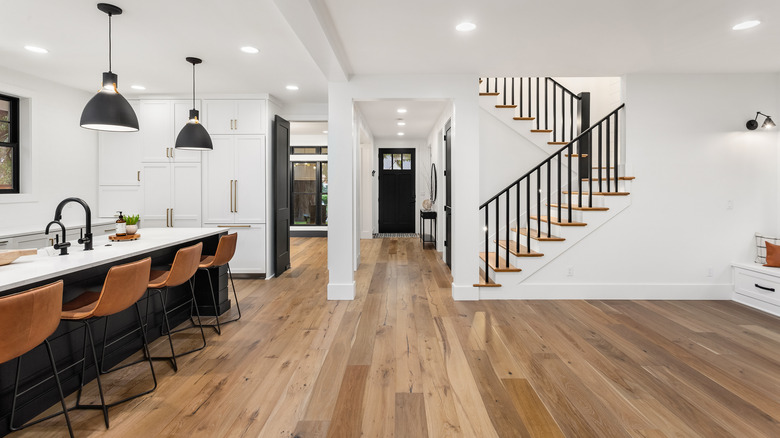 Justin_Krug/Shutterstock
Once all of the cleaning up and decluttering is done, the next step for first-time home sellers is to ensure their home is presented in the best manner possible. Start with a full staging of the home to ensure it looks open and inviting. Get rid of any personalized mementos and ensure there's ample natural light. Make sure every space has a function and purpose.
Also important in today's market will be having a home that's priced right. What you thought your home was worth in 2021 and 2022 is not likely to be what it is worth today. If you bought your home prior to the pandemic, there's still a good chance you'll turn a profit. Work closely with your real estate agent to carefully price your home based on current market conditions. It's certainly going to be a different spring real estate market, but for first-time home sellers, it can be a good one with the right setup process.