Go Green With IKEA's Sustainable Earth Day Deals This April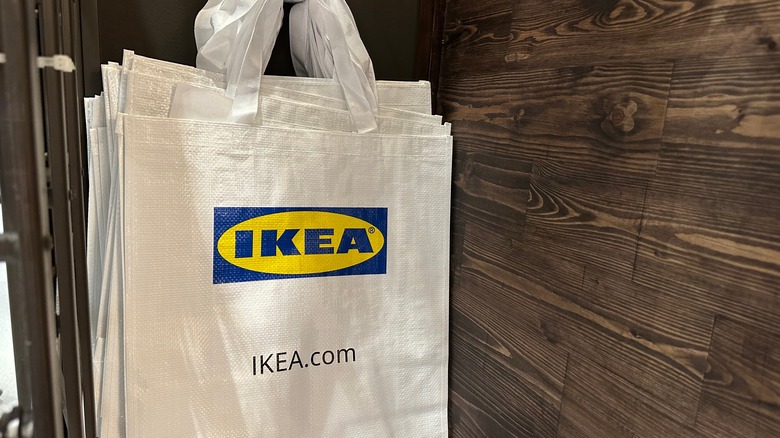 Bestsiness/Shutterstock
For years, IKEA has been making headway in terms of sustainable living and ethical manufacturing, an impressive feat for a brand of such size and affordable price range. Per the IKEA website, the company expresses its commitment to people and the planet by using 100% sustainably sourced cotton. It is also working to incorporate more sustainable wool and bamboo products along with a stated ambition to use 100% recycled or renewable plastics by 2030. In addition to these year-round ecological efforts, IKEA is celebrating its annual "Earth Month" event throughout April with special workshops, incredible deals, and more in-store incentives. For Earth Day weekend, April 22 and 23, the brand plans to launch the peak of their event, and shoppers can look forward to sales on IKEA outdoor furniture, reusable food storage, live plants, and more.
All of the deals and offers for Earth Day are hand-selected to help shoppers live a more sustainable, involved, and natural lifestyle, but IKEA's passion for the planet extends beyond a brief weekend sale. Here's what you need to know about the highlights of IKEA's Earth Month and how the company is implementing its philanthropic values in the long-term. 
Shopping sustainable steals
The first sunny days of April make many of us want to rethink our patios and spend more time in nature, but it can be challenging to refresh your home for spring without blowing your budget. Luckily, IKEA is all about promoting sustainability at accessible prices, ensuring everyone can do their part to make their home greener. If you're excited to inject some new life into your space, now is the perfect time to browse the store's website and plan ahead for the Earth Day sales. The company has not specified exactly what will be on sale, but according to the popular deal-hunting site Retail Me Not, shoppers can expect to find bargains like 15% off outdoor patio flooring, 30% off reusable food storage, and even half off live houseplants.
On top of their spring deals, the company will also be hosting fun events and special promotions. Specific locations may vary, but some potential activities include in-store scavenger hunts, a seed-planting workshop, and a "How do you Frakta?" event. Some activities will also offer prizes like a sustainable home kit to get you started on a cleaner, greener home. Even if you don't win the big prize, everybody will win with delicious food samples, another benefit of the annual event.
Making a meaningful difference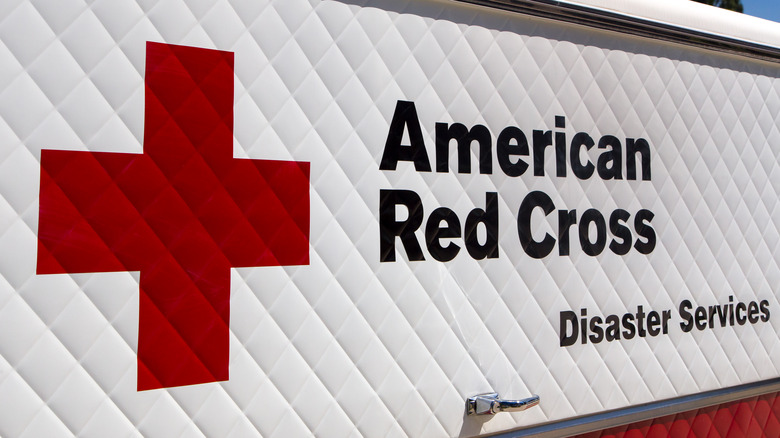 Ken Wolter/Shutterstock
While the Earth Day deals are looking pretty great this year, IKEA does more than put on a trendy face of sustainability. The company is backing up its sales with some remarkable missions, donations, and company-wide changes. In 2022, the company donated up to $25,000 to the American Red Cross Disaster Relief Fund. This year, they'll be doubling that amount, matching up to $50,000 in customer donations. Funds raised for this organization will go towards repairing and revitalizing communities impacted by natural disasters.
In an effort to make their business more planet-friendly year-round, IKEA is also planning to launch a buy-back program that will allow customers to return used pieces, which will then be resold as pre-loved items. All these efforts mark a great step towards more sustainable living and shopping, a step that the company isn't afraid to take for the good of the planet. As company founder Ingvar Kamprad himself once said, "To do business with a clear conscience is an attitude that pays. We have to find more time for ourselves and to regain respect for the environment in which we live." (via Living About)