Why HGTV's Tarek And Heather El Moussa Stopped Buying Houses To Flip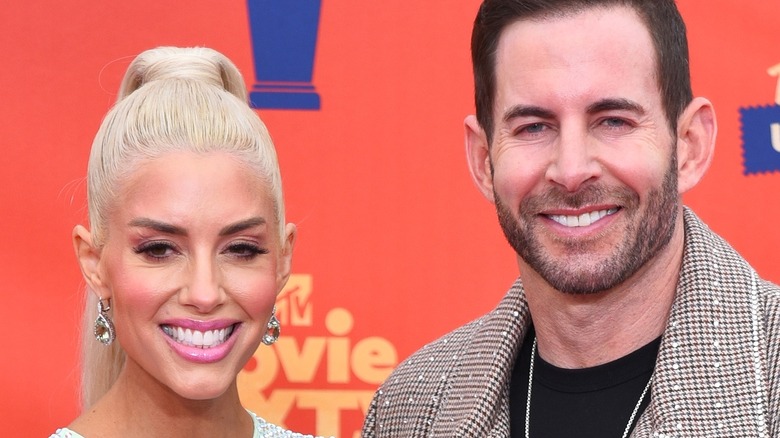 Michael Mattes/Shutterstock
Most home flipping shows on HGTV take a deep dive into updating, modernizing, and renovating homes, offering tips about colors and floor plans to keep viewers interested. These shows offer some insight into the budget of each project. They don't often provide lots of details about the results of those flips or how profitable the company is doing as a whole.  That changed in a recent episode of "The Flipping El Moussas" on HGTV when the couple announced they would stop buying homes to flip.
The show follows couple Tarek and Heather Rae El Moussa as they work to raise a family and build a flipping empire. The HGTV show, which debuted in March 2023, seemed to capture their fun-loving, family-oriented business showcasing their new baby along the way of transforming rundown properties into stunning estates. Yet, in episode 7, entitled "Market Slows, Inventory Woes," the couple share that they, like many others entering the housing market today, are struggling thanks to slowed sales and high interest rates. Their insight is eye-opening and provides a unique perspective on how even home flippers, who seem to be untouched by finances, are facing a new reality. It's what led them to stop buying houses to flip.
Pulling back on the flips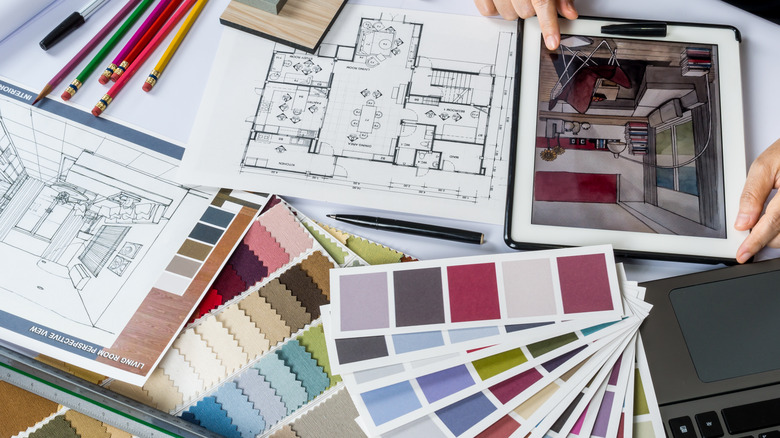 Naphat_jorjee/Getty Images
The episode depicts the events that occurred in 2022. Tarek said (via Realtor), "We bought 91 houses at the beginning of the year."  That's quite a staggering number to viewers who may only see flippers manage handful of homes each year. He continues, "We were expecting the market to continue the trajectory that it was on, but that didn't happen." Recent data from the National Association of Realtors shows the market is hurting. Mortgage rates are higher than just a few years ago. Prices aren't growing like they were in 2022, but still may be unattainable to some buyers, making selling homes hard.
Tarek shares that the changes in the market led them to stop buying homes. Instead, they changed their plans to focus instead on selling the homes they already had in place. Tarek stated, "We have 53 houses we need to finish and sell. But if we sold a house every three days, it would be four months to get rid of all the houses." In total, the company had 35 properties in some stage of rehab at that point, and the rest were listed and ready to sell.
By the time the episode aired, things seemed to have improved. The company shared they had 17 houses at that point, of which 11 were being rehabbed. Spoiler alert: the home in this episode, which they purchased for $1.8 million, invested another $304,000 into, and listed at $2,499,000, hadn't sold at the airdate.