HGTV's Michel Smith Boyd Shares The Flooring Discount That Will Save You Lots Of Money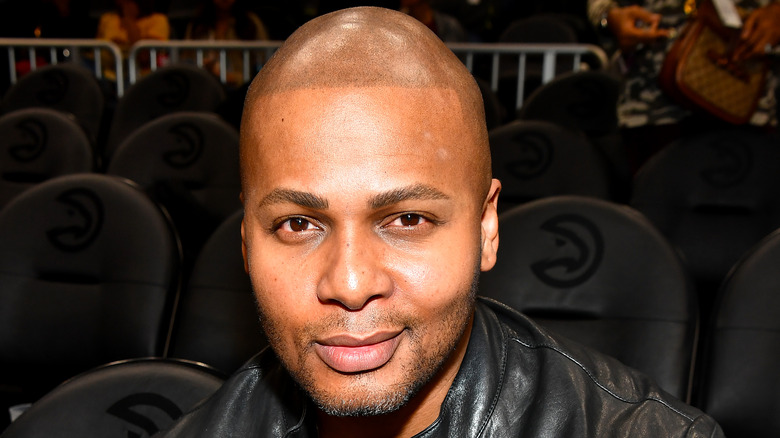 Paras Griffin/Getty Images
In an exclusive interview with Realtor, interior designer Michel Smith Boyd shares some of his money-saving hacks when it comes to design. He talks about practical luxury, great lighting, and investing in the home elements that we use the most. When asked for some smart shopping tips, the HGTV star recommends going after the discounts that come with a discontinued flooring tile.
"One of the things I learned about from our contractor is the end-of-a-run flooring [discount], when a manufacturer of a particular tile or hardwood or luxury vinyl tile [is discontinuing a style]," he says. Flooring manufacturers generally discontinue products to either create new styles or because they don't sell. They then release closeout bargains to clear them out of inventory. You can also find such discounts if the manufacturer itself is going out of business and needs to get rid of their inventory — either their own stock or at a reseller. There are a few ways to get the flooring material you want at a more affordable price.
Tips for buying discontinued flooring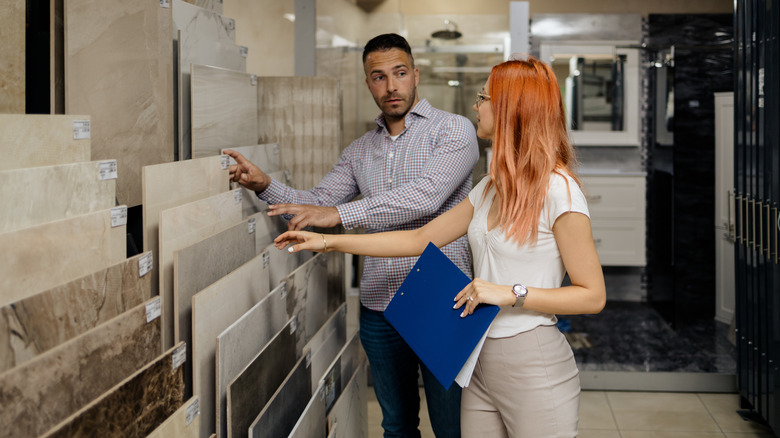 Mladenbalinovac/Getty Images
An end-of-a-run discount is put on a product that has reached its end of life and retired from the market. Taking advantage of discontinued flooring discounts can save you lots of money, as suggested by Michel Smith Boyd. If you decide to take advantage of the discount, there are a few things to keep in mind. First, buy more than you need so you don't have to worry about matching it with another material down the line. Get anywhere from 10 to 30% more material based on how large of an area you're covering. 
If you do end up needing more of the flooring in the future, reach out to the manufacturer to see if they have any similar products (or can help you match it with something else). You can also look online to see if it's being sold or resold anywhere. If you really can't find a match (and didn't stock up during the clearance sale), you might have to consider pulling the flooring from a hidden, less visible part of the house to fix damaged areas.