The Overused Decor Trend Queer Eye's Bobby Berk Blames On Joanna Gaines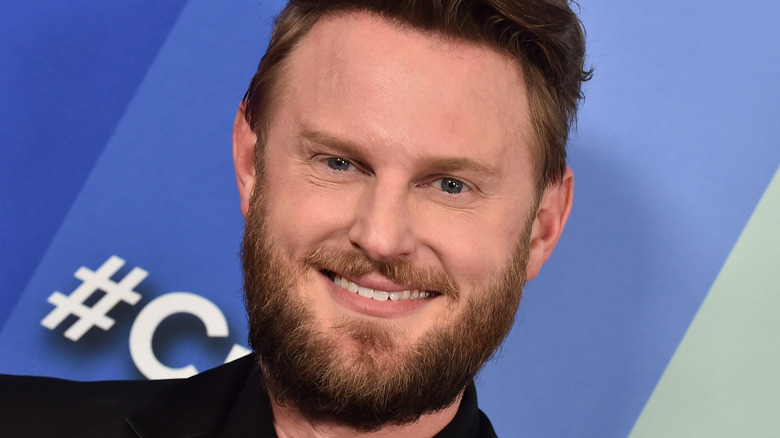 DFree/Shutterstock
Queer Eye's Bobby Berk is known for his incredible home and community space transformations, partly because he can adapt to nearly any design style he wishes to employ. But in an interview with She Knows, Berk revealed one trend he'd seen enough of. "I am kind of getting sick of farmhouse modern. I think Joanna [Gaines] has beat that one to death at this point," Berk says.
Modern farmhouse design made considerable strides in American homes thanks partly to Gaines' hit renovation show, "Fixer Upper," as its stars rely heavily on it throughout most of their renovations. Minimalist color palettes and a sort of contemporary, pared-down take on the shabby chic trend characterize the style. We're talking about lots of shiplap, rustic wooden farmhouse tables, exposed ceiling beams, and the like. However, according to Berk, there's no need to start ripping out your shiplap if you still love your home's design.
"So I'm a little over farmhouse modern but I don't think that any genres or trends or styles should go away. If there's something that still makes somebody happy, I'm all for it," Berk explains.
Is modern farmhouse out?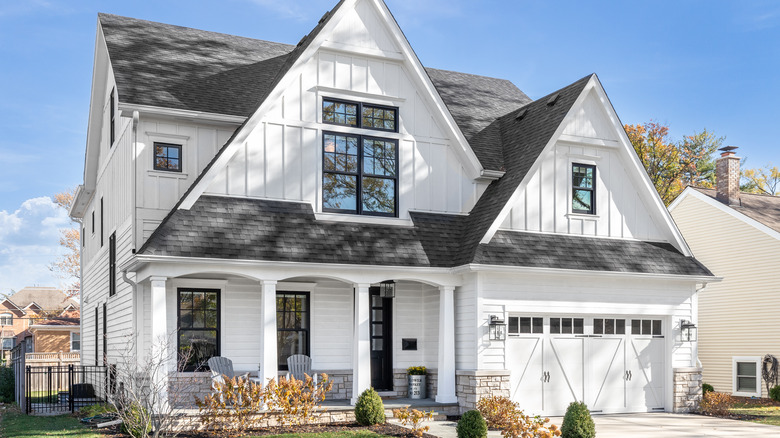 Hendrickson Photography/Shutterstock
It's rare for any singular design style to stay popular forever, but plenty of elements of the modern farmhouse trend possess significant staying power. And as Berk said, you should decorate based on what makes you happy, not necessarily what is trending. And people still love the look, with Bankrate naming the farmhouse aesthetic as the second most desired style for prospective home buyers, following closely behind Scandinavian. 
Similarly to Scandinavian design, modern farmhouse prioritizes organic materials, open spaces, and contemporary-yet-rustic décor. It can also be adapted to more specific tastes like midcentury modern, bohemian, and vintage, which is partially why it's such a beloved style for current and potential home buyers. However, if you love the look made famous by Joanna Gaines, keep in mind that the spaces she creates on "Fixer Upper" are staged. As such, you'll want to put a personalized spin on your approach to décor and design in order to prevent your home from looking sterile and trendy. 
How Berk puts a spin on farmhouse design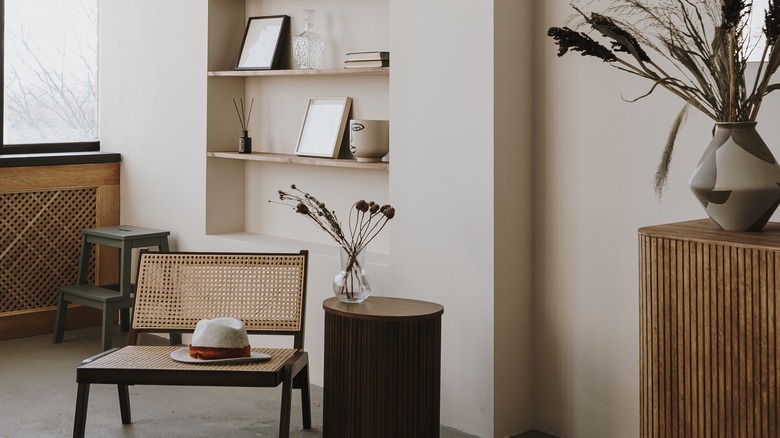 Floral Deco/Shutterstock
While Berk is waiting for the modern farmhouse look to move out of the spotlight, he still incorporates some of the style's signature elements into his designs, like the Modern Scandinavian Farmhouse he revealed on his website. Using light oak, bright whites, black iron fixtures, and cane-backed chairs, the space is airy but cozy and mixes organic materials with more modern elements. Think of it as a Nordic twist on the ubiquitous trend that's decidedly more "modern" than "farmhouse." 
Another post from Berk's website describes ideal modern farmhouse aesthetics as being "rustic yet refined." And unlike a traditional farmhouse design featured on countless renovation shows, the post recommends focusing on the more contemporary side, which involves plenty of neutral tones like white and black, and creating an environment with "a slight tinge of traditional in it without being too formal." So if you still love the modern farmhouse style but want to give it a contemporary twist, these are some great guidelines to consider.