Here's How Home Renters Can Upgrade Their Bathroom, According To Emily Henderson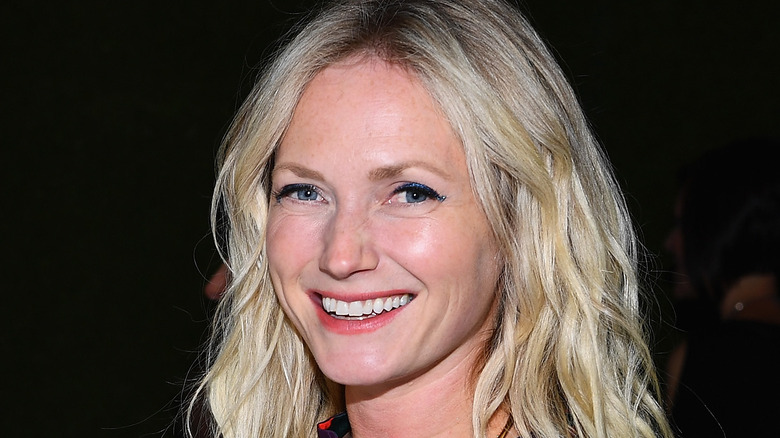 Dave Kotinsky/Getty Images
While you may have found ways to customize your rental to your unique style and tastes, one of the most challenging rooms to give a little oomph is the bathroom. Rental bathrooms can range from generic but modern to broken down and tired. But HGTV's Emily Henderson, interior designer and stylist, has advice on how to make renter-friendly improvements to your bathroom, no matter what issues you have in your water closet. 
In an interview with Apartment Therapy, Henderson advises making small cosmetic but luxe upgrades to your space. "When working with a rental bathroom, think about those small upgrades that will make your space feel like a spa — layer in candles, greenery, plush towels, and a cozy bath mat to warm up the room," she said. 
These little changes can make your bathroom feel like a more inviting place you'd actually want to spend time in. Another thing that can make bathrooms feel drab is too much clutter on the counters. Henderson recommends investing in some proper storage for all of that skincare, hair tools, and makeup, adding, "You'll also want functional and stylish storage solutions, such as baskets or simple hooks for towel storage, and matching vanity décor to dress up the space around your sink while keeping your clutter organized, like the Project 62 Modern Rose Gold Bathroom Accessories." 
Make reversible changes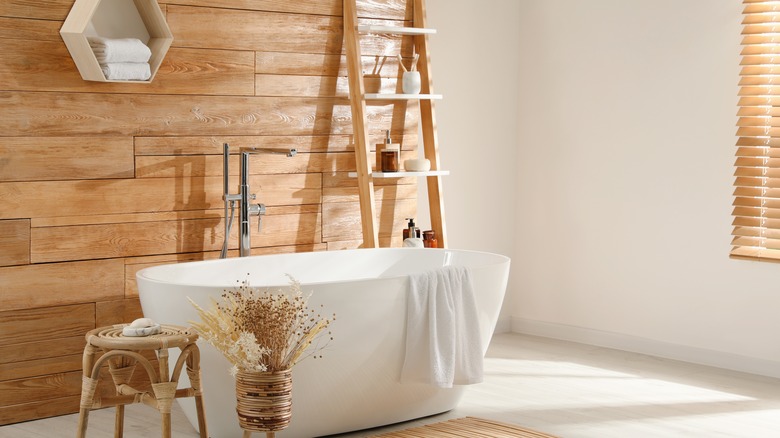 New Africa/Shutterstock
And even though you probably can't retile the bathroom or paint the vanity, there are lots of small changes you can make and just switch back when it's time to move out. Henderson focuses on little wall-fastened things, saying, "Switch out the hardware, sconces and if you hate that towel bar, replace it with a simple hook." These are perfect renter-friendly updates because they don't take a ton of equipment or skill to change — you'll typically just need a screwdriver or drill and of course a little bit of vision. While these seem like small changes, they can go a long way in carrying your design vision from the rest of your house and into your bathroom. 
If you do decide to make these changes, store the originals in a safe drawer or bin and change them back to avoid penalties or a loss in your deposit. The good news is that you can take the upgraded hardware and light fixtures to your next place, too, so it's not a lost investment.