Why American Interest In Home Buying Is At A 45-Year Low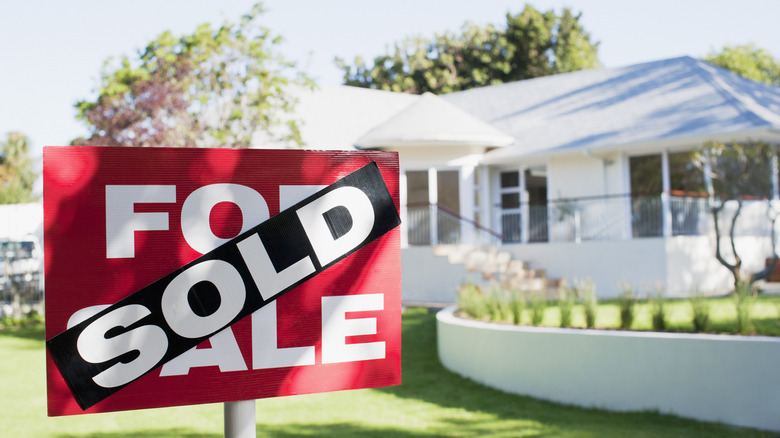 Martin Barraud/Getty Images
In a new poll by Gallup, only 21% of people surveyed agreed that it is currently a good time to buy a house, the lowest percentage the organization has recorded in its 45 years of collecting data. It's no surprise why. The housing market has seen some rocky waters over the past couple of years — mortgage rates continue to sit above 6%, despite predictions of a more substantial dip after setting a 20-year high in February (via Freddie Mac). Home prices are following the same trend, with the median sales price in the first quarter of 2023 coming in at $436,800, a slight improvement from the end of last year but an increase of over $115,000 from 2020's median rate (via Federal Reserve Bank of St. Louis).
After the new year rolled in, prospective buyers were looking forward to a more accessible market once new builds finally went up for sale and mortgage rates fell, but the impacts weren't as powerful as many expected, leaving prospective buyers wary of making new investments.
Why don't people want to buy?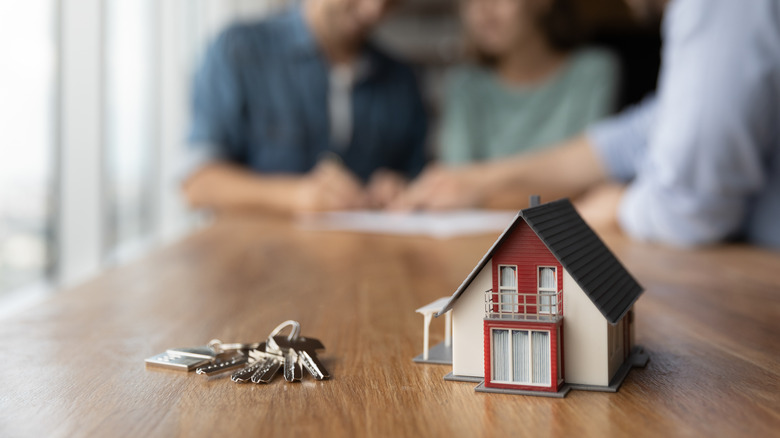 fizkes/Shutterstock
When buying a house, there are two things that people look to in terms of cost — mortgage rates and asking price. In the current market, both of these are running high, leaving many to either be priced out of buying a home that fits their lifestyle or excluded from purchasing property entirely. As a result, people that want to find their forever homes are still making the decision to rent rather than buy in hopes that the market will correct eventually and give them a lower price on a property.
Even if they do have the financial ability to purchase a home, it's clear that the market right now isn't favoring buyers. Both mortgage rates and sale prices have decreased from their peak last quarter, but they still have a long way to go before they even begin approaching the numbers from just a couple of years ago. As a result, many are holding out for change in search of a better deal — and expressing their discontent with the market while they do so.