Use Company Catalogs For A Cheap And Easy Coffee Table Book (Your Guests Will Love It)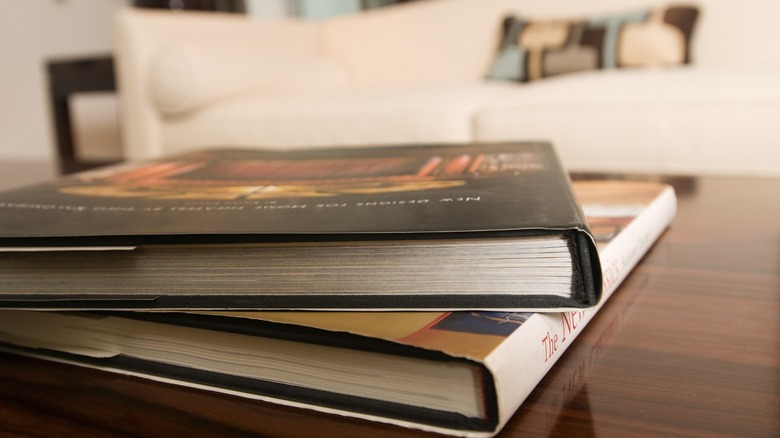 Jupiterimages/Getty
If you're like most of us, you're always interested in coffee table book suggestions. After all, having intriguing catalogs and books for visiting guests to peruse adds a touch of class and sophistication. One terrific idea is to use free or inexpensive home design company catalogs, chocked full of ideas and photographs. You can pick out specific design styles or types of remodels that helped to inspire your own personal choices, or a variety that includes more daring or eclectic ideas.
Of course, the best part of using these kinds of catalogs is that many of them are free! Practically everyone enjoys them, and they can come in handy when you're brainstorming for your next renovation. Be sure to keep them up to date so you can see all the latest trends. Of course, that won't be difficult since they won't cost you anything to update when a new one comes out. Use company catalogs for a cheap and easy coffee table book solution.
All kinds of free catalogs to choose from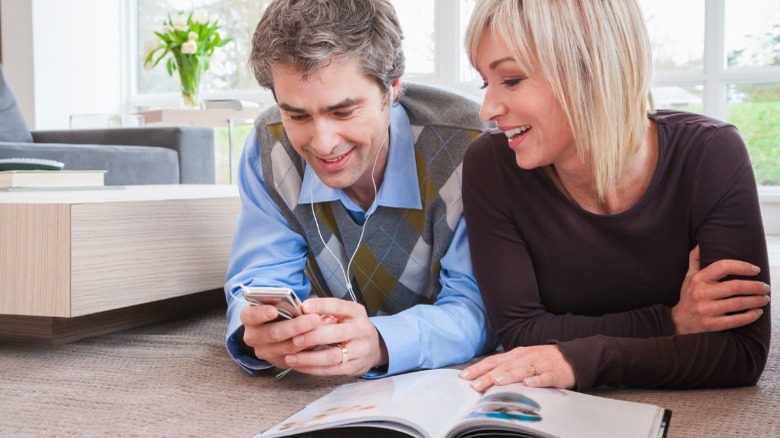 Fangxianuo/Getty
If you're already as excited about this idea as we are, we've got some ideas to get you started. There are many excellent choices that are free to have mailed right to your doorstep. For example, Restoration Hardware has a plethora of categories that you can choose from — or you can subscribe to all of them if it's too hard to pick just one. From contemporary and modern to interiors and outdoor, beach house and ski house, this catalog features high-end furniture and home decor and will showcase impeccable taste.
Pottery Barn has several to choose from that are free as well, including basic home decor, bed and bath, outside spaces, kids, and teens. If you love nature-inspired art and decor, try the Sundance catalog. If your passion is intriguing lighting, Lamps Plus has everything imaginable to illuminate your spaces. If you enjoy luxurious and breathtaking home decor items, Frontgate will exceed your expectations. All of these and many more will arrive in your mailbox within a few weeks — and absolutely free.
Design and publish your own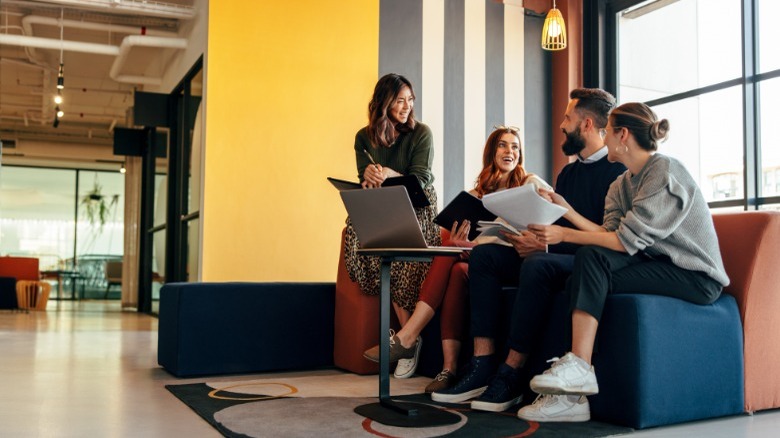 Jacob Lund/Shutterstock
If you're a budding entrepreneur with a small business, why not design and publish your own coffee table book outlining your business? This is also something you can offer to clients and potential business connections. WriteStuff is a company that specializes in self-publishing coffee table books like this. Your guests will love it, and it will give you a sense of authority.
You can include your business history and your mission statement, what the goal is of your business, and even include photos. They can help you design it if you like, and it's a terrific way to show your dedication and professionalism. Plus, what better way to promote what you're doing and impress your guests than having that as a coffee table book? Company catalogs can certainly extend to your own. All in all, it should get your ideas flowing on how to use company catalogs for a cheap and easy coffee table book.