Tamara Day's Savvy Tips For Your Next Home Renovation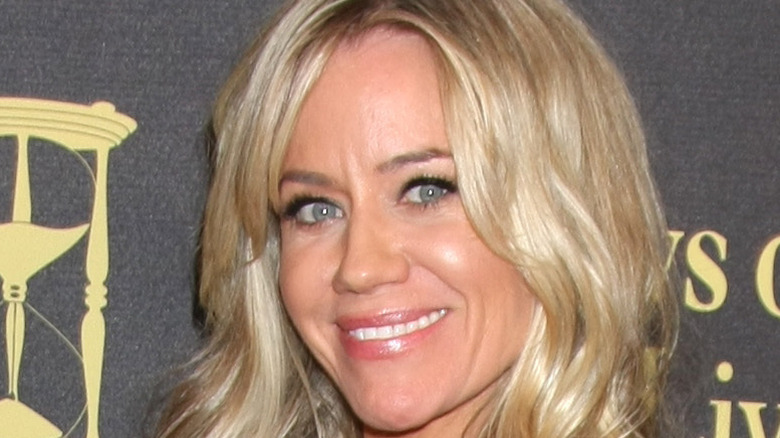 Kathy Hutchins/Shutterstock
Tamara Day is the designer and host of "Bargain Mansions" seen on the Magnolia network, according to her official website. On her show — located in Kansas City — she works with her team and uses her skills to remodel homes at bargain prices, to then flip and sell. She works by giving the home an update while also maintaining the historic importance of the home. Think Reality says she has at least 30 homes she has remodeled while hosting this show. Currently, the show has four seasons, and fans are anxiously awaiting a fifth, according to TV Guide.
Due to Day's expertise, it may be a good idea to listen to some of her tips if you're planning to flip a home but don't know where to start. Think Reality interviewed her to garner some of the best tips that could be helpful to successfully complete the renovation of your flip home. Day's advice will hopefully assist you in not only saving money but maximizing profits as well.
Stay on budget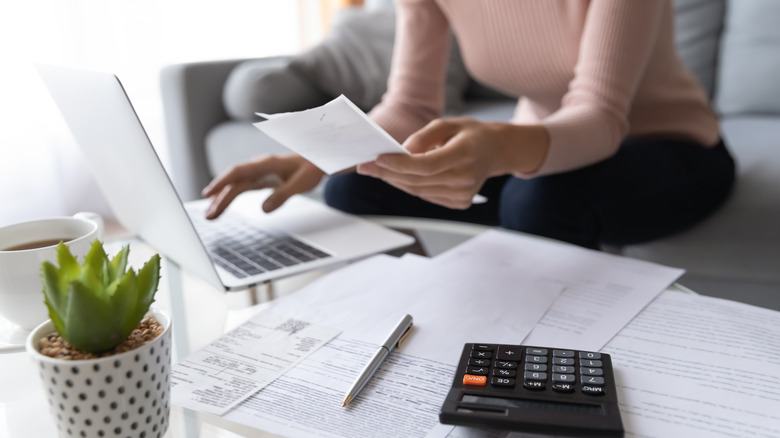 fizkes/Shutterstock
On Think Reality, Day explains that she has witnessed people do away with a renovation project after not building a strategic budget because they've lost direction or funds. Without a budget plan, it's possible for costs to add up way more than you were planning to spend. Day advises doing the proper research on the home you're about to flip before diving in blind. One way is to have an inspector look over a home you're interested in to find any potentially major problems that could be devastatingly costly.
Although you may have to spend a bit of money, it could prevent you from paying way above the budget you had previously planned. Day believes the investor and licensed contractor should walk through the home together, going over everything, to create a budget based on how much the repairs will cost. It's also important to walk through the home yourself to ensure the design details you desire will actually work in the home you're hoping to flip.
Set the proper home value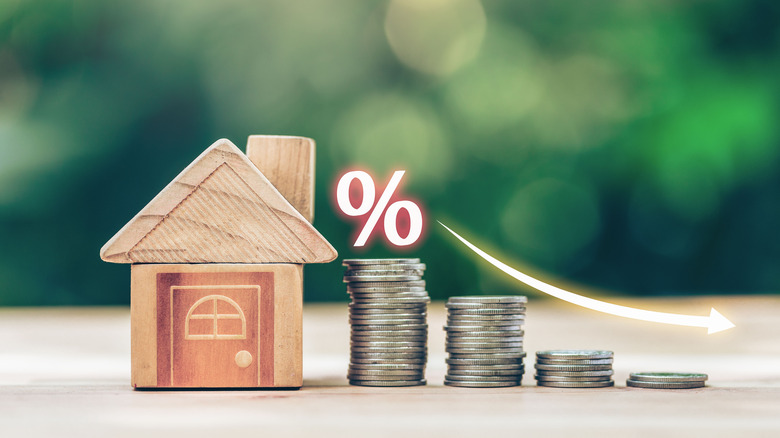 Puttachat Kumkrong/Shutterstock
After a long renovation to flip a home, you'll want to make the best profit possible, according to Think Reality. In order to do this, it'd be wise to look at other homes that have a similar size, setup, and location. Once you find homes similar to yours, look at the prices of similar houses listed or sold in the last six months. Day says sellers can also track past listed prices from over a year or two to find the best selling price, as it only takes a few homes in a neighborhood to change the common listing price for everyone.
A quick and easy way to do this is by using an automated valuation model, according to HomeLight. This program allows you to harness the data of the home you're wanting to sell and compare it to other homes in your area to calculate your home value. Although it's easy to use, it's recommended to work with a real estate agent so they can input any extra factors of your home that the program may not include to get the best selling price.