Home Buyers Benefit As Investors Run From Current Housing Market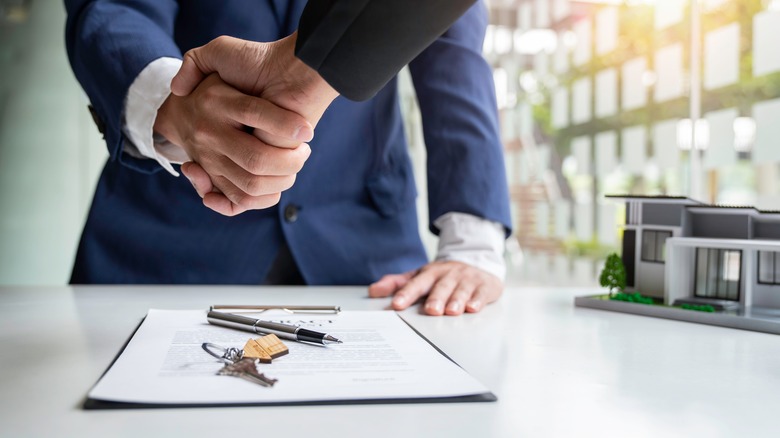 CrizzyStudio/Shutterstock
In a tumultuous housing market, homebuyers will be relieved to hear that large investors are taking a step back from the market, creating more opportunity and flexibility for families looking for their forever home. Potential homeowners have been competing with investors for properties, often beaten by an investor's ability to make swift all-cash offers. "We have seen that investor activity has started to come down, which means that the typical homebuyer would be competing with fewer investors," said Hannah Jones, an economic data analyst with Realtor.com. "We heard this over and over during the [Covid-19] pandemic. A family is looking to buy a home, but they got outbid by investors."
Investors looking to purchase and rent out homes accounted for 8.2% of market sales in December of 2022, which was lower than February 2022, where they made up 8.9%. As a family approaches the possibility of buying a home, they often have personal needs to consider and the process of getting a mortgage. At the same time, investors are able to make impersonal offers with greater financial resources at a quicker pace. But, as prices continued to rise, large investors began to recoil and make room for families and smaller investors. "Once prices got so high, the return on investment became a little dicier for investors," Jones said. "They're no longer as incentivized to be competing as much as they were. And as rents cooled, the value proposition weakened."
Big investors making room for traditional buyers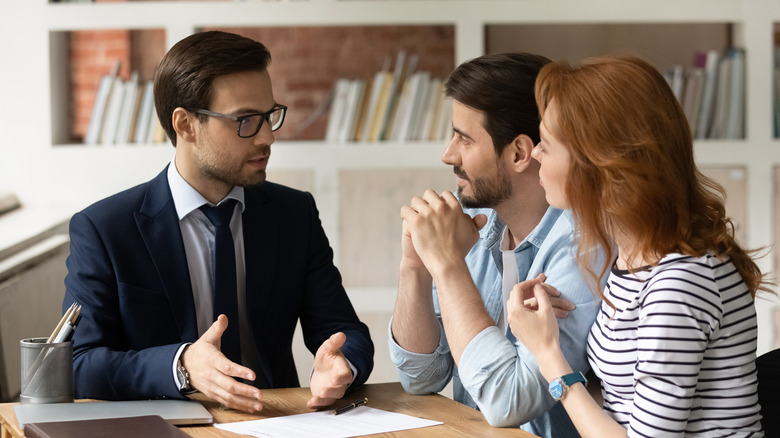 fizkes/Shutterstock
In 2022, Realtor.com reports that the housing market saw of fall in traditional buyers by 16.6% while investors increased by 6.4%. However, now that both buying and renting rates have reached record highs, investors are getting cold feet and retreating. This is a significant change in the market, considering that in November of 2021, investor cash deals hit their highest numbers in the last seven years at 73.9%. By December 2022, large investors' sales plummeted by 13.3%, as smaller investors rose by 17.7%.
Additionally, investors buying had been vastly outperforming those selling, resulting in 13,000 more homes purchased by investors than sold by June 2022. Due to the high rental rates, many investors decided to keep cashing in on rent prices rather than sell their properties, resulting in high buyer demand in a niche market. But now that rent pricing has stabilized, investors are seeking to sell again. In December 2022, buyers were ahead by only 2,800 homes bought versus sold — just ⅕ of what it had been six months prior. Some places hit the hardest by the rapid growth of investment buyers were Southern metropolitan areas like Memphis, TN, with the Midwest following close behind. Buyers in these regions especially can look forward to a more accessible housing market in the face of large investors declining.