The Outdated Window Feature The Property Brothers Always Avoid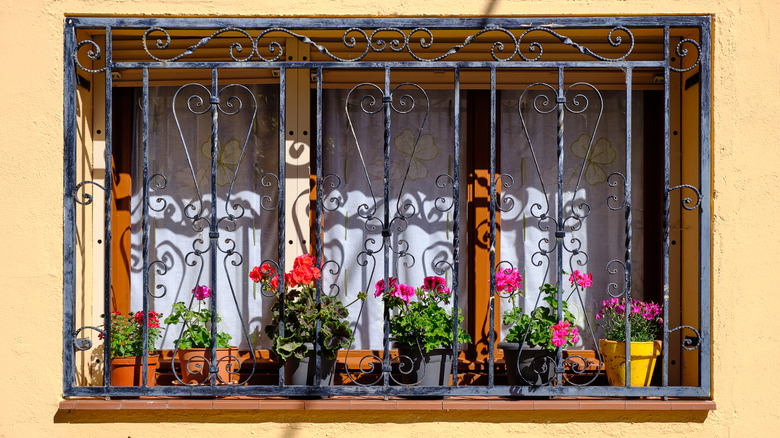 Jean-francois/Getty Images
Window bars, also known as burglar bars, have been a common feature. The metal bars are attached on the outside with the main purpose of preventing break-ins, typically on the ground floors of a home, and come in various styles to make them look more attractive. However, this window feature is no longer as necessary as it used to be and is seen as old-fashioned by the Property Brothers, Drew and Jonathan Scott, per Realtor.com.
In their show "Property Brothers: Forever Home," they remodel an '80s home in El Segundo, California, and fix a lot of its outdated features, from the full mirrored walls to the window bars. "We're getting rid of the bars on the back slider and the window. We want to make sure that we can open that space up," says Jonathan. With plans to install a large slider and join it to the window opening, he aims for a fully open window area that isn't restricted in any way.
Alternatives to window bars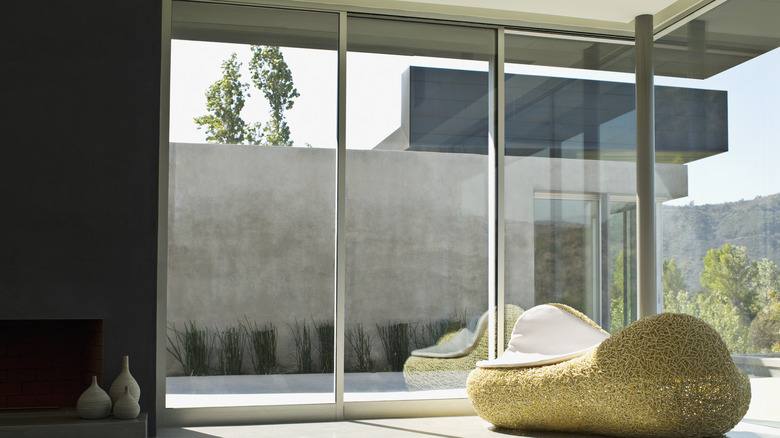 Chris Ryan/Getty Images
The bars the Property Brothers took out were decorative, which means they are both for functionality and aesthetics. They matched the roofing and had some designs on them. However, burglar bars no longer fit in homes today, as homes are now designed to have an open flow, and there are better ways to secure the home. These bars even pose safety risks by preventing any exit or entry in the case of an emergency, and they bring down a home's value because they communicate that the area is unsafe.
There are some alternatives to window bars that are modern and more effective. Home security systems allow you to digitally monitor your home from wherever you are and can notify you and the police in any case of tampering with your windows. You can also opt for security mesh screens, security window film, automatic locks on your windows, or products like Riot Glass, which is a window glass made from layers of bullet- and shatter-resistant materials.