How Hiring A Paint Colorist Can Actually Save You Money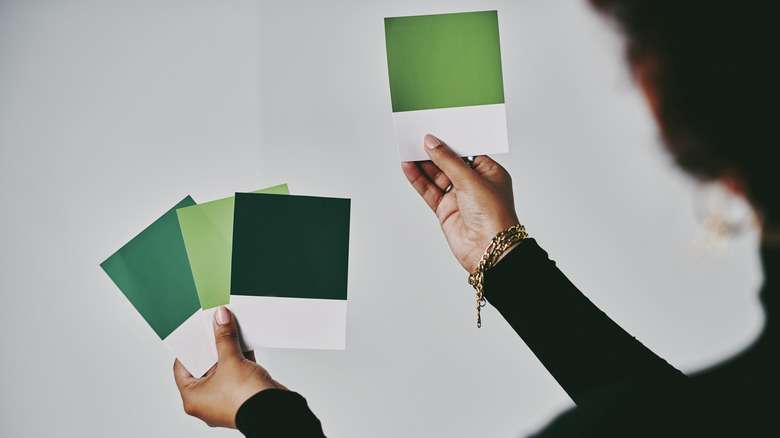 Delmaine Donson/Getty Images
If you're a sadist who loves spending hours at the hardware store sorting through paint chips, getting paper cuts, waiting an eternity for each tiny expensive paint can sample to be mixed and sealed, and then going home to experiment with each color under different lighting, then skip this read, it isn't for you. If you dread those experiences and find it difficult to find the right shade for each room, trim, and accent wall, then you might be ready to hire a colorist. 
Colorists, also known as color specialists and consultants, factor in more than just what colors you're drawn to. They will consider design trends, your personal style taste and preferences, what furniture you already have, color theory and moods, and more in order to help you get the right shades and schemes for each space. This expertise and specialization can be a major help when it comes to any home design project, and when you consider all of the wasted money, time, and paint you're avoiding, a colorist might actually end up saving you cash in the end. 
Finding a home paint colorist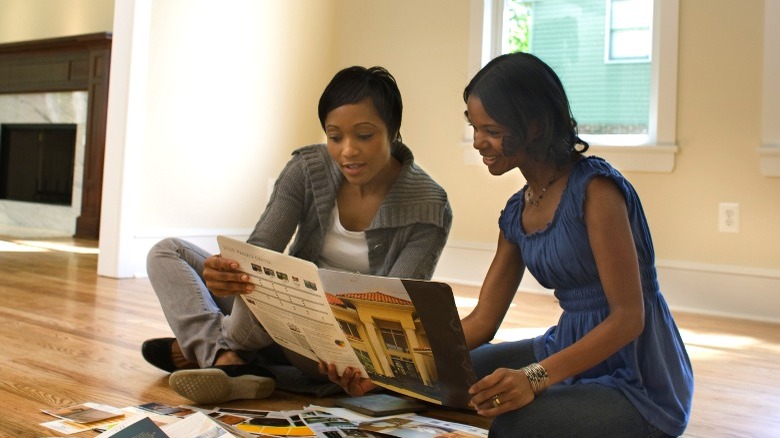 David Sacks/Getty Images
When you begin your look for a colorist, you might be inundated with ads for full-blown interior design consultations. And unless you're a Rockefeller, that probably isn't an option, as interior designers tend to have a more extensive skillset and their cost reflects it. Colorists are specialists and totally devoted to color theory, and are not focused on determining the general aesthetic of your home; keep this in mind during your hunt. 
Just like any time you're hiring a tradesperson and/or expert, it can take some time to find the right fit for you. There are a few ways you can find a colorist or color consultant. Home paint manufacturer Farrow & Ball actually offers both virtual and in-home services. While this does mean they'll suggest their own label of paint lines, you can try your luck with color-matching apps. There are many other agencies that offer similar services, both virtual and in-person — begin your search with the term "paint color consultant," and be wary of accidentally wandering into the world of makeup and clothing colorists. 
The cost of a color consultant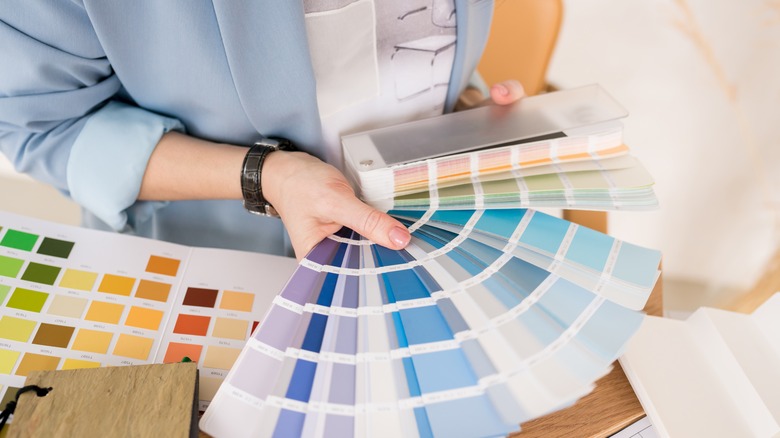 Tatiana Gordievskaia/Shutterstock
Colorists are typically very well-trained and educated, with backgrounds in the fine arts, fashion, or interior design, so expect to pay them fairly for their experience and expertise. Luma Creative quotes the average price to be about $500 for a standard residential project and as much as $1,500 for commercial designs — some will opt for hourly or flat fees, so if you have a larger, multi-room project, you may want to look for someone who offers a flat fee. This might seem exorbitant, but paint samples, time spent, and just choosing the wrong shade, can all shake out to saving money with a colorist. 
And when you compare these costs to that of an interior designer, the colorist consultant fee seems much more reasonable. Forbes says that on average, an interior designer costs $100 to $200 per hour, for a total of $5,200. So if you've got your general style and vibe determined, then a colorist is perfect for helping you iron out the best paint colors for each room of your home.