HGTV Gives Fixer To Fabulous Two New Leases On Life (And One Is International)
If you're a fan of HGTV's hit series "Fixer to Fabulous," you'll be happy to know that Jenny Marrs, co-host of the show, has shared some exciting news. "We can finally spill the beans on what we've been up to for the past four months," Marrs wrote on Instagram. "We have been busy filming season five of Fixer to Fabulous!"  That's right; the show has been officially renewed for its fifth season on HGTV, and we can't wait to see what it has in store — but wait, there's more!  In addition to filming a new season in the States, "Fixer to Fabulous" will also be traveling overseas to film an international spin-off, "Fixer to Fabulous: Italiano," per Warner Bros. Discovery. 
If you haven't already guessed from the title, the starring design duo Jenny and Dave Marrs will soon be headed to Italy for a totally new and elaborate renovation project, but this international adventure is set to be one of their most difficult home transformations yet. Here's what you need to know about the upcoming release of "Fixer to Fabulous" season five and "Fixer to Fabulous: Italiano." 
An illuminating fifth season is on its way
According to Warner Bros. Discovery, season five of "Fixer to Fabulous" is set to premiere in 2024 and will feature 16 action-packed episodes set in Bentonville, Arkansas. Perhaps it should come as no surprise that "Fixer to Fabulous" has earned another season on HGTV. After all, more than 28.3 million viewers were glued to their screens during season four. Also, demand for fixer-upper homes jumped 13.4% from 2020 to 2021 (via The Street), a sign that people are searching for affordable living options that they can renovate — just like the Marrses. 
Whether you're looking for remodel inspiration or just enjoying the ride, it's hard to resist watching Dave and Jenny Marrs' incredible home transformations. But what makes the show exciting are the Marrs' entertaining and genuine personalities. The Marrses don't take anything for granted and frequently praise their film crew and viewers. "We couldn't have ever seen this wild ride on the horizon but, gracious, are we thankful for it," Jenny wrote on Instagram. "The fact that you all choose to watch the journey from your living rooms with your families is just something we'll never fully wrap our heads around. We are truly, truly grateful!"
Taking the magic overseas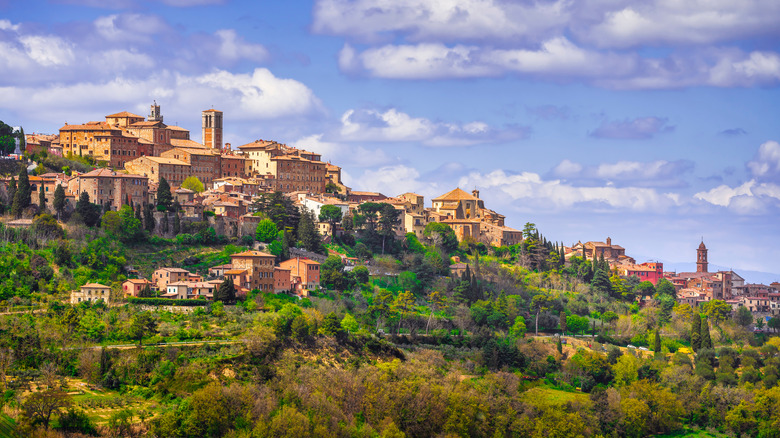 StevanZZ/Shutterstock
While the announcement about "Fixer to Fabulous" season five has rung far and wide, there is still some mystery surrounding their international journey. Jenny and Dave Marrs haven't officially said anything on their social media pages yet, but have strongly hinted that the news is on its way. "What about Italy?" one commenter wrote under Jenny Marrs' Instagram post. She replied with a winking emoji, writing, "We can share about that soon too!"
We're waiting on the edge of our seats for more information, but one thing we do know about "Fixer to Fabulous: Italiano" is that it will be a journey unlike any they've documented so far. In this new four-episode spin-off, the Marrses will travel to Italy to bring a centuries-old Italian villa back to life. "We can't wait to showcase the Marrs as their fans have never seen them before, completely out of their element for a remarkable renovation set in the stunning Tuscan countryside," Loren Ruch, head of content at HGTV, said, per Warner Bros. Discovery. Alongside season five of "Fixer to Fabulous," the international spin-off is expected to premiere in 2024.