What You Should Know Before Buying Home Goods On Temu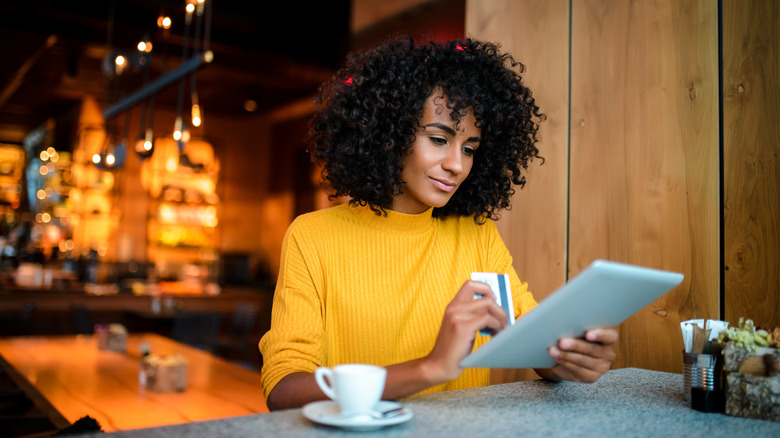 Mstudioimages/Getty Images
A new shopping platform for decor, furniture, art, and much more is taking the world of e-commerce by storm and showing no signs of slowing down. If you've ever browsed the web for the trendiest home decor ideas, chances are you've stumbled across Temu, an app that lets you "shop like a millionaire." Recognizable by its orange logo and ultra-low prices, Temu is now one of the most downloaded apps in the United States. Despite its recent launch in 2022, the company is pulling in shoppers by the thousands. Temu boasts a variety of items that are listed at unbelievably low prices, mostly with free shipping. The discounts are so outrageous that shoppers and experts alike have begun to wonder just how it's possible.
Temu is a U.S.-based marketplace that ships directly from factories, mainly in China, straight to consumers. Just one explanation for the low prices is the analysis of customer activity and buying trends. The cost of each item is based on sales, which means that the most popular products go down in price as more people buy them. In addition, overproduction and overstocking are nearly nonexistent, keeping prices low. However, when it sounds too good to be true, it's typically too good to be true. There are other reasons that explain why Temu is able to keep its prices down, and they only get more shocking the further you dig.
Although the site may seem like an opportunity to splurge without breaking the bank, there are ethical and environmental concerns that you should know about before buying home goods from Temu. Just a cursory look into the company raises a slew of questions. From tax loopholes and stolen designs to unbranded items and fast furniture, the company is thriving on quantity over quality.
There are concerns about spyware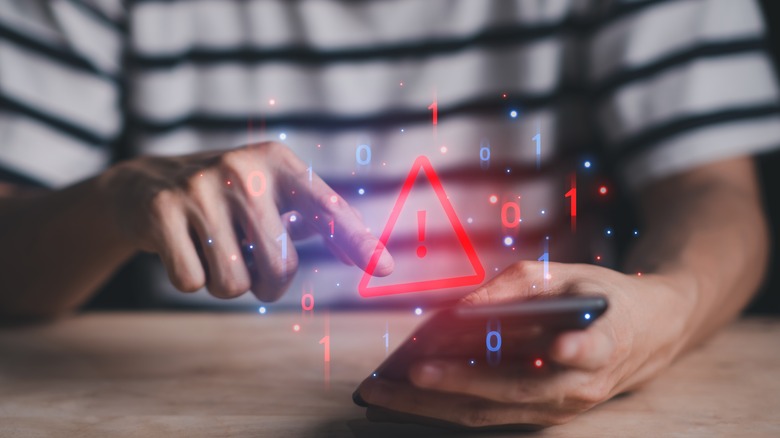 Pungu x/Shutterstock
Temu may be a relatively young company, but the owners are not new to the e-commerce scene. The marketplace is actually owned by PPD Holdings, a once China-based and now Ireland-based company that has a reputation stemming from another e-commerce app called Pinduoduo. This impressively popular endeavor is a social shopping app that is meant to combine the ease of online shopping with the fun of browsing in real life. Pinduoduo functions by understanding and evaluating shopping habits, also claiming that the more users there are, the better the experience.
This all sounds harmless at first glance. However, the company came into serious hot water beginning in 2020, which came to a head in 2023 when Google suspended the app. Researchers discovered that Pinduoduo Inc. was fraught with issues such as leaking private information and users not being able to uninstall the app. It was also discovered that malicious software in the application was taking advantage of multiple security flaws in Android-based phones to track information and gain access to nearly every file on certain devices. Pinduoduo Inc. later released an updated version of the app claiming to have fixed the security flaw and removed several engineers and managers who were part of the development. However, many members of the team were not let go but merely relocated to different departments at another company, Temu.
Other concerns have been raised about Temu because it seems to garner a large portion of profits from online marketing and transaction services rather than actual merchandise. In addition, Temu tries to upsell you at checkout based on your shopping habits, a sign of its sophisticated tracking abilities. Temu's connection to Pinduoduo Inc. has some users worried about the new app and exactly what information it has access to.
The products are usually unbranded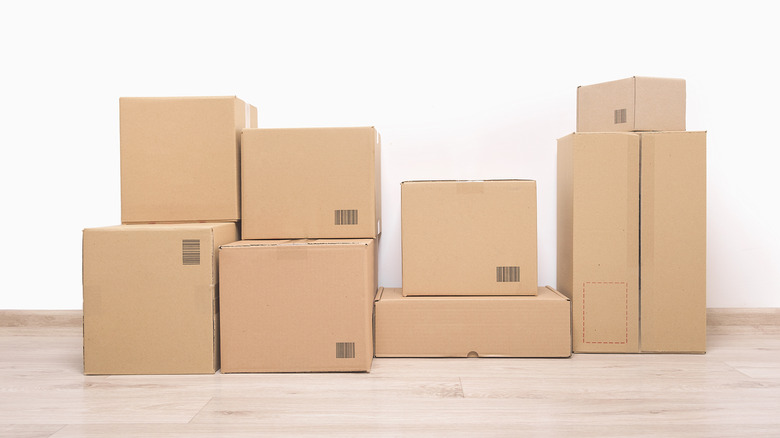 Den Rozhnovsky/Shutterstock
It's no surprise that your Temu order might show up looking a little different than what was advertised online. This has become a common theme on low-cost e-commerce sites, even inspiring bloggers and influencers to create content such as "what I ordered versus what I got" and similar posts. Most of these situations can be traced back to the fact that platforms such as Temu are connecting buyers with third-party sellers who blatantly offer unbranded items, which are usually copies that aren't being sold under a store or brand. Big brands often have a reputation regarding quality, which is nonexistent when it comes to unbranded items. Instead, the products are generically linked to a merchant rather than a manufacturer, which makes finding the company that made an item extremely difficult.
In fact, most items on Temu are being sold by nearly anonymous sellers. Temu clearly advertises that the site will connect shoppers with over 11 million merchants, but they are not actively part of listing items. Selling such a wide variety of unbranded items that are not held to any standard starts to break down the expectation of buying quality pieces.
The anonymous nature of the sellers makes it difficult to track down where the products are being sourced from and their individual policies on quality and origin. The seller profiles typically don't have a website and are difficult to find online. There's usually little information about where the products come from, how they are made, or even where they ship from.
Temu's items are cheap due to tax loopholes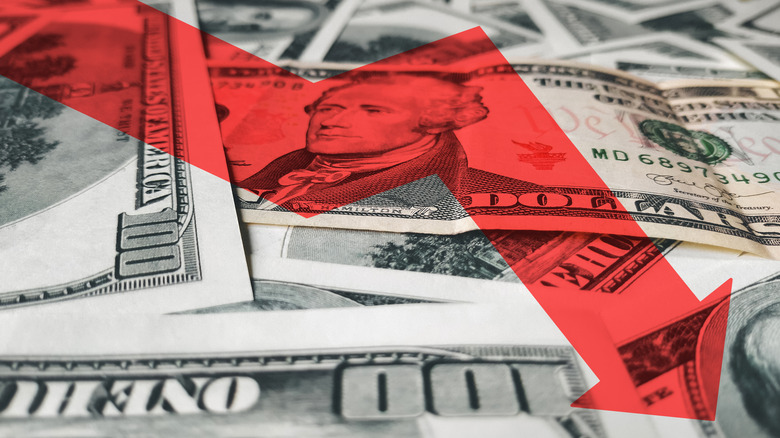 Shchus/Shutterstock
Another contributing factor that affects the prices on Temu is the brand's shipping method. The de minimis method is used by Temu and several other fast-fashion, low-priced brands that frequently ship to the U.S. This particular shipping option allows companies overseas to import massive amounts of goods into the U.S. without paying duties, taxes, and other fees if the package is valued at less than $800.
Despite Temu's headquarters being in Boston, Massachusetts, its parent company was based in Shanghai, China until recently, and a large amount of products are being shipped from Chinese manufacturers. Imports from China that don't use the de minimis method are often subject to strict policies and regulations because of concerns about forced labor and taxing items correctly. However, the factories overseas are using the de minimis rule to avoid taxes and regulations, which helps keep prices low.
This flaw in e-commerce regulations is not new. In fact, de minimis has been around for decades, ever since the 1930s. However, the limit was raised from a lower rate of $200 to a surprisingly higher limit of $800 in 2016. In January 2023, Temu sold over $192 million worth of products, and 40% of the users downloading the app were in the U.S., which means a huge portion of the company's sales are avoiding taxes and import tariffs. Those numbers are only growing and will quickly start to add up, especially compared to other companies that ship internationally but don't use the de minimis loophole.
There's no way to know its products aren't made with forced labor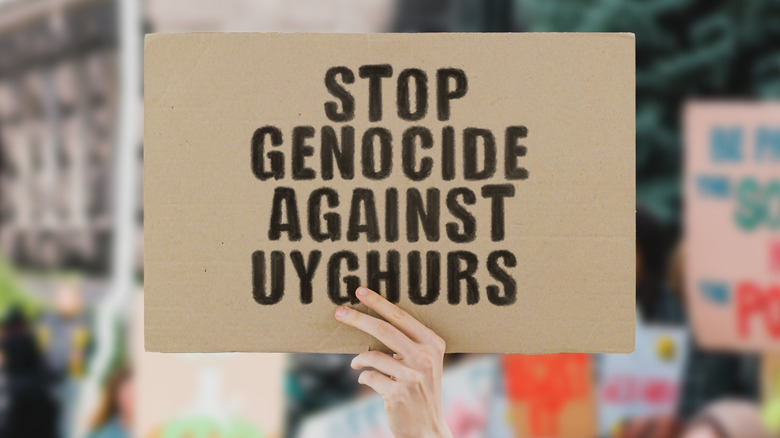 AndriiKoval/Shutterstock
More importantly than taxes, the items shipped using the de minimis method are not subject to other regulations. Searches and inspections of products crossing into the U.S. help to reduce counterfeits, stolen products, and more from flowing through the mail. They also help trace and prevent forced labor items from easily crossing borders. Without these restrictions to slow them down, products from unreliable sources are easily overlooked and sold without issues from the U.S. government, all due to this duty-free shipping method.
Forced labor is a growing issue in Xinjiang and other areas in China. Mainly groups of Uyghurs are detained at camps and forced to work in harsh conditions. They are often cut off from family members and required to live in cells. Work in forced labor camps is frequently related to textiles, which are prevalent in the manufacturing of furniture and other home goods commonly sold online for less than in stores. Recent efforts have been made to prevent forced labor items from entering the U.S. with the Uyghur Forced Labor Prevention Act. This act prohibits importing goods that are the result of forced labor and specifically focuses on regions in China that are known to use these methods of manufacturing. However, the efforts seem to carry less weight knowing that some brands are taking advantage of the de minimis method and are therefore unregulated. Although Temu doesn't explicitly sell items produced in Xinjiang, it also does not prohibit the use of products from the region either. The site also doesn't have a system in place that could help buyers verify where merchants are sourcing their products.
Some of the art designs have been stolen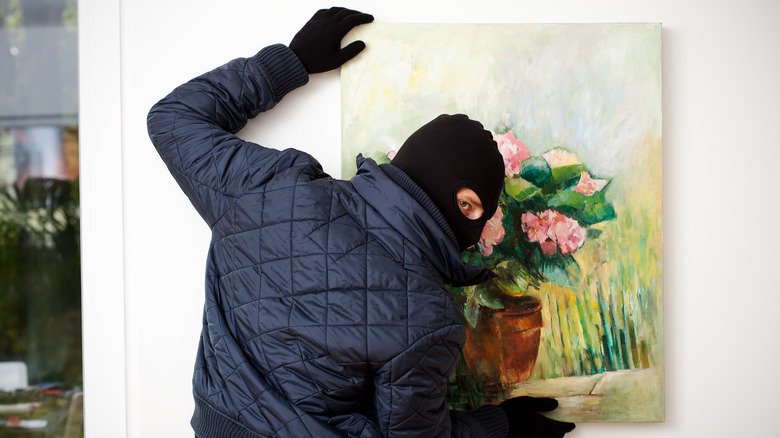 Ground Picture/Shutterstock
Another downside to ordering home goods and more from Temu is the dilemma with stolen art. Several artists and creators across the web have come forward to express their anger about the company's merchants stealing their artwork, designs, and even their content. If you're buying items such as artwork, posters, decorative blankets/pillows, furniture, and glassware, keep in mind that the original creator might not be getting the credit they deserve. This has become a large problem with e-commerce over the years and does not strictly apply to Temu. However, it doesn't minimize the weight of this crime. Most of the original work that's being stolen is coming from small creators who are trying to support a growing business. The artists miss out on sales and have to compete with impossibly low prices.
For example, an artist online named J Drew Fabrication & Design builds and sells made-to-order Tree of Life shelves, among other designs. Without permission, a merchant on Temu used J Drews' exact product photos to sell replicas that are not built with the same materials or the same quality. The original creator detailed on social media his attempts to get the image removed from Temu. He was able to get the picture removed temporarily, but it has since been reposted several times. 
Temu protects itself by sharing its intellectual property policy, which states that the company doesn't support listing or selling items that violate trademarks, patents, or copyrights. However, the company begins the policy by stating that it is not actively involved in the listing process. Instead, this is left entirely up to the merchants. Temu's marketplace of merchants provides a lot of products for customers to shop, but the lack of accountability is another issue to consider.
Temu contributes to fast furniture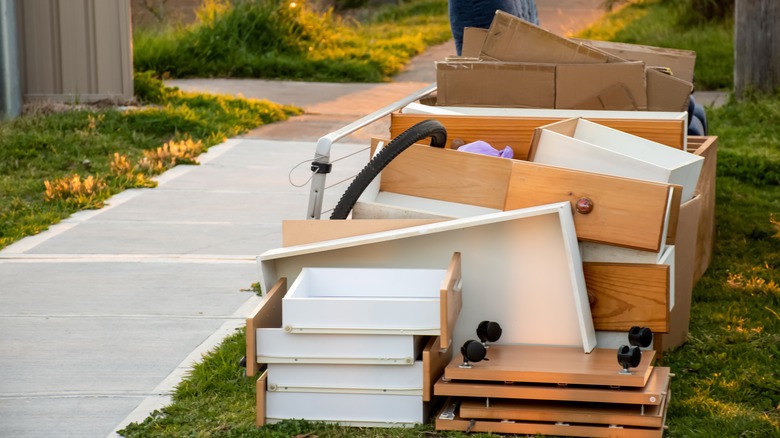 Daria Nipot/Shutterstock
You've likely heard of fast fashion, a growing trend that encourages shoppers to buy clothes in excess because of their low prices. The items are poorly made and therefore end up in a landfill shortly after they are purchased. Clothes and other products are replaced quickly with new items because shoppers can restock without spending too much. With companies such as Temu, a similar problem has been making headlines, and it's fast furniture. This trend of overbuying has companies producing at higher rates for less money, and the products don't last. This is terrible for the environment and has negative ethical implications as well.
Americans are contributing over 12 million tons of furniture to landfills each year. If even half of that furniture is made of plastic, that's millions of tons of non-biodegradable materials polluting the environment. In today's world of social media and modern technology, design trends come and go quickly. It can feel overwhelming and next to impossible to keep up. Brands and manufacturers are taking advantage of this concept with fast furniture and encouraging shoppers to mass buy. Shopping hauls have now become a social media trend that's growing. In fact, Temu hauls have become a lucrative part of its marketing tactic.
Temu brandishes an endless variety of plastic shelves, shoe racks, storage containers, and other items that are used to organize and style everything from your desk and cabinets to living rooms and offices. The items are priced far lower than at other stores, leading consumers to believe they are worth the buy even if they last only a short while, especially if they can easily be replaced. This is another reason to reconsider before pressing the purchase button.
Temu has a purchase protection plan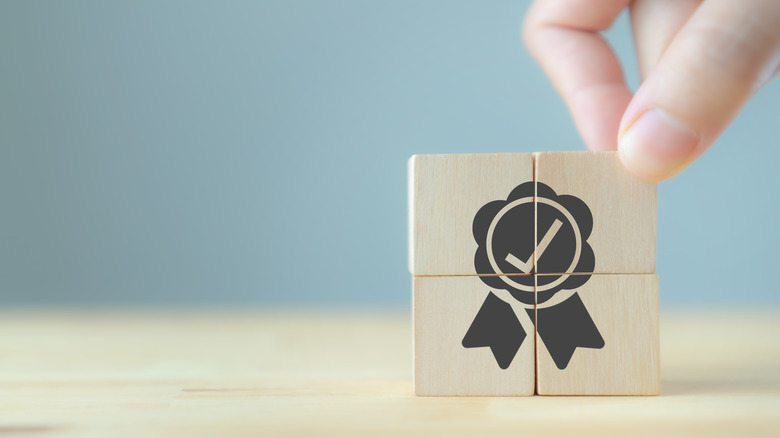 3rdtimeluckystudio/Shutterstock
Temu has undoubtedly put time and effort into appearing trustworthy and reliable for shoppers buying big and small items. For anyone with lingering doubts about quality and counterfeits, the company even boasts an encompassing purchase protection plan to ease concerns. In addition, the about page features buzzwords such as socially responsible, diverse, honest, ethical, and empowering to reassure shoppers. However, it also makes buyers wonder if the company isn't anticipating an onslaught of returns and refunds, all wrapped up in orange plastic.
Temu advertises that buyers are eligible for a full refund if the item that arrives doesn't match the description, if the item is delivered later, or if it never arrives at all. The app also accommodates a whopping 90-day guarantee, which is substantial when compared to the typical 30-day return policy offered by Amazon. This ensures customers are happy with their purchase and will return to the app, which is the company's primary concern.
The purchase protection plan is just what it sounds like, it's an armor against the low-quality, poorly-described pieces that you are inevitably going to receive. The protection plan gives shoppers the peace of mind they need to buy items at suspiciously low prices. However, the success of the brand relies on customers returning to the app rather than providing quality items. Temu can afford to refund items and forget about returns because of the obscenely low prices in the first place. 
Temu is not accredited by the Better Business Bureau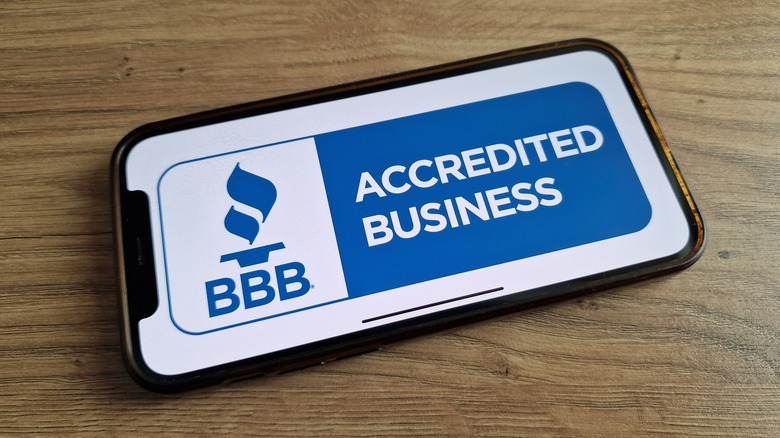 Piotr Swat/Shutterstock
For years, shoppers and customers have relied on the Better Business Bureau (BBB) to honestly review companies and businesses to prevent scams, protect buyers, and provide important information about customer experiences. As evidenced by the customer reviews on the BBB website, Temu is poorly rated. In addition, Temu is not accredited by the BBB, which means it does not back the company.
Non-accredited companies do not meet the requirements that the BBB sets to be considered a responsible, reliable business. For example, to be accredited, brands need to provide sound customer service and also prove that they have ethical business practices. Temu's customer service, return policy, and quality of items do not meet these standards. The over 600 complaints that have been filed in the past year express a variety of problems. Temu reportedly takes hours and sometimes days to respond to issues. Refunds are frequently delayed, and returned packages are not always accounted for. In addition, several complaints were made about the company's aggressive online marketing tactics. Customers report receiving an overwhelming amount of emails and messages from Temu, even after deleting their accounts and unsubscribing from marketing lists. Other complaints cite the referral program, which promises cash rewards and earnings for promoting the app. Multiple customers explained that they complied with the requirements of the program but were never paid. On top of this issue, customer service was next to impossible to reach in order to resolve the problem.
The reviews are a helpful tool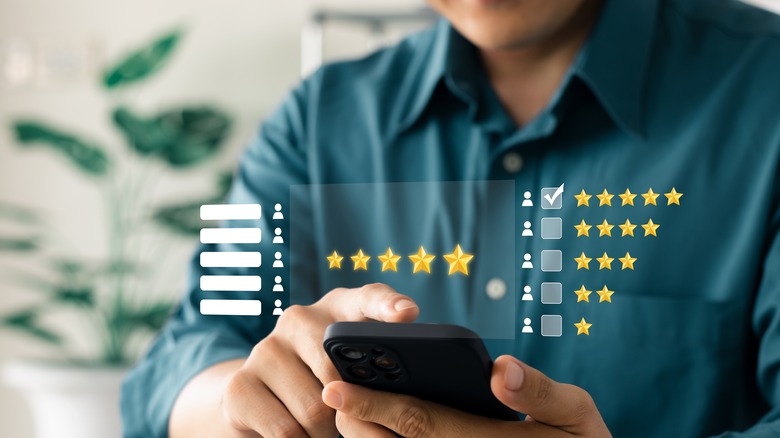 Thapana_Studio/Shutterstock
If you're planning to make a purchase from Temu, be sure to check the reviews first to learn more about the quality. This can be a big concern if you're shopping for home goods such as shelves, organization racks, decor, and glassware that are going to be in high-traffic areas or used frequently around your home. Because the items are priced so low, it's difficult to know if each piece was built to last. This is why the reviews will come in handy, especially for home goods.
Most items that appear in your search have been sold multiple times, which means there are bound to be reviews. These can be a great resource because previous buyers tend to post real photos of the item that arrives. In addition, they often call out inconsistencies in the sellers' descriptions. This can go a long way when determining if the product is right for you and, more importantly, if it will last in your home. Unfortunately, the product images and descriptions are not always accurate, as the merchants are trying to sell, sell, sell. Customer reviews tend to reveal more realistic information about the quality and description.
Beware of extra-long shipping times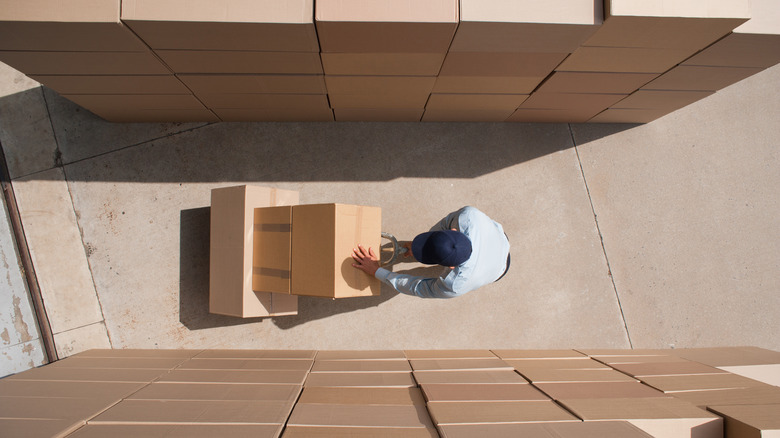 Martin Barraud/Getty Images
If you're browsing home goods hoping to spruce up your space, furnish your home, or simply buy a gift for a friend on Temu, make sure you take into account the shipping times and conditions. Although Temu is certainly competing with Amazon, two-day shipping is highly unlikely on this app. The free shipping sounds like a no-brainer; however, Temu openly advertises that shipping can take anywhere from 8 to 25 business days. This means your items could realistically show up on your doorstep about a month after you place your order.
Most buyers are willing to overlook the extra-long shipping times considering the low prices and the fact that you often don't have to pay for shipping. However, that's only if the package actually arrives. Over 100 complaints have been filed to date on the Better Business Bureau (BBB) specifically about delivery issues with Temu. These issues range from damaged packaging and broken or missing products to items never arriving. Although Temu responded to most of these complaints, the BBB did not deem most of them as resolved. The shipping snafus will require patience as refunds, as well as responses from customer service, seem to take a while. Overall, if there's a time limit on your home decor or organization project, Temu might not be the best place to purchase your home goods.