The Return Policy For Home Goods At Amazon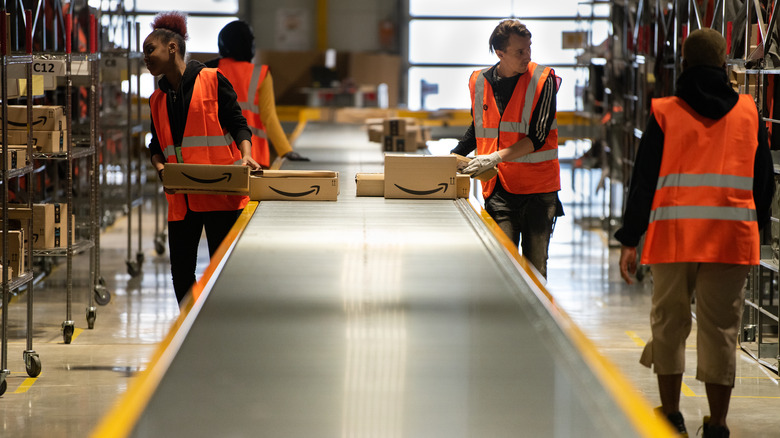 Frederic Legrand - COMEO/Shutterstock
We may receive a commission on purchases made from links.
It's no surprise that Amazon has become the largest e-commerce platform for folks when 197 million people shop from Amazon every month, according to BigCommerce. It's the largest retail store where folks can choose to browse and purchase from hundreds of brands from various categories such as fitness equipment, clothing, kitchenware, party decorations, home goods, and more. There are numerous brands to shop at a discounted price as well.
Often when folks are looking into buying a new furniture piece, they look into stores they love, such as Pottery Barn, West Elm, Wayfair, and Ikea, where they may tend to find some expensive pieces. However, Bob Cut claims it's ideal to buy furniture from Amazon. They offer home goods dupes where the item will be similar, sometimes the same, to other retailers but will be less expensive.
While Amazon offers deals on various home goods, it can be challenging to commit to buying something when you haven't seen it in person. Also, if you purchase something and it's not how you pictured it, or it gets delivered damaged, you might want to return it. Plus, with dupes, you never know how close to the original the item will be. Therefore, it's best to get familiar with Amazon's return policy before purchasing so that you know what can and can't be returned. Here's a breakdown of their policy.
Deep dive into return policy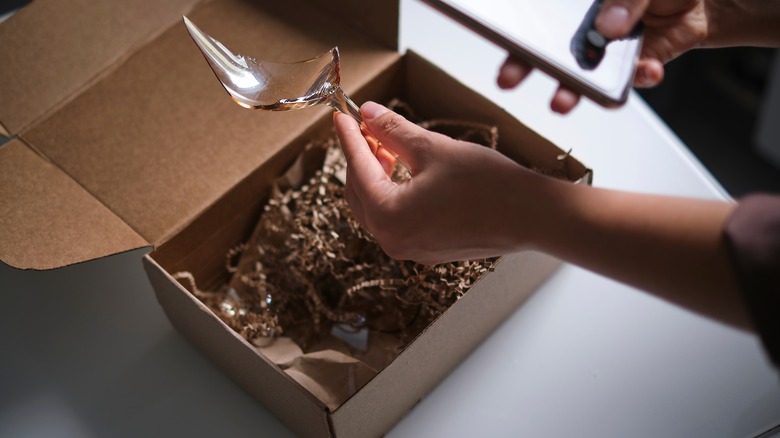 Yavdat/Shutterstock
Amazon has a return policy that can sometimes be hard to navigate and understand if you don't read the fine print. In general, you have 30 days to make your returns for the items you purchase, per Amazon, but there are some exceptions that vary per category. If you purchase any furniture items, you have 30 days to return them. Amazon will offer a free return or replacement if the item is damaged or defective.
Since Amazon has 3rd party sellers, they have their own return policy, which could be anywhere from 7 to 30 days, according to Rather Be Shopping. You would have to contact the seller directly to request a return, and if they deny it, they'll tell you to contact the manufacturer directly. When you make returns, Amazon won't charge you to return your items, but some 3rd party sellers will charge for the shipping fees. Rather Be Shopping suggests starting a live chat with customer service to get out of paying the fees. It's important to remember that you can get flagged for doing too many returns or abusing Amazon's return policy if you don't have a valid reason.
Things you can't return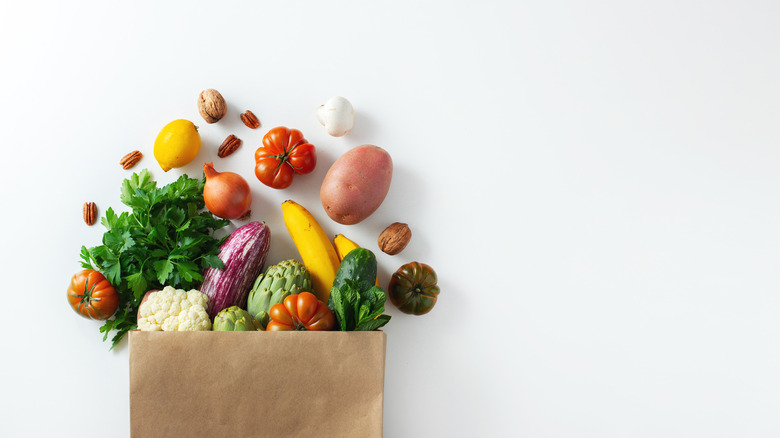 VasiliyBudarin/Shutterstock
While Amazon allows customers to return a lot of items, there are some things you can't return. For example, any type of computer or electronic after the 30 days, groceries, wine, or live plants, unless the food is spoiled and the rest of the items are damaged, claims Kiplinger. Pet food is another item you can't return but can get a refund for. Keep in mind that there are times when Amazon won't ask you to return the items, or they give you the option to return or keep and still get refunded. However, if you are habitually requesting refunds and keeping the items, they can ban you.
A few other things that aren't eligible for returns are any digital downloads such as music, games, or software downloads, per Kiplinger. For physical items, you do have the option to return some of them to an Amazon brick-and-mortar store, but they have to meet a few standards, such as the ability to be shipped back out, and they can't be large items, according to Rather Be Shopping. If you have concerns, customer service is always available through live chat.