The Home Edit's Genius Trick To Keeping Your Pantry Organized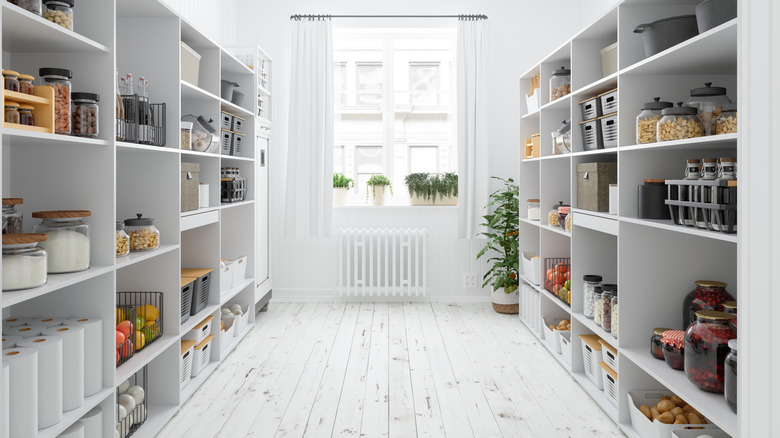 Onurdongel/Getty Images
Struggling to keep your pantry clean and organized? The Home Edit has you covered. If you haven't heard of The Home Edit, it's a dream home organization business founded by Clea Shearer and Joanna Teplin, with the goal of helping others organize their space in a way that's both stylish and functional. 
As part of The Home Edit's "Summer of Fun Tour," during which the pair are visiting cities around America, Shearer and Teplin are sharing their best organization tips with others. Luckily for us, a House Digest reporter attended the Chicago tour date at the Copernicus Center on July 28 to pick up some super helpful advice.
One hot suggestion picked up was about pantry organization, which came to be when Shearer and Teplin revealed that they often get asked about how to keep things organized after the main organization process has already finished. The queens of organizing both agreed that keeping things simple is the best way to organize your pantry and also the easiest way to keep things tidy in the months to come. 
Better yet? They also gifted us with the answer on how to prevent your simple system from breaking down.
Don't complicate things in the organization process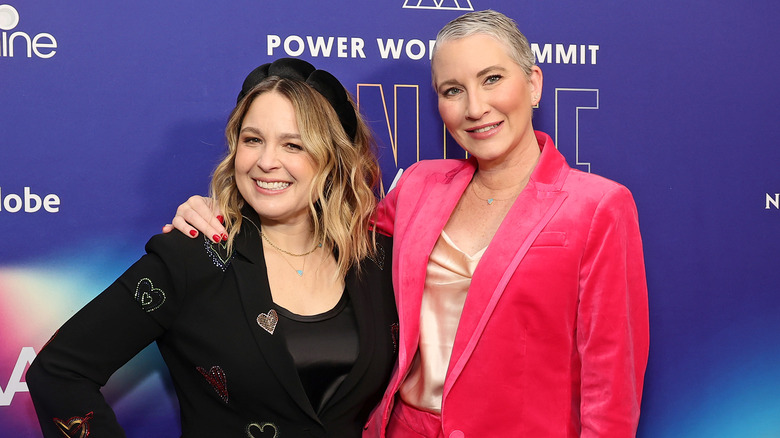 Emma Mcintyre/Getty Images
According to House Digest's reporter, Joanna Teplin noted that the key to staying organized is creating "great, simple, and easy systems that you can stick to. And edit out everything you don't need or love." Clea Shearer agreed, specifically mentioning a pantry organization tip. "Staying organized depends on simple, straightforward systems that you can adhere to and that everyone in your household also agrees on. For instance, if you organize something in the pantry and you label your bin for pasta, but then you bring home rice, it has no place to go, and the system breaks down. Label the bin 'dinner' instead. Do something simple," she advised.
A bin is one of the key items you can use to organize your pantry. Many of us may think that being specific is good, but as Shearer pointed out, it can lead to complications when you can't or don't replace an ingredient that goes in a specifically-labelled bin. It may sound like a small thing, but when a space is meticulously organized, even one thing out of place can feel chaotic.
Oh, and what do you with overflow from your gorgeous decanters? Clea advises, "You can organize it in the same way you organize front stock. You can use the same basket and you can put it on the floor. The main goal is to put it out of your typical everyday reach, so it's not taking up prime real estate." She added it's wise to be aware of your space limitations, and suggested "floor baskets or top-of-the-shelf baskets" to help accommodate. "You have to be really strict," Clea noted.