Marlen Komar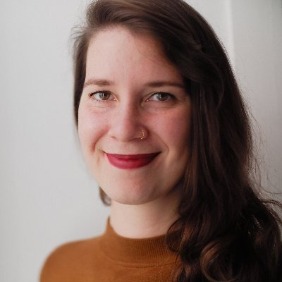 School
University Of Illinois
Expertise
Home Design, History Of Design And Home, Architecture, Home Trends
Marlen has previously written for Apartment Therapy, focusing on modern home trends and the history of architecture and décor.

She has previously written for Bustle, focusing on emerging fashion trends.

She has also written about fashion and interior design history for publications like Vox, InStyle, and The Week.
Experience
Marlen began her career as a beauty and fashion staff writer at Bustle before focusing on interior design and emerging trends at Apartment Therapy. She has a special interest in history, and likes to explore why fashion, home decor, and architectural trends emerge during their specific decades. She has written about this topic for publications like Time and The Smithsonian, and has an increasing interest in researching why we decorate our homes the way we do in the 21st-century.
Education
Marlen graduated from University Of Illinois at Chicago with a degree in Communication.