The Trendier Alternative To Dated Gray Paint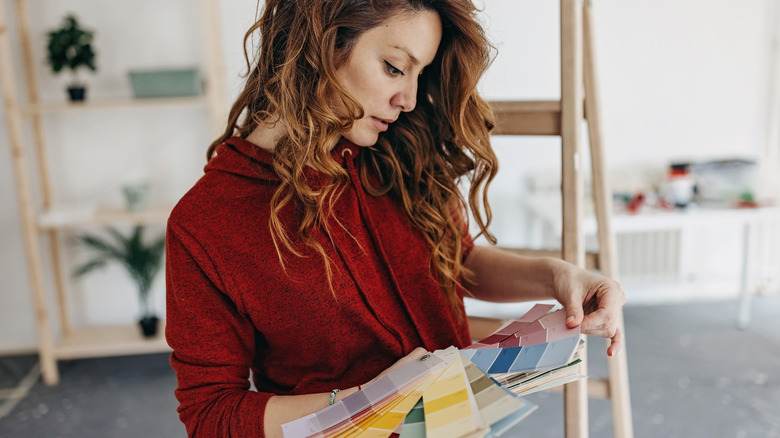 Supersizer/Getty Images
There's no doubt that gray paint has been the darling of new home builders and home decorators for several years now. If you have walls or cabinets painted gray and still love them, there's no reason to make a change. But if you're starting to feel like gray has seen its better days and want a fresh look, there are several other alternatives to explore that will feel a bit less dated going forward. "Now, if it's a neutral, it's a taupe, a beige, a pink, or a warm white," Tash Bradley, color specialist and interior design director at Lick, told Better Homes and Gardens.
Want to break away from neutrals and embrace a richer tone? Bradley notes that deeper greens are also gaining momentum. "Color trends are very much moving towards warmer earthier tones rather than cool grays," she explained. Lighter green tones like sage are being eclipsed by darker mossy greens with gold undertones imparting a lovely warmth to walls. Not sure how to pick a new paint color that's just right? A few tips are all you need to leave that gray behind and bring a new color, or two, into your life.
How to choose a new paint color to replace gray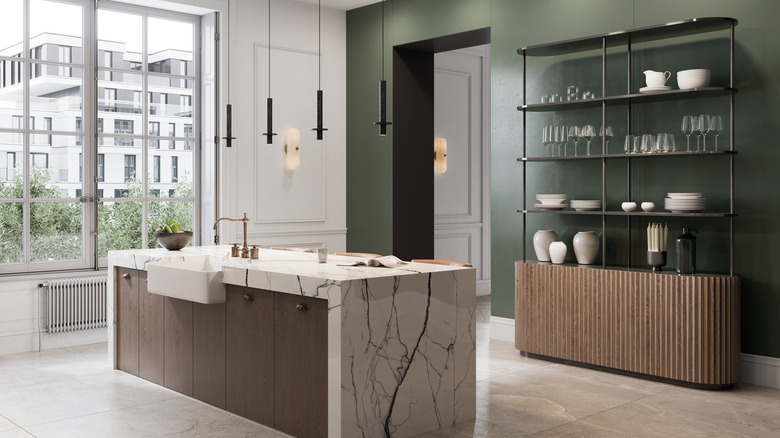 Alvarez/Getty Images
Sometimes it's easier to tackle a smaller project first and move on to other rooms from there. That might mean painting an accent wall, entryway, or half bath to try out a new color. Have a piece of wall art you'd like to keep in one of those spaces? See if another neutral, like taupe or light pink, or maybe an earthy green hue, will work with it instead of gray. The mood of your room will also help you select an alternative color. If you want a light, elegant feel, explore pale pink or a warm beige. The moodiest of Tash Bradley's suggestions is, of course, dark green. Think about how you'll be using the room and the ambiance you're trying to create when contemplating these colors.
Another way to ensure that you get the color just right is swatching paint like HGTV's Christina Hall. She suggests narrowing it down to a few different shades and painting samples on a white poster board. This way, you can move it around your room, or from room to room, to see what the colors will look like with your furniture throughout the day in different shades of light. With a little experimentation, you can confidently replace dated gray paint with a color that's beautifully on trend.