HGTV's Nate Berkus Reveals An Easy Tip For Making Your Space Feel Homier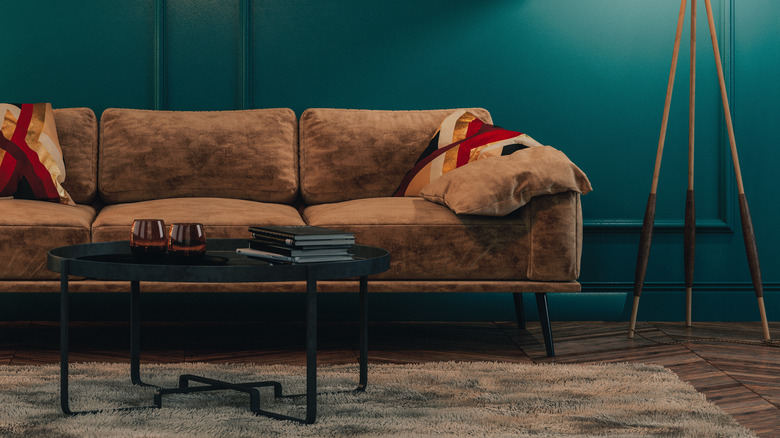 Imaginima/Getty Images
Creating a home that feels lived-in and cozy is all about infusing it with a sense of warmth and personality. One major way to do this, according to Nate Berkus, is by embracing the charm of imperfections and using imperfect materials. In a recent Instagram post, he highlights some chairs covered in original black leather and remarks on how they make the space feel homier. "Using materials that are not "perfect" can bring a lived-in element to a new space that makes it feel more like home," he explains (via Instagram).
Seeing imperfect materials like weathered wood, worn fabrics, and distressed furniture pieces in a space is a sure way to make it feel welcoming and authentic. Instead of feeling like you've just walked into a perfect room where you might hesitate before touching something, which is especially common with brand-new spaces, they make you feel immediately comfortable regardless of how new it is.
How to incorporate imperfection in your décor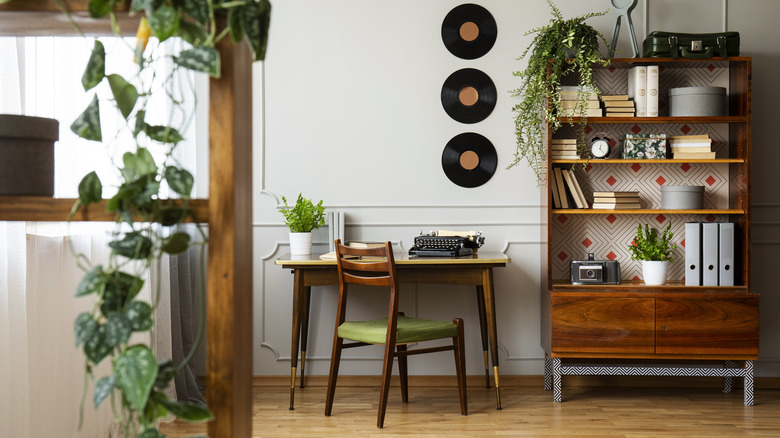 Katarzynabialasiewicz/Getty Images
In his post, Nate Berkus focuses on original black leather chairs because they communicate that they have been well-used and instantly make the home feel less uptight and formal. To recreate this, incorporate furniture and décor items that are handmade or made from reclaimed or weathered materials. These are easy to obtain from vintage and secondhand stores or as hand-me-downs from family members. The distressed appearance of stitching, dents, cracks, uneven surfaces, and other unique imperfections adds character and a rustic touch. Mismatched, slightly worn, or faded fabrics or colors also contribute to that lived-in feel.
The feeling of comfort created by imperfect materials is a big part of the appeal of natural patina on countertops or materials like metal and copper. Those visible signs of aging and wear also come with personal items and collections that are probably stored away in your basement. By incorporating a few of those well-used and well-loved items in your décor, your space immediately feels homier.