The Two Paint Colors Joanna Gaines Can't Get Behind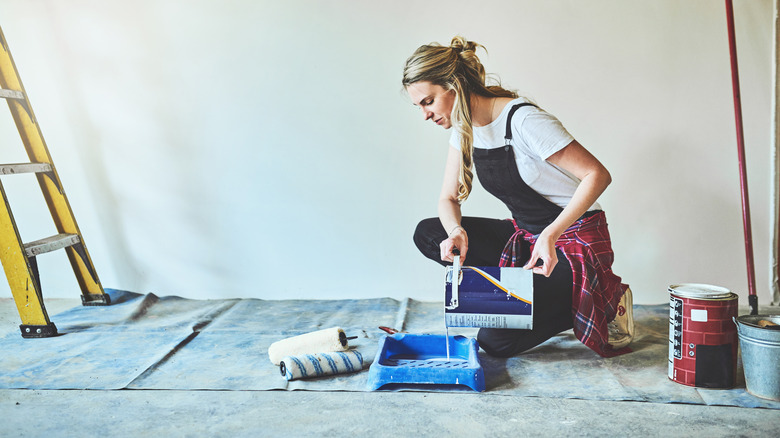 Charday Penn/Getty Images
"Fixer Upper" star Joanna Gaines knows a thing or two about paint colors, having designed hundreds of homes and founded her own paint company. The designer previously shared her favorite timeless paint colors, which include creamy white shades, denim blue, and variants of green. However, there are two shades you won't catch the interior designer using: purple and orange. Speaking to Country Living, Gaines stated, "Purple and orange are the hardest colors for me," adding that she believes purple is too difficult to incorporate and can come across as overly "theme-y." The exception is rich, vibrant purple shades, which Gaines said she likes to use.
Though Gaines didn't mention why she steered clear of orange, husband Chip joked, "Ironically, she married the orangiest man on the plane. I think she got all the orange she can handle in me." As colors, purple and orange are a lot more difficult to add to your home than neutrals or colors like greens and blues, purely because they command attention wherever they are placed. Plus, Gaines' design style is often more minimalist, so it makes sense that she would steer clear of such eye-catching colors.
How to use purple and orange when decorating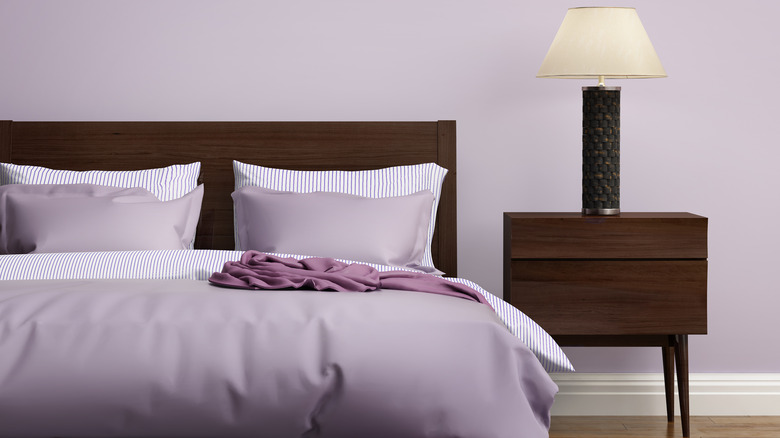 Mihalis_a/Getty Images
Joanna Gaines may not be keen on using purple and orange when designing, but this doesn't mean you can't incorporate them in your home. When it comes to purple, light purple is one of the most versatile shades. Painting your bedroom light purple is a great way to add color. It will create a soothing, airy vibe perfect for a space you want to rest in, like your bedroom. Conversely, deep purple can create a rich, refined look and may be ideal for small areas of the home you want to make pop, like a powder bathroom.
On the other hand, orange is tricky because it's a bold color, even on the lighter side of the color spectrum. Because of this, it's best used as an accent color unless you want your home to feel super bright and energizing all the time. Additionally, rather than neon orange, burnt and rust orange are both beautiful shades that will bring a cozy feel to a room, especially in a space with warm wood furniture. The main thing to remember is that both purple and orange are colors that should be paired with neutrals for a balanced and even look — this way, they won't feel out of place.