You Probably Didn't Know Cooking Spray Could Do This In Your Shower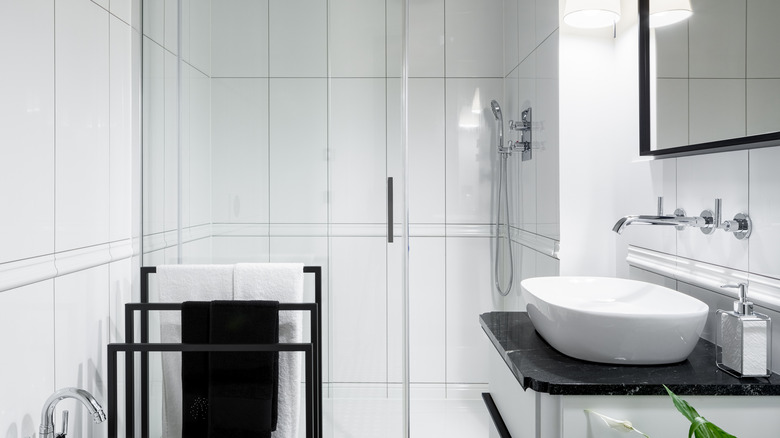 Shutterstock
There is no shortage of hacks when it comes to cleaning the bathroom, mainly because the majority of us want to be in and out of there as quickly as possible. But while there are plenty of specialty products dedicated to cleaning the bathroom, and the bathtub in particular, sometimes the most out-of-the-box shower cleaning tricks are the most effective. From cleaning shower heads with vinegar to scrubbing the bathtub with toilet bowl cleaner, people have come up with a lot of ingenious ways to make cleaning the bathroom less of a pain. But there is one shower cleaning hack that you probably never heard of, and it involves using a common pantry staple.
Like every other frequently used item in the bathroom, the shower often requires a lot of muscle power to clean. But there is one hack in particular that will let you wipe away one of the most common shower ailments.
Use cooking spray in the shower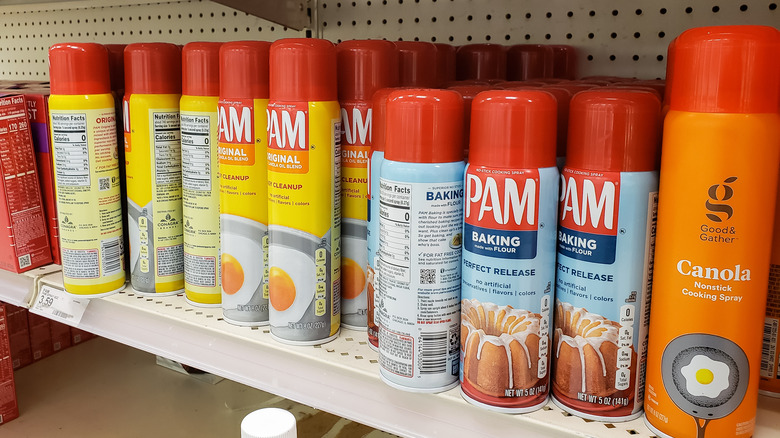 Shutterstock
Normally we wouldn't recommend bringing food-related products into the bathroom, but in this case, cooking spray is a welcome addition. According to Apartment Therapy, cooking spray is an effective soap scum cleaner because the oil helps to break down the mineral deposits left behind by the water, helping you cut through the grime easier.
Since you won't be using this particular spray on food, SFGate recommends saving yourself some money and buying a budget cooking spray from the dollar store. In order to effectively clean your shower with the cooking spray, douse the doors and tiled walls with the spray, and let it penetrate the soap scum for five to 10 minutes. Just be careful not to get the spray on the shower floor, since it will make the tub or tiled floor extremely slippery. 
Once the allotted time has passed, simply wipe away the spray, and the soap scum along with it. And there you have it — no more buffing or scrubbing!