How An HGTV Home Really Changes A Neighborhood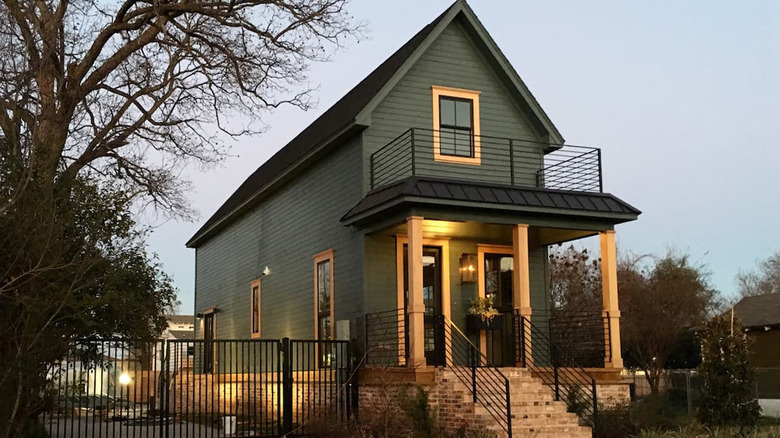 Airbnb
Watching a home transformation show from the comfort of your couch can really be something special and one of the best ways to relax and unwind after a long day. It's a fact, not only do we love renovation shows, we love doing upgrades to our own homes. According to Vanity Fair, home improvement upgrades will account for $465 billion in spending in 2022.
HGTV hosts often take rundown properties and turn them into unrecognizable revamps. It's no secret that these homes can not only change entire communities, but some shows have changed entire towns. For instance, Chip and Joanna Gaines have truly transformed the small city of Waco, Texas with their Magnolia company. We are wowed by the different properties they have worked on, including the $1 million Shotgun House and Barndominium, listed for $1.2 million. Other HGTV hosts such as Erin and Ben Napier of "Home Town Takeover" have also changed towns for the better, first with Laurel, Mississippi, and then with Wetumpka, Alabama, where the duo renovated 12 homes and businesses. Another favorite show, "Love It or List It," has changed neighborhoods in Toronto, Canada.
However, how an HGTV home changes a community hasn't always been positively received. While we love our renovation shows and upgrading our homes, not everyone shares the same views. Have you ever thought of what these miraculous homes can do to a neighborhood? Here's a look at what happens when one of your favorite HGTV stars comes to your town.
HGTV truly makes an impact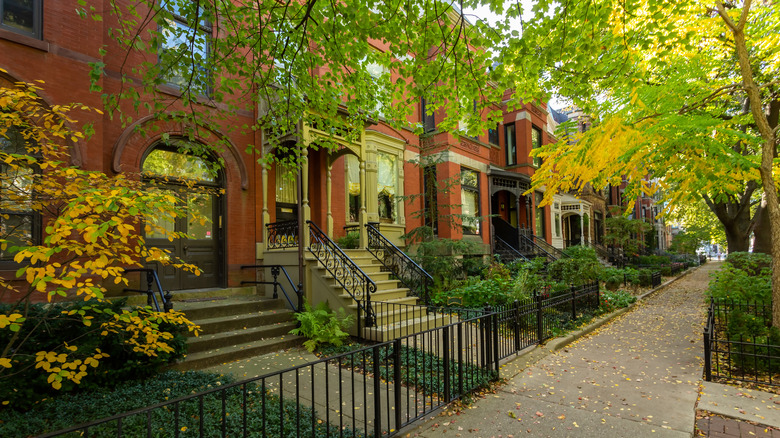 Shutterstock
"Windy City Rehab" made quite a stir in Chicago — an article titled "Trash, Permit Violations, and Mud: Why Some Chicagoans Hate Windy City Rehab" in the Chicago Sun-Times proves it. The show followed Alison Victoria and Donovan Eckhardt while they rehabbed properties in neighborhoods such as Wicker Park and Lincoln Park, turning them into turn-key million-dollar listings. Some Chicagoans said the homes upended the character of these neighborhoods, and not in a good way. According to the Chicago Sun-Times, one viewer said, "Chicago does not need more two flats turned into million-dollar single-family homes, driving out renters."
Another snafu has been with some owners renting out their newly renovated HGTV digs on short-term rental sites to their neighbors' dismay. According to House Beautiful, several of Chip and Joanna Gaines' renovated properties are available on Airbnb and VRBO, causing the design team to make contracts stricter going forward, per USA Today. "Short-term rental rates are much higher than monthly rental rates. This can skew property values. For current homeowners, higher property values are generally welcome, but for renters or new home buyers, the change is almost always negative," says Jeremy Welch, CEO of Bedkin to Realtor.
HGTV shows like "Home Town Takeover" have not only changed neighborhoods, but these renovations have upgraded entire towns. "We have people that have bought houses in the city of Laurel without ever physically looking at the house," Laurel, Mississippi Mayor Johnny Magee told Vanity Fair. What an impact!