Here's Where HGTV's Flip Or Flop Is Filmed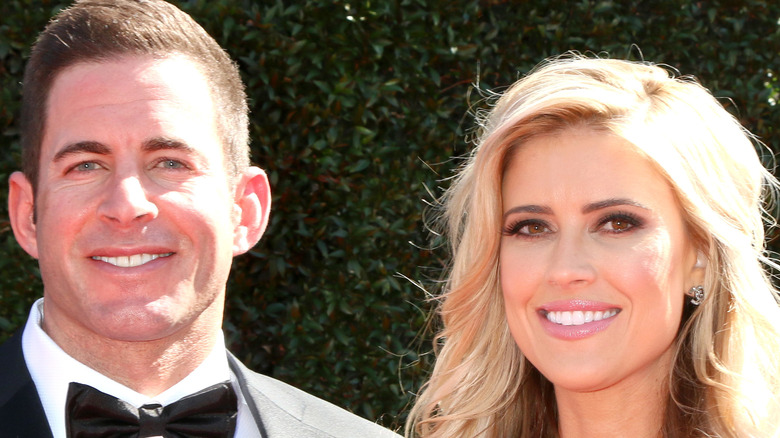 Shutterstock
Since 2013, "Flip or Flop" follows divorced real estate investors Tarek El Moussa and Christina Haack as they scoop up run-down properties and completely renovate them for the perfect flip. As per House Beautiful, HGTV President Jane Latman said in a statement, "Season by season, 'Flip or Flop' grew into a television franchise that is an unstoppable force. Tarek El Moussa and Christina [Haack] are stars who appeal to a wide audience, and their triumphs and challenges are real and relatable. Legions of fans continue to watch the evolution of their story to see how they handle whatever life throws at them next." 
The stars of "Flip or Flop" have been through a lot personally, and at the same time, they've miraculously completed a tremendous amount of home flips. We've also watched new relationships blossom as the couple announced they were calling it quits during the filming of "Flip or Flop" in 2017. Since then, the former couple moved on, with Haack marrying and divorcing "Wheeler Dealers" host Ant Anstead. According to Us Weekly, Anstead started dating Oscar-winning actress Renée Zellweger in June, while Haack unveiled a new beau, Joshua Hall, in an Instagram post in July 2021. El Moussa is engaged to fiancé Heather Rae Young of "Selling Sunset," per Realtor.com.
Relationship changes aside, have you ever wondered where they shoot "Flip or Flop," which has been a popular show for many seasons? Keep reading to see where they film the popular HGTV show.
Let's check out some of the locations where Flip or Flop is filmed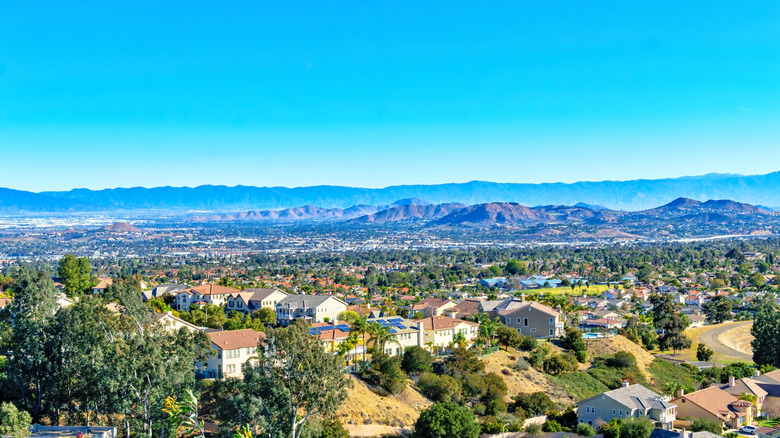 Shutterstock
We can't get enough of several home shows, from Chip and Joanna Gaines on "Fixer Upper" to "Selling Sunset" to "Property Brothers;" there's always something to satiate our obsession with fixing up our abodes. While there are a few spin-offs of the popular show "Flip or Flop," which includes shows in Vegas, Atlanta, Fort Worth, and Nashville, according to People, the original featuring Christina Haack and Tarek El Moussa is the most well-known.
"Flip or Flop" is filmed exclusively in Southern California. During season nine, the former couple took on a 1920s home renovation in Hollywood. In an Instagram post, Tarek El Moussa said of the home renovation, "The plan is to keep as much original character as possible but modernize it at the same time." Other locations include Costa Mesa in ​​Orange County, California; Newport Beach, an ideal surf town; and Cerritos, a city within Los Angeles County (via The Cinemaholic). 
Southern California has been the perfect backdrop for the former couple to flip homes successfully. The secret to their success is keeping things chill when working together. As Christina Haack shared in a statement,"This would be awkward for any exes. Since we have to see each other every day, it's beyond awkward. I'm planning on staying friendly and keeping things light." And, those are definitely words to live by — even when filming in the most beautiful of locations!