The Strange TikTok Oven-Cleaning Trick That Actually Works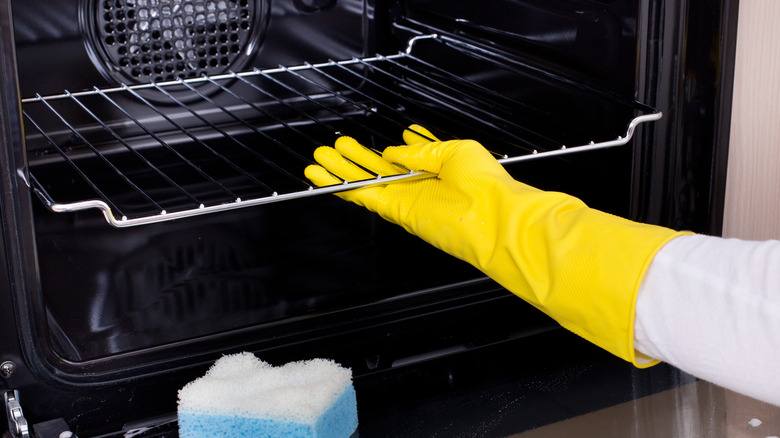 Budimir Jevtic/Shutterstock
While TikTok is home to plenty of content solely designed to entertain, from dance videos to trends involving specific sound clips, there are also many creators who are taking to the social media platform to share all their cleaning tips and tricks. Seriously — if you haven't yet made your way to that particular corner of TikTok, you need to. You will learn so many great tips individuals share that could make your regular cleaning routine a lot easier. A video shared by TikTok user @allisonscleanin offers a simple yet super effective trick for dealing with one area that even the most enthusiastic cleaners may dread — the oven.
The problem with cleaning an oven is that there are often so many different issues that need addressing. For example, you likely need to scrub all the grease and grime coated on the door and walls that can come along with frequent use. However, before you land on that step, you first need to deal with any food particles or burnt bits that have fallen to the bottom of the oven. Until now, you may have just been trying to wipe those away, contorting your body as you try to reach all the corners of the appliance. The simple fix? Grab your handheld vacuum and suck up all those particles instead.
What TikTok users are saying about the trick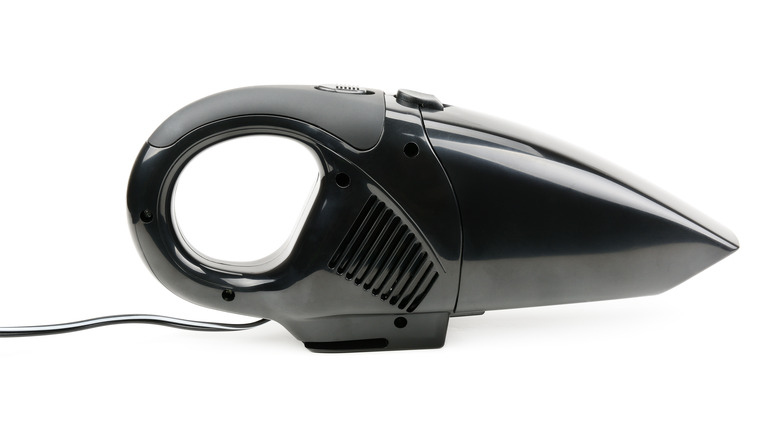 Serg64/Shutterstock
The simple trick shared by TikTok user @allisonscleanin is the perfect way to deal with the larger particles and bits that make the oven cleaning process so difficult. Once they're gone, you can use your preferred choice of cleaner. If you're looking for a non-toxic solution, @allisonscleanin recommends Dawn Powerwash paired with a white vinegar/water mixture. 
The handheld vacuum hack racked up a staggering amount of likes and comments — over 630,000 likes and 2890 comments, to be specific. And, judging by what followers wrote in the comments section, many seemed to have followed the video's tips. "Tried this today & my oven is cleaner than it's been in 8 years! Thanks!" one individual wrote. Another was a little spooked by TikTok's algorithm but grateful nonetheless to have found the trick, writing, "The algorithm is creeping me out now! I was just wondering about this and was planning to tackle it today. Thanks for the tip, trying this!" However, proving it's just about impossible to please everyone, there were also quite a few comments that suggested using the self-clean function that many ovens are equipped with instead.