Top 10 Ways To Create The Trendiest Boho-Chic Home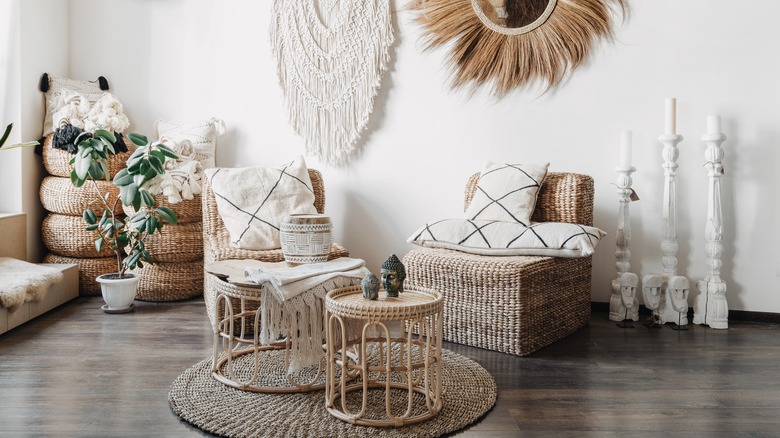 brizmaker/Shutterstock
When it comes to choices, you can't go wrong with a boho-chic look. Offbeat and avant-garde, bohemian décor can include just about anything you like. There is no single word to describe boho-chic — rather, it is a mood that comes across through an array of eclectic features. Simply put, a bohemian style combines colors, patterns, and objects from around the world, according to The Spruce. A blend of different textures and designs, this look can be as miscellaneous as you like.
Current boho-chic trends include warm colors, earthy tones, and pops of metallic hues. The idea is to mix and match natural materials, like silk and burlap, with vintage pieces of furniture. Unique lighting fixtures and plants add warmth and energy to rooms, while handmade items pull everything together. If you don't know where to start, don't worry — we've compiled a list of 10 ways to create a trendy, boho-chic home.
1. Start with texture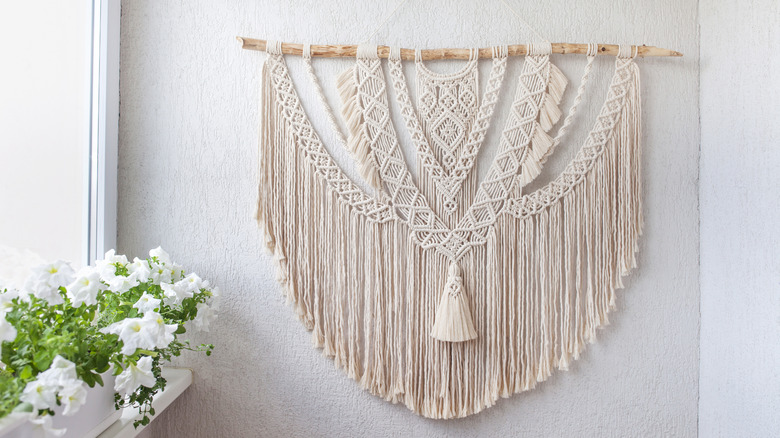 Liudmila Fadzeyeva/Shutterstock
Texture is a defining element of boho-chic style. Macramé art is a popular choice for a boho-chic home because it adds texture from natural products, like cotton and wool. Look for an interesting wall hanging or houseplant hanger — or you can make something of your own.
2. Add bold colors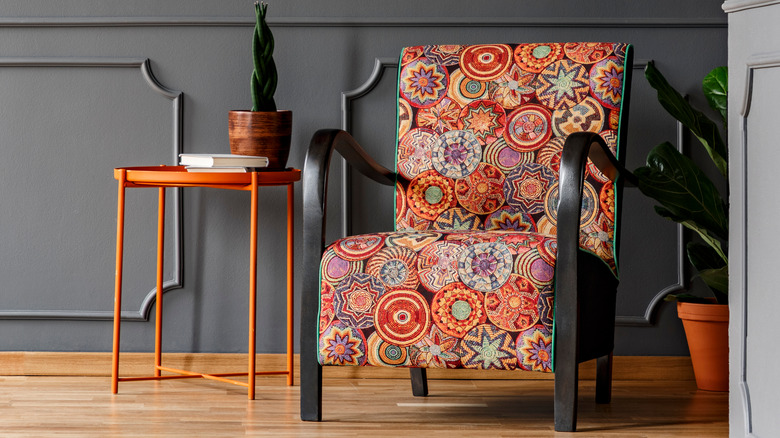 Photographee.eu/Shutterstock
Bold colors sprinkled throughout a room are another hallmark of the boho-chic style. Add a splash of color with a vibrant chair, a few colorful pillows, or an eye-catching rug. 
3. Include different textiles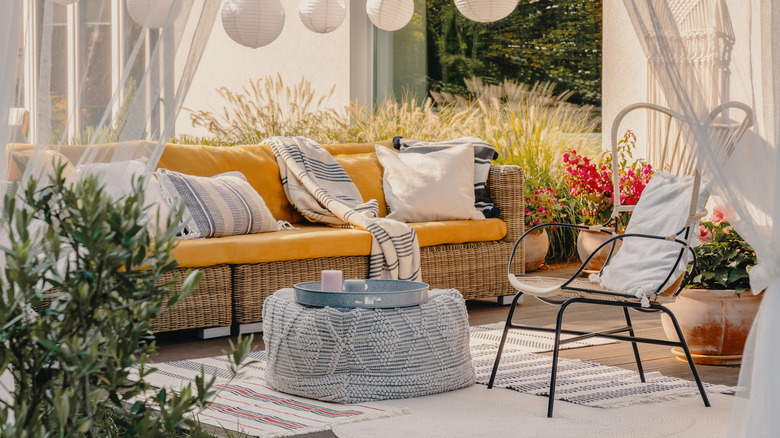 Photographee.eu/Shutterstock
Varying textiles is another distinctive feature of the bohemian-chic style. Whether you go with plush pillows, a wool throw, or a chenille bedspread, you'll add an unconventional vibe that gives your room character.  
4. Enhance with rugs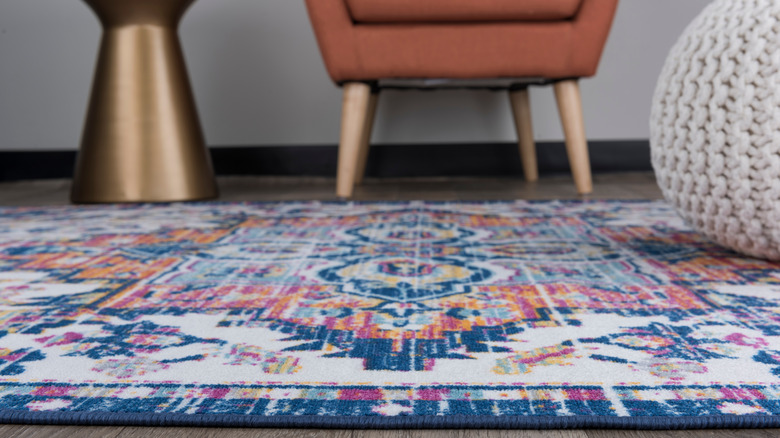 Halit Omer/Shutterstock
Boho-chic décor almost always includes rugs with lots of color and/or texture. From lavish shags to tribal prints, find a rug that complements the other elements in your room and pulls them together. 
5. Incorporate vintage pieces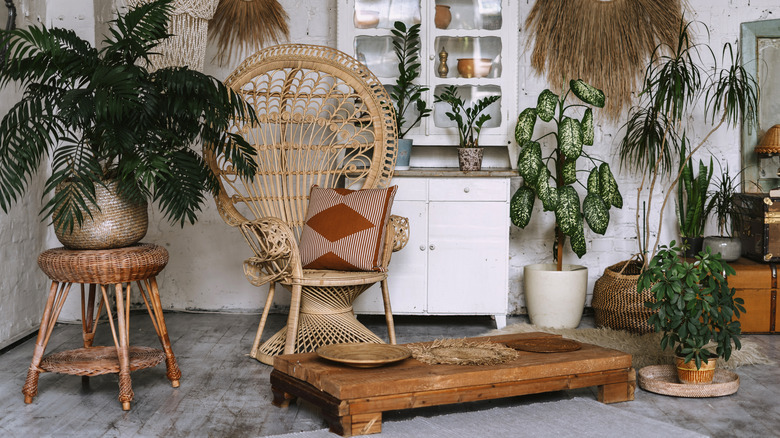 brizmaker/Shutterstock
Vintage pieces fit in well with boho-chic style. The best places to find truly distinctive items to add to your décor are thrift shops and antique stores. From rattan chairs to wicker tables to repurposed hutches, vintage elements give your space that one-of-a-kind feel.   
6. Welcome nature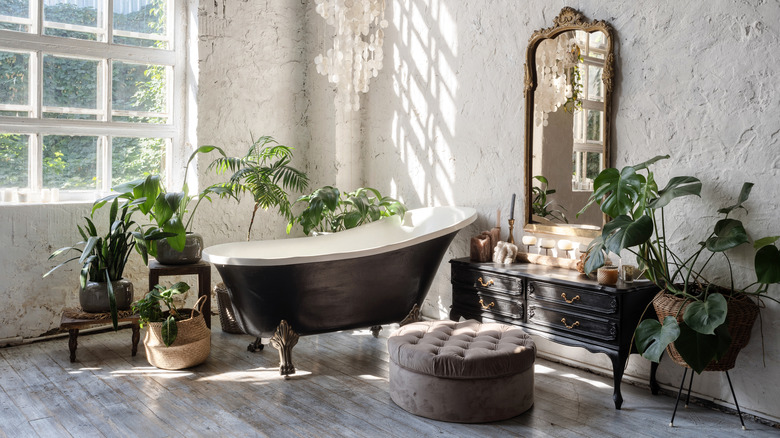 brizmaker/Shutterstock
Bringing some of the outdoors inside brightens up any boho-chic space, and the good news is that plants come in a variety of sizes. If you don't have a lot of room, opt for succulents. Otherwise, go with what makes you feel good. Always choose plants that will work with the lighting in your rooms. 
7. Add interesting art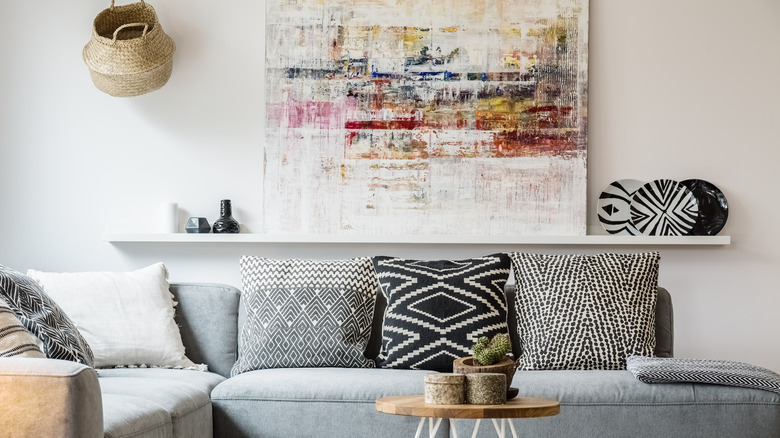 Photographee.eu/Shutterstock
Because bohemian style has no real limitations, you can incorporate just about any kind of artwork to enhance your décor. Abstract wall art, unusual vases, and decorative plates are just a few items that will add interest.
8. Go neutral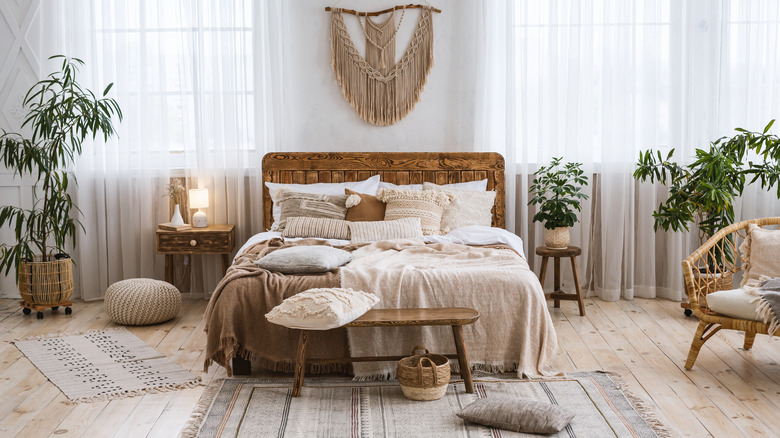 Prostock-studio/Shutterstock
Bohemian style is generally neutral with earthy tones. While vibrant prints and colorful pieces can fit into boho-chic décor, the overall laidback mood of boho-chic stems from its neutral undertones.  
9. Choose unique lighting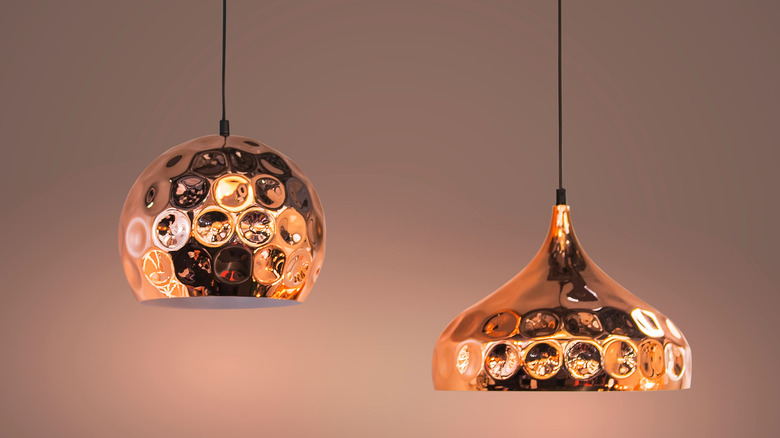 Olga Prava/Shutterstock
Lighting choices give you a chance to add something unusual to your boho-chic décor. Glass or metallic hanging lights are an option for smaller spaces, while vintage floor and table lamps might work better in open spaces. 
10. Keep it casual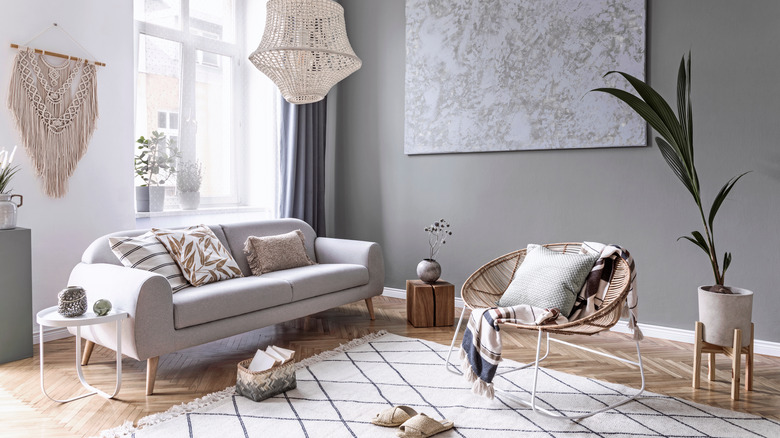 Followtheflow/Shutterstock
Above all, the boho-chic style is casual and comfortable. When putting your pieces together, you really can't go wrong when you create a space that is cozy and welcoming.