15 Best Green Paint Colors For A Vibrant Home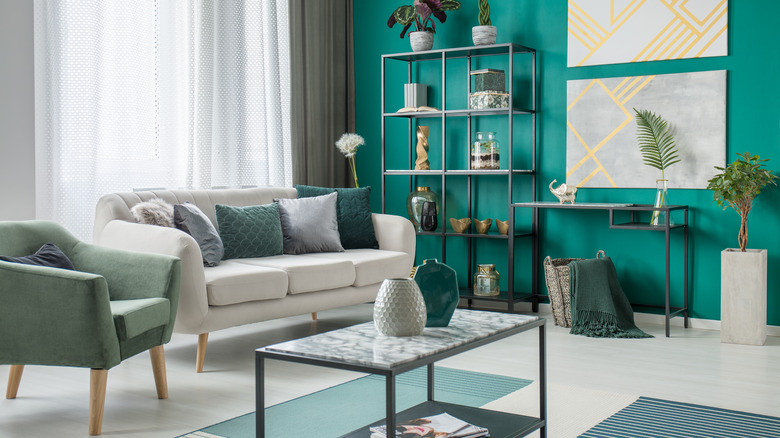 Photographee.eu/Shutterstock
There are plenty of bright paint colors that are great options if you're looking to be inspired by your home, as well as certain shades that will add value to your residence. Colors like beautiful bright yellows and delightful navy blues are always a great choice, as is gorgeous green paint.
A shade that can be used in whatever room strikes your fancy, green can range from pretty pale pastels to rich dark hues, so it's best to consider what kind of vibe you're going for and what type of light each space gets before picking the exact color. For instance, you could try a muted mint in the living room and jade green in the kitchen, as House Beautiful suggests.
Once you have the ideal shade in mind, you can match green with everything from a simple white to colors that are just as vibrant, like yellows, oranges, and reds, as well as blues, purples, browns, and more. But first, you need to pick the perfect green, which is why we've gathered 15 of the best green paint colors for a vibrant home, and have no doubt that you'll find something that you love!
1. Tea green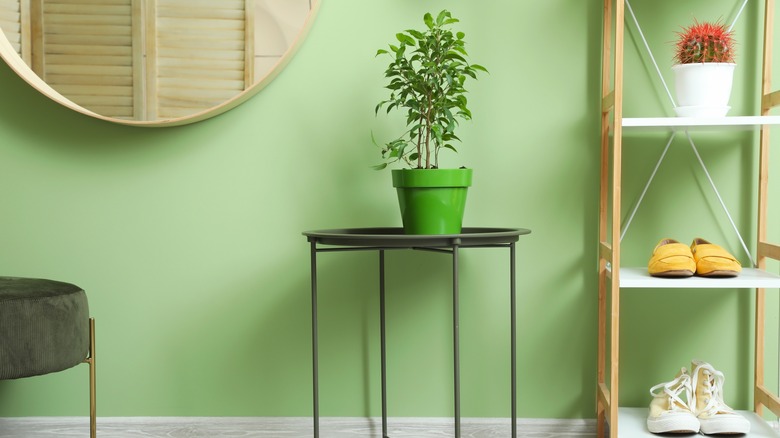 Pixel-Shot/Shutterstock
If you love soothing green tea, then you might also adore tea green (Hex #D0F0C0, per Color Meanings). A shade inspired by the relaxing brewed beverage, the color is just as calming while also being beautifully bright.
2. Dark forest green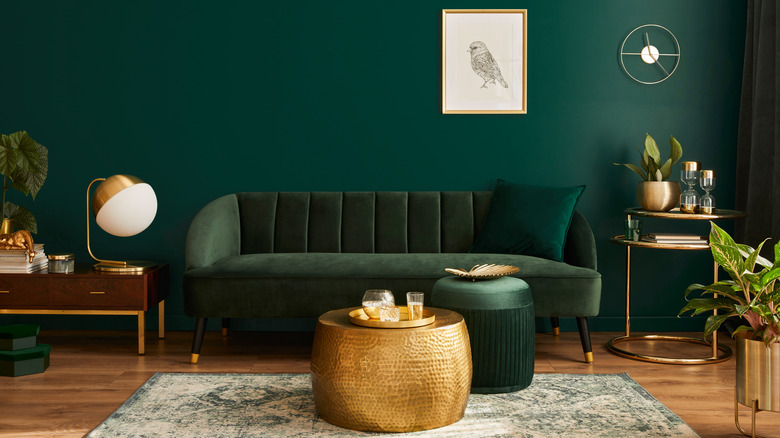 Followtheflow/Shutterstock
Forest green is always a gorgeous choice for a room, and this version of dark forest green is so rich that it will bring an elegant touch to any space, especially when paired with gold décor. Just make sure that the area where you use this green is light enough to handle such a deep shade.
3. Pale green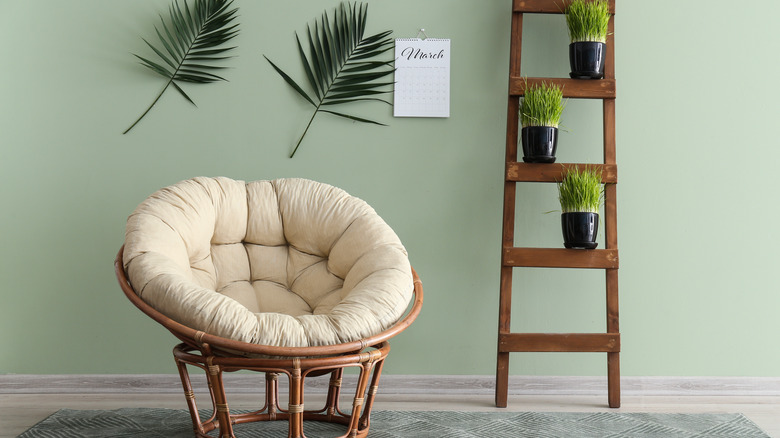 Shadow Inspiration/Shutterstock
If you're looking for a green that's on the lighter end of the spectrum, then you can't go wrong with a simple yet stunning pale green. While it's not overpowering in any way and almost melts into the background, it creates the perfect base for a variety of styles.
4. Tropical rainforest green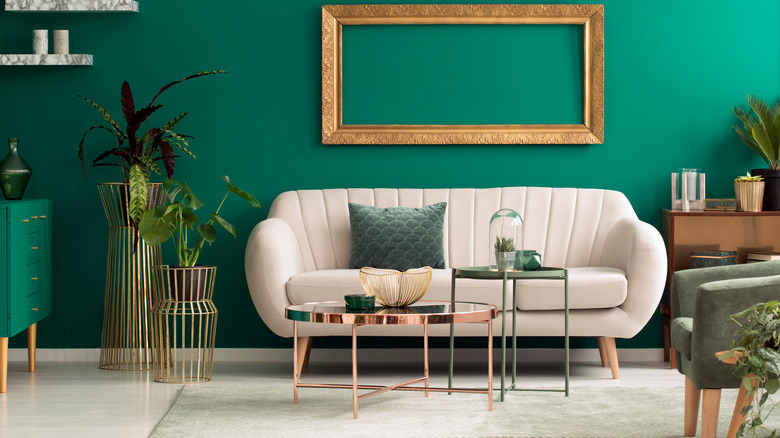 Photographee.eu/Shutterstock
Another color that's in the range of fabulous forest green, this shade that looks brilliant in both direct light and shadows is known as tropical rainforest green (Hex #D0F0C0), according to Color Meanings. Indeed, you can imagine lovely leaves covering a jungle canopy in this very color.
5. Lime green
Limes are not only delicious, but they also happen to be a yummy shade of green. That's why they're the ideal inspiration for a kitchen that's just as appealing as the meals you'll be excited to prepare in this vibrant space.
6. Icy grey-green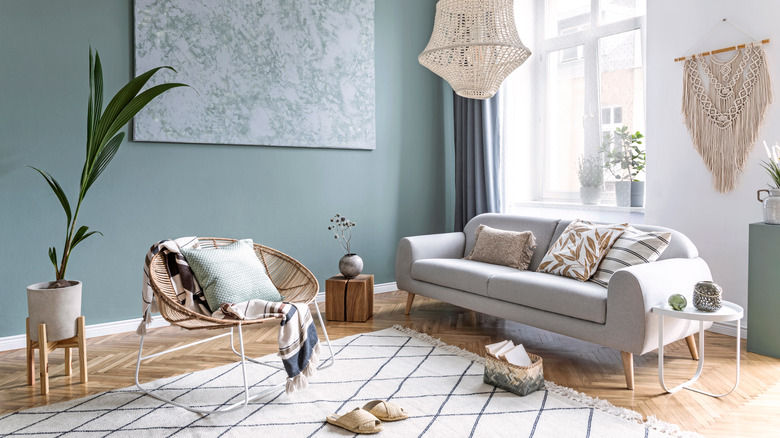 Followtheflow/Shutterstock
Greens that have a grey tinge can lean on the darker side. However, this shade that's surprisingly light and brightens up the space has a cool vibe that's almost icy and definitely chic.
7. Palm green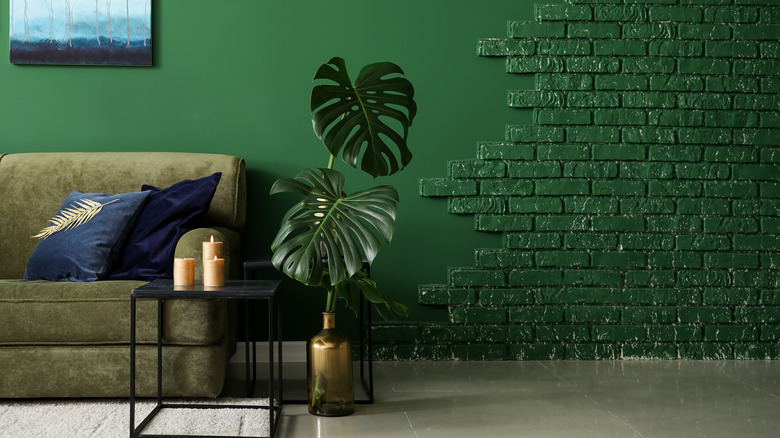 Pixel-Shot/Shutterstock
If shades of green that have been lifted right out of nature pique your interest, then this color will surely catch your eye. With a lively green like what you will find on a fabulous palm plant, adding some living greenery would be an amazing addition to a room in this color.
8. Light turquoise green
Turquoise green can bring a playful and stunning atmosphere to any room. However, if you want something that isn't quite as bright and bold, consider a light turquoise that is a toned-down yet absolutely lovely option.
9. Hunter green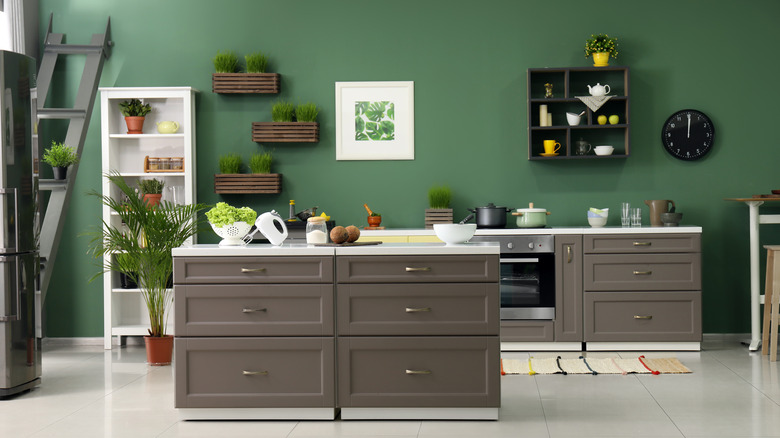 Aquarius Studio/Shutterstock
You may want to run right out and track down paint in this shade when you get a glimpse of what HTML Color Codes calls hunter green. A softer option when you choose matte paint, it could also show off a deep glow if you opt for something with a sheen.
10. Light olive green
Olive green can be incredibly stylish but, at the same time, can make a room seem darker than it might be otherwise. For those who adore this shade yet need something slightly brighter, then a light shade of olive green might be the perfect paint color.
11. Sage green
Sage green can come in a variety of specific shades, and each brings a lusciousness to any room. That's why it's such a popular choice, as Better Homes & Gardens points out.
12. Apple green
A child's bedroom can be a space to rest and a place to play. Make your little one's room a hangout where they're greeted by a cheerful color when they wake up every morning, as well as an area where they're encouraged to have fun in an engaging space by painting their walls a bright apple green.
13. Dark ink green
Stick with green while indulging in a hint of blue with this intriguing shade. While it could take on a range of hues depending on lighting, it's almost a darker version of what Simplicable describes as green ink or marine green.
14. Mint green
On the cooler side yet giving off a surprisingly warm tone, this shade is simply scrumptious. That's why it surely won't surprise you to find out that it's known as mint green.
15. Light pine green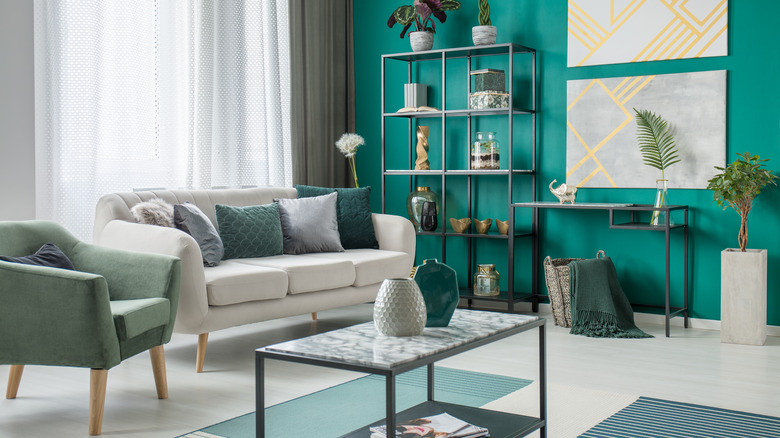 Photographee.eu/Shutterstock
If you've ever wandered through the forest and admired the beauty of the tall trees, then you might adore pine green. Another shade that can edge toward a lighter or darker version, there's no doubt that this option (Hex #01796F, according to Color Meanings) is wonderfully vibrant.