Robert Pattinson Lives In A Surprisingly Modest Home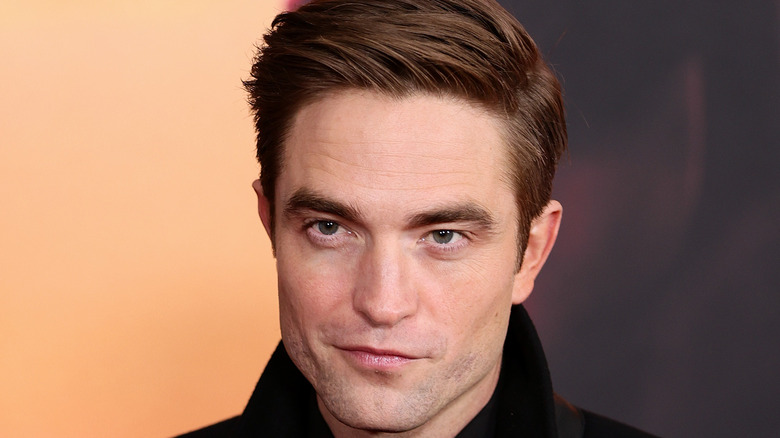 Dimitrios Kambouris/Getty Images
Robert Pattinson, known for his role in the "Twilight" movie series, and later for more serious roles in movies such as Robert Egger's "The Lighthouse," Antonio Campos' "The Devil All the Time, and Matt Reeve's The Batman," is a major player in Hollywood's circuit of major actors. The British actor has taken the film industry by storm for both his talent and charisma, gaining a reputation for his quirky and somewhat unconventional personality. Insider reported on some of the actor's more unusual interview moments, such as the time he told Matt Lauer he saw a clown die the first time he went to the circus, only to later admit he was lying, saying, "I actually made the whole thing up" during a different interview, or the time he made a short film about wanting a hot dog.
Despite Pattinson's wild card behavior and rather eccentric reputation in Hollywood, he lives a surprisingly understated life in his Los Angeles residence. Located near Hollywood Hills, Pattinson lives in a (relatively) modest and earthy home.
A look at Pattinson's L.A. residence
According to Velvet Ropes, Pattinson purchased the home in 2014 for nearly $2.18 million. In fact, he paid $400,000 more than the asking price, saying he was wanting something smaller than his Los Feliz home, which he sold to "Big Bang Theory" star Jim Parson in 2014 for just over $6 million.
The Zillow posting of the Los Angeles Spanish hacienda states that it was built in 1958, with 10,440 square feet of property, and the house being just 1,940 square feet, with two bedrooms and two bathrooms. The one-floor home is gorgeous, with Spanish barrel roof tiles, gorgeous vintage architectural features, and dark, rich wood accents. There is a pool in the backyard with a kidney-shaped pool designed to be quite natural-looking, lined with natural stone.
The listing from 2014 also shows room for setting up a hammock to lounge in the warm Southern California weather, as well as multiple fruit and palm trees, perfect for relaxing away from the bustle of Hollywood.
Inside the Spanish hacienda
The inside of the Spanish hacienda is equally as beautiful, offering the perfect amount of space for Pattinson and long-term girlfriend Suki Waterhouse, who, according to Velvet Ropes, also resides in London in a rented flat. The kitchen is a stunner, with terracotta tiles, white walls and beamed ceilings, and a skylight that provides lots of natural light. Attached to the kitchen is a dining area, also located under a skylight. The floorplan is largely open, with a faux fireplace cut out and arches leading into the main foyer staged with a piano and other instruments.
Connected to the foyer is a living nook that has access to the back doors, which are made of glass panes that look out into the gorgeous backyard. The bedrooms are intimate and cozy while still being luxurious, with rich, deep-toned wood floors and warm-toned wood beams, as well as tall windows that also look into the backyard. The master bathroom is quite unique and shows the home's mid-century roots, with a cutout arch for the bathtub, which is tiled in sage green. One of the bedrooms has double French doors that lead directly out into the backyard, too.