French Authorities Allegedly Seized $120 Million Mansion Owned By Russian Oligarch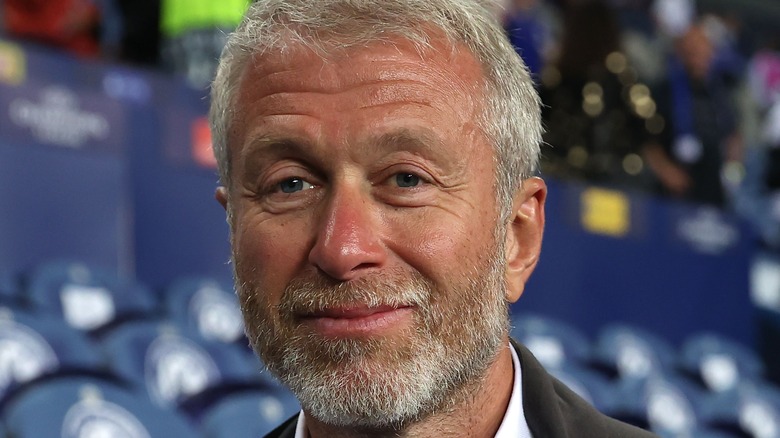 Alexander Hassenstein - Uefa/Getty Images
Yes, that's one of the big prices to pay for being a close friend to President Vladimir Putin, especially during this period of war between Russia and Ukraine. Roman Abramovich, owner of Chelsea FC and 55-year-old Russian, according to The Sporting News, has just allegedly been relieved of his $120-million historic mansion sitting majestically on 12 acres of land in France, according to the New York Post. The once richest man of Russia is said to be having a bad year financially, with his net worth slumping from $14.5 billion to $6.9 billion, Forbes reports.
But this isn't the only property the Russian Oligarch is losing this year. In Evening Standard's overview of how EU sanctions are affecting the oligarch's circle, over $3.4 billion worth of his assets has reportedly been sanctioned. On top of that, $13 billion of assets belonging to two of his business partners were reported by Business Hala to have been frozen up by the U.K. Let's take a look around Abramovich's $120-million mansion that reportedly got seized by the authorities in France.
Inside Roman Abramovich's seized mansion
According to The National, the 1926 home, which used to belong to England's King Edward III and Wallis Simpson, was one of the 12 properties of Roman Abramovich that were seized. Popularly known as Chateau De La Croe, the 26,000-square-foot luxury is located in Cap d'Antibes close to the Mediterrane sea. The home features a rooftop swimming pool, a 1926 home cinema, and a big gym, per Greek City Times. Recently, Bestinau reported sighting 12 royal bedrooms plus up to eight bathrooms inside the Victorian-style residence.
In the Greek City Times' description of the mansion, it features a majestic hall, a game room for fun times, an exclusive dining room close to a modern kitchen, and a fully furnished living room for hosting guests. The description also mentioned a classic home office where Abramovich may have carried out his business activities during the first wave of the pandemic, a library, a television room for screen-time, the main living room, and many other rooms. While Mr. Abramovich continues to suffer severe sanctions, the business tycoon has allegedly yet to break ties with his close friend, President Vladimir Putin.