Here's Where You Can Visit The House From Mrs. Doubtfire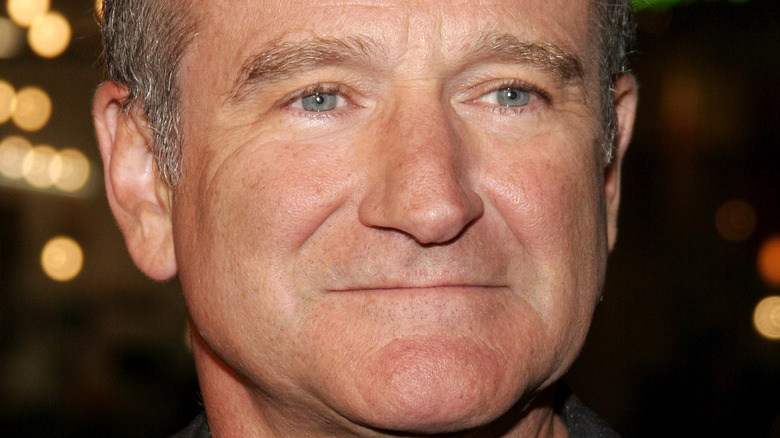 Tinseltown/Shutterstock
"Mrs. Doubtfire" was the hilarious elderly nanny that every child wished their parents would hire. However, she wasn't any ordinary nanny. According to IMDb, Robin Williams played a father disguised as a nanny to stay close to his children after a stressful divorce. Although not your typical dramatic divorce story, the 1993 film touched the hearts of those who watched Mrs. Doubtfire as she got close to her children. Indeed, fans will never forget sitting at the edge of their seats, hoping that people would not uncover her identity. 
Not only did people appreciate the uniqueness of Robin Williams' comedy style, but also the beauty of the house in which the family lived. As everything worked out by the film's end, its cozy atmosphere became more apparent. According to ABC News, the house, a large Victorian in San Francisco, was purchased in 2016 for $4 million. But don't worry, fans of the movie can still visit to view the outside, Now to Love assures.
The beloved home in San Francisco
According to Variety, Mrs. Doubtfire's home is located at 2640 Steiner St. in the San Francisco's Pacific Heights neighborhood. Teen Vogue says that this stunning two-story home has four bedrooms, a marble fireplace to burn wood, and a kitchen with white cabinets and dark gray marble slabs. The primary bedroom even has a gorgeous view of the San Francisco Bay. Not only that, but the home has antique doorknobs to go with the Victorian-era design of its time. A brick pathway is present for garden lovers and leads to a small patio area with a garden and stone border.
When Robin Williams died in 2014, E! News reported that fans flocked to the house to pay tribute to the actor. They left flowers, candles, notes, and a variety of gifts to express their sorrow and respect for the actor, who was known to leave a huge smile on the face of viewers.