The Best Time To Shop At Wayfair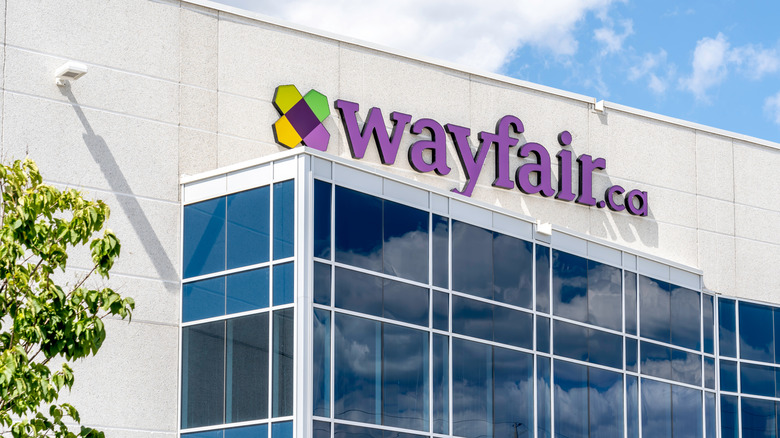 JHVEPhoto/Shutterstock
Wayfair is an online hub for any and all furniture and decor items to fit any style and home size. From bed frames to coffee tables and shoe storage to raised garden beds, they have it all. So while there are a lot of goods on the site every day, how do you know when you're getting the best deal? When is the best time to shop at Wayfair?
We've researched and found the ideal time to shop so that you know you're getting a great deal. While timing is essential, you can do a few things beforehand to get you ready, according to CNET. These include filtering for specific products, comparison shopping of other online retailers like Amazon, and, of course, those awesome coupons that can really up the savings.
After you've done the preliminary work, you're ready to look into the best time to shop at Wayfair to make sure you're getting the best deal for your item.
Annual Sales and WayDay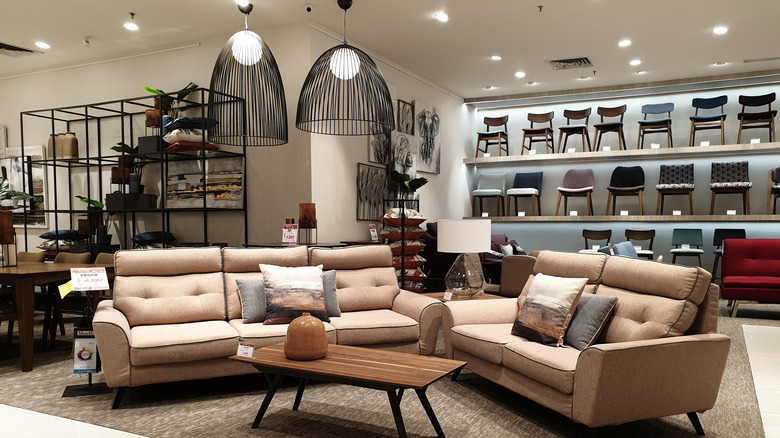 TY Lim/Shutterstock
There are all sorts of hacks and tips when shopping at online retailers, and Wayfair is no different. First up, check for clearance or sale days where an even deeper discount is available. The site often has a clearance warehouse where already marked down items are at an even bigger discount.
According to The Krazy Coupon Lady, the best time to shop hands-down is on WayDay, which usually happens towards the end of April. The annual clearance event usually lasts for only a day, with items flying off the virtual shelf. Lots of planning between vendors and Wayfair takes place in order to offer as much as 80% off popular items.
WayDay is great for when you've had your eye on a particular item and have been tracking it for a while. This could be a coffee table, headboard, rug, or patio furniture. Try to avoid going on the site on WayDay without an idea of what you want, you might miss a chance to snag the item you want while browsing! 
Special Programs and Long Weekends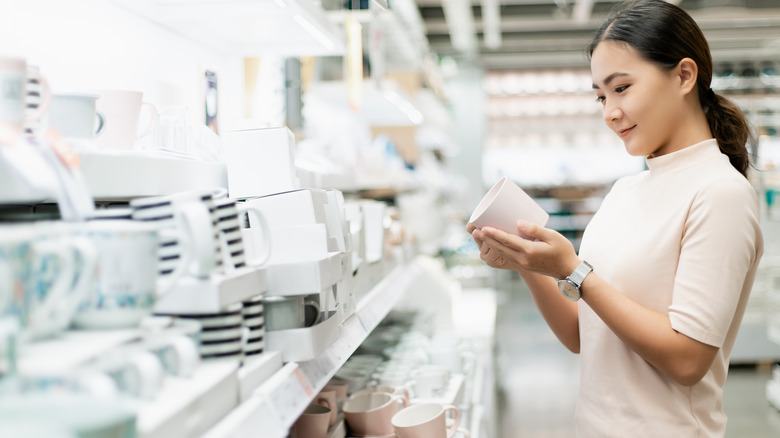 Chajamp/Shutterstock
If you missed WayDay, don't despair. Pay attention to sales on long weekends and holidays like Black Friday, Presidents Day, Memorial Day, and Columbus Day. Those special weekends are prime shopping days. Flash Sale Days are also a good time to shop. They pop up offering deep discounts but don't last long, so if you've been eyeing a particular item and it's the lowest you've seen, grab it! There are a lot of plugins available to alert you when a deal on an item you've been tracking goes on sale. Plugins like Honey and RetailMeNot are good ones.
Finally, take a look at Wayfair's Professional Program. A free program open to anyone who has a business, big or small. According to Wayfair, the program offers awesome incentives like two-day shipping, design services, warranties, and project tools, not to mention great discounts on SKUs already on sale and even those not available on the general site.
If you're looking for a good deal on an awesome piece of furniture or decor, take these tips to find the best price for items on Wayfair. Happy shopping!