The Top 10 Most Expensive Homebuying Zip Codes In The US Right Now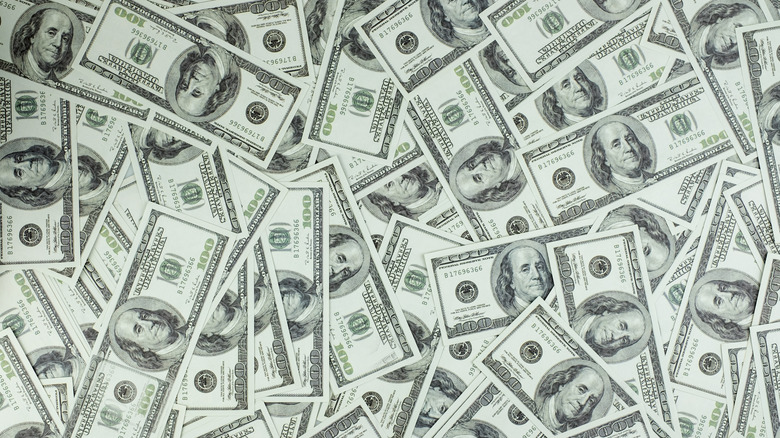 Thichaa/Shutterstock
Buying a home can very well be one of the biggest decisions in your life. Not only do you have to consider important details like the number of bedrooms, bathrooms, square footage, and location, but of course, there is also the matter of how much it costs. With the average home in the United States selling for $428,700 in 2022, according to St. Louis Fed, you will want to make sure that your investment decision is the right one for you. 
Depending on where you live could also influence how much a home is worth. If you're looking for a more affordable house in a state that has a desirable climate, according to Forbes, then you should look no further than Charlotte, North Carolina. Along with the mid-range cost of living and jobs that offer higher income, Charlotte also has an average home cost of $298,296, putting it well below the country's average.
But what if money wasn't an issue and your deep pockets could afford you any home in the country? Would those millions of dollars take you to the sandy shores of California or the tip of Florida? Or maybe you would drop a small fortune on acres of property in Alaska or a mansion in the peaks of Colorado? Whatever you decide, there are some locations that are way pricier than the national average — and you might just be shocked as to what cities top the list.
The bottom five of the top 10 zip codes
In a recent data collecting effort from Realtor, they found some of the most expensive properties for sale across the United States and gathered the information to determine which zip code had the highest property sale average. To keep it fair each state was represented by its most elaborate priced zip code and the top 10 made the cut — but there may be some shockers that you would not expect.
Coming in at number 10 is Sun Valley, Idaho (83353) where the average home will set you back a cool $4 million. Famous for its ski slopes, it was the place where the chair lift was invented, according to Forbes. At number nine is Kilauea, Hawaii (96754) with a home median of $4.3 million. Kilauea's location on the coast of the Kauai island offers remote privacy that would entice any millionaire. The number eight spot goes to Vineyard Haven, Massachusetts (02568) with an average home sale of $4.8 million. Located in the fancy pants vacation destination of Martha's Vineyard, it's also home to various writers and celebrities. At number seven is Greenwich, Connecticut (06831) where a home will cost you $5 million on average. For those looking to flee the noise of downtown New York City — but still be within an hour's drive in case of high-stakes business dealings — the number six spot belongs to Stone Harbor, New Jersey (08247) with an average home price of $5.3 million.
The top five most expensive homebuying zip codes
When it comes to the top five zip codes that have the most expensive homes on average, warmer climates seem to attract the most homebuyers. A study done by Redfin showed that between 2016 and 2020, locations that were experiencing higher than normal temperatures due to climate change had an average population increase of 4.7%.
There's nothing cooling down the prices in these zip codes with the number five spot going to Palm Beach, Florida (33480), where according to Realtor, $5.4 million is the median home price. With many billionaires living close by, it's no wonder the prices are sky-high. At number four is the aptly named Paradise Valley, Arizona (85253) with an average of $5.5 million, including this $35 million mansion. The number three most expensive zip code belongs to the mountainous region of Telluride, Colorado (81435) where an average of $6.1 million will get you close to the Rocky Mountains and plenty of skiing destinations. 
You might need a larger wallet if you're thinking of moving to the second priciest location, which is Sagaponack, New York (11962) in the beach area of the Hamptons where $8 million is the median home price. Finally, the number one priciest zip code is residence to many Silicon Valley billionaires and specific zoning laws make it extremely exclusive, according to The Guardian. With an average home price of $15 million, Atherton, California (94027) is the location of the most expensive average home.