You Shouldn't Ignore This Section When Shopping At IKEA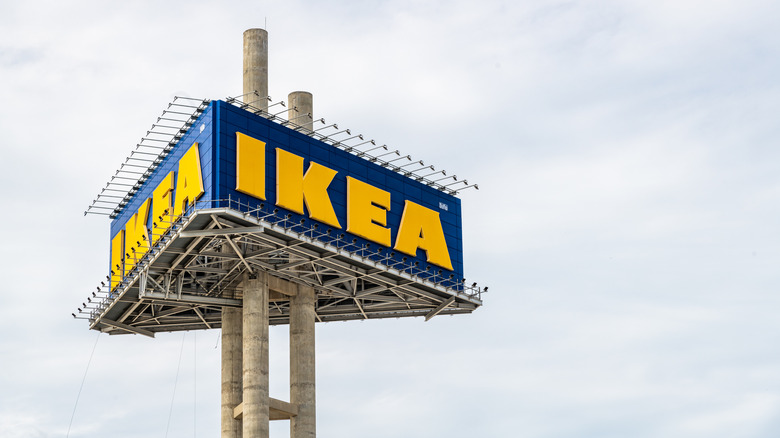 simpletun/Shutterstock
Those in the market for trendy yet timeless, well-made furniture for cheap probably have an IKEA trip in their future. But did you know there's a section with greater deals than the rest of the store? According to Apartment Therapy, the "as-is" section, as it's called, is one of the most lucrative places to shop in IKEA for the best deals on furniture. This section sells a variety of IKEA products at steep discounts for any number of reasons, but the catch is that they're all unpackaged, there's no guaranteed stock, and some items may be damaged.
If you've never seen the as-is section before, that would be due to its location. This bargain section of the store is located right by the registers, past the warehouse, and all the seasonal items. After a long IKEA shopping trip and a stomach full of meatballs, you're probably too exhausted to even notice. If you know what to look for, though, there are a lot of deals and discounts to be found.
As-is shopping tips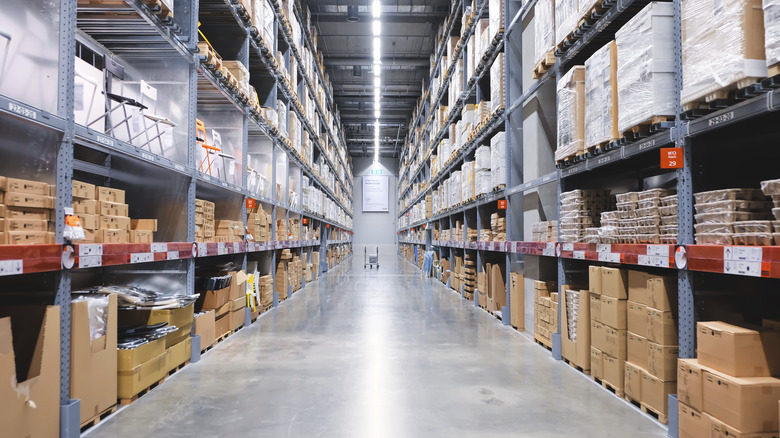 WindAwake/Shutterstock
Before diving right into the "as-is" section, there are a few pointers and shopping strategies to have in your back pocket, such as knowing when there are additional discounts, restocking days, and return policies, all according to Apartment Therapy.
One of the best and most lucrative secrets to shopping the as-is section at IKEA is knowing when their discount day is. Most stores offer a 10% discount on the section every Wednesday, but other stores may have different days for deals, so call ahead to be sure. While there isn't any particularly restock day for this section, most returns are made over the weekend, making the as-is section particularly lucrative on Mondays.
Make sure you carefully look over every part of the item you're thinking of purchasing and ask questions about functionality if you need to, as some items could be broken, missing pieces, etc. That being said, some items are returned unopened but still heavily discounted. You can even find houseplants in this section; they just may need a little TLC. Finally, while as-is items aren't covered under IKEA's warranty policy, they are covered under their return policy. So, if you get home and realize your bed is missing a leg or your couch is missing a cushion, you can simply return it for the full purchase price under the return policy's conditions.