Matt Paxton's Best Tips For Decluttering Your Home
Decluttering and organizing your home can be a major relief once you see all that extra space. Matt Paxton, the TV personality on "Hoarders" and "Legacy List with Matt Paxton," as well as author of "Keep the Memories, Lose the Stuff" may know a thing or two about getting rid of the items you don't need, according to Realtor. IMDb says Paxton is one of the best experts in the U.S. when it comes to cleaning up, and he has helped several hoarders over the past 10 years (even homes with as many as 300 cats).
Many of you may not have 300 cats, but would still like to clear up your space by getting rid of unnecessary items. Paxton has several ideas that may come in handy regarding what to keep and what to throw out. This isn't always a simple task, and it may require you to sit with your family and discuss what items are important to you.
What to keep and what to get rid of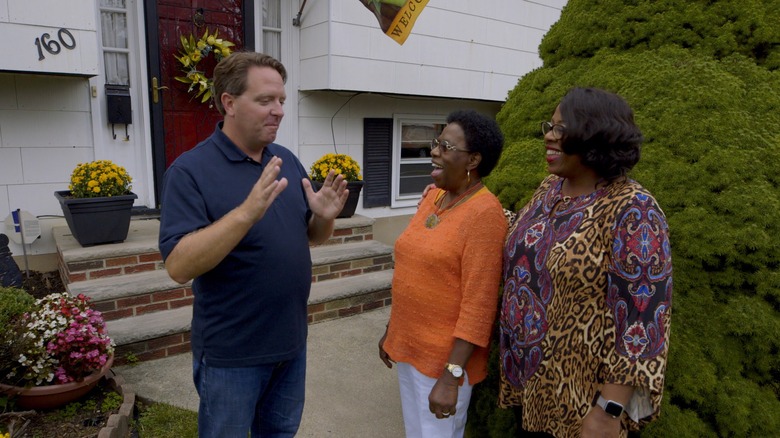 PBS/YouTube
First thing's first, Matt Paxton says you must create a list of items you have to keep; this is called the legacy list, according to Realtor. A legacy list is made up of five or six important family memorabilia that can efficiently tell the story of your family. This can be helpful as it can force you to throw away items that may be less important. However, be careful not to throw away paperwork such as financial documents, wills, and medical records.
Paxton also truly believes that the next generation doesn't desire dining room furniture, silverware, table linens, and especially china dinnerware. He also believes most people do not have dining rooms anymore, and sees these items as useless. Southern Living explains most home improvement shows on HGTV have noticed a decrease of homeowners wanting dining rooms, instead opting for breakfast bars with high stools and other sitting configurations. Paxton suggests either gifting your family members with these items, selling them, or donating them.