The Best Time To Shop The Sales At Walmart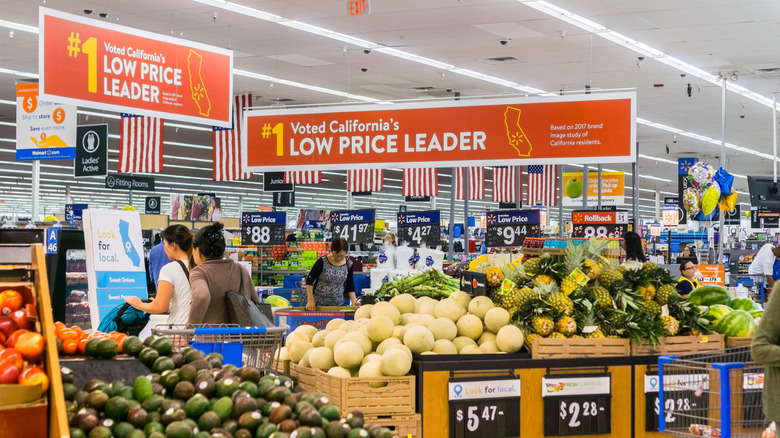 Sundry Photography/Shutterstock
When you're looking to save on everyday items, the American multinational retail corporation, Walmart, is the place to go. The grocery giant sells just about everything you need when it comes to food, cosmetics, medicine, electronics, cleaning supplies, and more. With bills and gas prices rising by the minute, the store that boasts everyday low prices is receiving lots of attention.
If you find yourself at Walmart often, you probably already know that the best time to go is before lunchtime on weekdays, as per 97.1 Wash-FM. The majority of people who shop at Walmart go on the weekends and in the early to late afternoon on weekdays. If you're going to pick up some quick food items or household groceries, going at this time is fine. However, if you are looking to score some deals on expensive products you've had your eye on, there are some specific times and days you should try to arrive.
Save money during these hours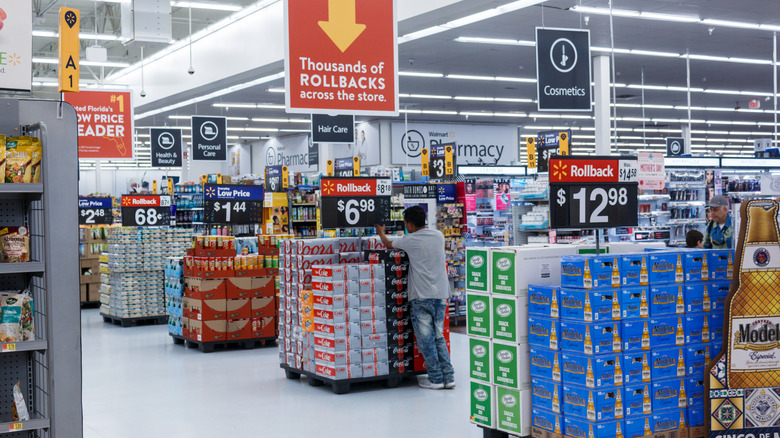 Chekyravaa/Shutterstock
It can be difficult to tell exactly when Walmart products are going to go on sale. According to The Penny Hoarder, the superstore makes price drops at seemingly random times throughout the week. This fact narrows down the best time to shop most of Walmart's deals to any weekday. 
With this said, perishable foods are the exception. You will almost always find that meat, bakery items, and packaged fresh fruit are discounted in the morning. Getting to the store as early as possible will help you find the best prices on meat, bread, and fruit that is getting a little too close to its expiration date. Don't worry if you can't use these products right away! Freezing them as soon as you get home will extend their shelf life.
When looking for other types of groceries such as cosmetics or home décor, try not to overlook clearance sections. Walmart is constantly running clearance sales in almost all sections of their store. While some deals will be obviously labeled with large mark-down signs, others are tucked away towards the back of the store or hidden on aisle's end caps. Try to block out some time for yourself to become familiar with the layout of your local Walmart and check out each clearance section around the store to shop for the best sales.