The Two Things Every Backyard Needs, According To The Property Brothers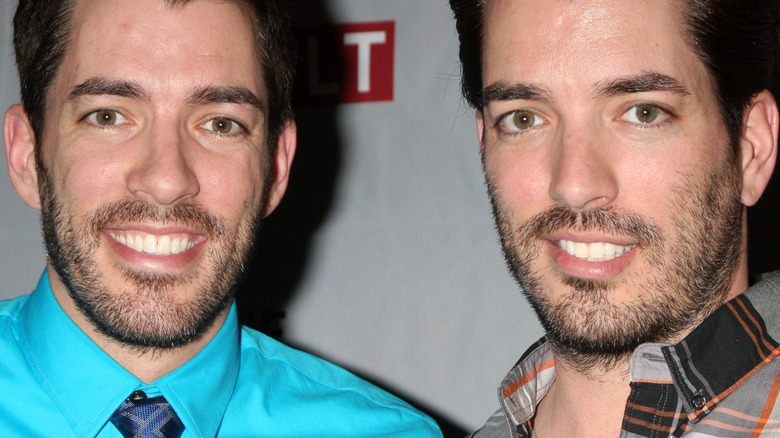 Kathy Hutchins/Shutterstock
Well-known for their home renovation show, "Property Brothers: Forever Home," brothers Drew and Jonathan Scott do everything they can to make any starter dwelling feel cozy and homey with just a few changes. They've completely transformed their clients' dream homes into reality, especially those who are hesitant to buy a rundown property. HGTV claims the brothers use "state-of-the-art CGI to reveal their vision of the future" to help their clients envision their homes. 
In the episode "Into the Future," the Scott brothers help Raymond and Binh renovate a home they've had in Toronto, ON, for 18 years when they bought it with every cent they had saved, according to Realtor. The brothers offered helpful tips for remodeling any home throughout the renovation process. Minor changes can spruce up your home significantly, and the backyard needs two essential things for it to thrive. Read on for the details.
Direct backyard access with a door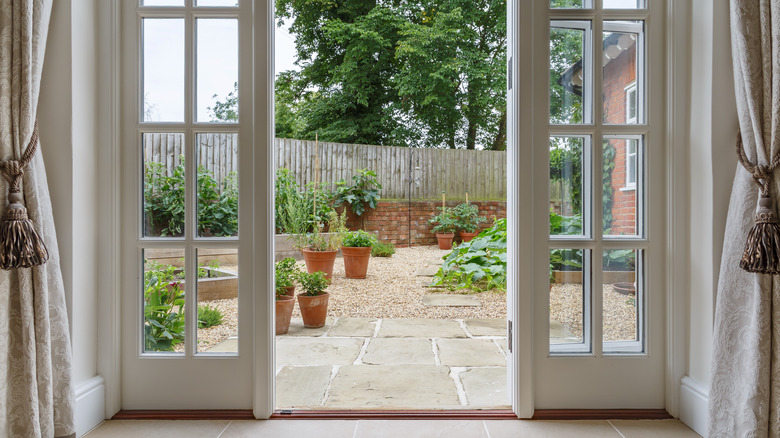 Paul Maguire/Shutterstock
In the "Into the Future" episode on "Property Brothers: Forever Home," Raymond and Binh don't have direct access to their backyard through the living room, so the dynamic duo swapped a window for a door, via Realtor. It's awkward when the only direct path from the house to the backyard is through a side door instead of the living room or kitchen. But direct access to the backyard makes it easier to go in and out of the house as much as you'd like, especially if you have kids or pets that enjoy the outdoors.
While moving from the living room to the backyard can make for a great indoor and outdoor style, a carpeted floor could get dirty from the mud everyone tracks in, according to a real estate expert on Houzz. If you have tile, it's easier to clean, or having the kitchen door could work just as great since it'll have tile. It creates a better flow and connection from the house to the backyard.
Add a deck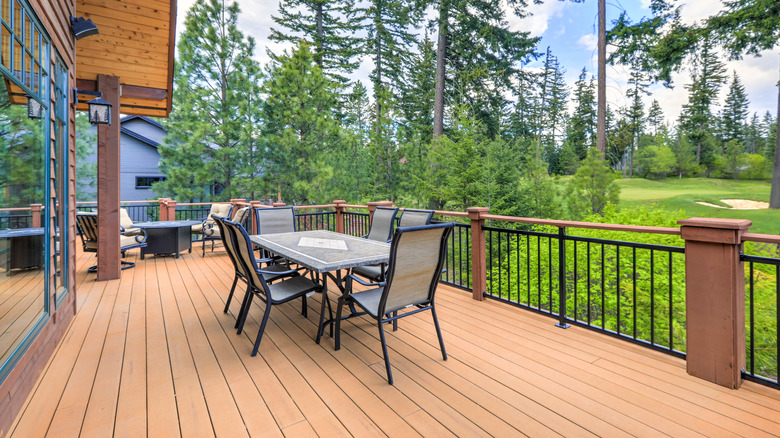 Artazum/Shutterstock
If you have a door that leads outside, you might as well have a deck to go with it. Drew and Jonathan state that a deck for your backyard is an important feature that can spruce up your outdoor space, per Realtor. A deck elongates the home while providing an extra lounging area in your backyard. You can add gorgeous furniture and a grill to have barbecues on hot days or add a fire pit to sit around during cooler nights.
Incorporating a deck can also increase the value of your home, via Living Outdoors. It can be expensive to install a deck in the backyard, and prices can start at around $10,000, but in the end, you can recoup all the money spent and sometimes more. Choosing which type of wood to use for your deck can significantly affect how much you can recoup if you ever decide to sell your home. Wood decks require more maintenance to keep them in good condition, while composite decks are low maintenance and can manage any weather, per Living Outdoors. Composite decks are more expensive but will allow you to recoup more if you sell your home. However, any deck will make a great addition to your backyard.